What
is
Crop
Production
Software?
Crop production software platforms help growers centralize their records, improve their productivity, and make better decisions for their farms. Crop production software is an example of ag-tech revolutionizing the industry, by enabling growers to easily and efficiently record, store, and access their data.
Crop production software platforms can vary in both features and scope, but the best platforms will allow you to easily measure and manage all aspects of your organization from anywhere.
Why
use
crop
production
software?
Crop production software can allow growers and farm employees to easily record and view all their production costs. It can cover everything, from the initial planting and field work, to spraying, labor, harvesting, packing, and shipping. With detailed farm record keeping, growers can make informed decisions that increase their efficiency and improve profitability.
Using a mobile crop production software app to enter data can help farmers to eliminate double entry of harvest or spray information. Typically recorded in the field on paper, traditional record keeping methods are at a high risk for loss or error. Cloud based records also eliminate the headache of storing, sorting, and retrieving physical records. This frees up office space and makes surprise audits and record requests less daunting.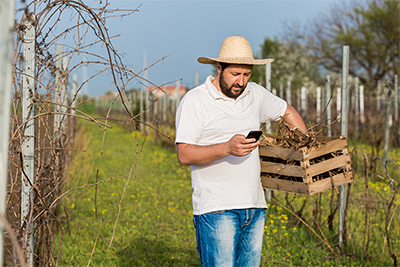 What
can
crop
production
software
do?
All crop production software platforms are different: some are comprehensive, while others focus on specific aspects of production. Below, we outline some features that you can look out for when choosing a crop production software platform:
Event
Recording
and
Reporting
Record keeping software can allow growers to document and track events and activities on their farms, including:
Reduce
Audit
Time
Crop production software with record storage and report generation capabilities can cut audits down from a few days to a few hours.
Easy recording of events leads to easy capture of traceability information for audits and inspections.
Enhance
Traceability
High-quality crop production software can help growers track crops from planting to harvest, storage, and shipping.
In the event of a recall, traceability records can minimize the impact to growers by detailing the harvest location, spray information, picker who harvested it, and more.
Yield
Tracking
Historical data stored by crop production software allows growers to see a big picture view of their yields overtime.
Identify patterns in your yield to increase productivity.
Perform experiments on your crops to increase yields. You can apply a treatment or production practice to a single area to compare it to the rest of your crop.
Production
Practice
Scheduling
Crop production software should allow you to record all production related tasks on your farm or orchard.
Always know who is doing what, what equipment is being used, and track your production costs.
Chemical
Application
Tracking
Crop production software can vastly simplify your pesticide and chemical application recording.
Improved record keeping, access to chemical information, and REI and PHI notifications are great features to look for.
Soil
Sampling
&
Fertility
Management
Crop production software featuring soil monitoring can provide crucial information to growers about the quality, moisture levels, and soil composition on their farms. Typically paired with on site sensors and rainfall gauges, soil monitoring apps summarize a wide range of data, to provide up to date information on changing soil conditions.
Weather
Monitoring
Some crop production software platforms can link up to weather monitoring systems, so that the raw data generated by the instruments can be processed and presented to the user in an easy-to-read format.
Sophisticated systems can even allow users to aggregate their data with other real-time farm data such as soil and satellite data to establish more comprehensive insights about their operations.
Labor
Productivity
Systems with employee time tracking allow you to monitor what your employees are working on at any time.
Review productivity trends by employee or by team.
Punch employees in or out with a few taps or a simple scan of an employee badge, and track piece rates and payouts by the employee.
Chemical
and
Pesticide
Management
Crop production software can automatically maintain an up-to-date inventory of your chemicals on-site based on your spray application and purchase records. Analyze and print reports on your chemical usage and minimize waste and disposal costs.
Crop
Scouting
Crop production software systems can include field scouting, which allows growers to observe, record, and access information on pests and diseases affecting their crops, and provide in field decision support when it comes to treatment.
Employee
Information
Crop production software can allow growers to keep records of work hours offered, work hours completed, and work activities completed throughout the day.
Compile all employees' personal records all in one easily-accessible, secure location.
Audits
and
Reporting
All crop production software programs generate scores of information. Arguably the most important feature, the best systems will generate comprehensive reports that allow you to make sense of, and take advantage of, your data's valuable insights. With these reports, you can easily understand the cause-and-effect of your past decisions, identify developing trends, and devise informed plans for the future. Potential reports include:
Yield and production reports
Packing and shipping reports
Work Crew and Employee Time reports
Chemical usage and application reports
Irrigation reports
Employee Productivity reports
There are a huge variety of crop production software platforms out there to help make farm management easier and more efficient. It can be daunting to decide which of the many options to use. Croptracker combines many of these record keeping, time tracking and mapping features to create a one stop app for managing your operation, from planting to shipping.
---
Interested in learning more about Croptracker? Learn more about our Farm Management Software, or book a demonstration to schedule a meeting with our product experts.
And as always, if you're ever stuck, never hesitate to e-mail us at support@croptracker.com or Live Chat with us by clicking the green speech bubble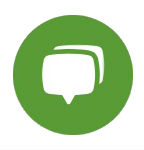 in your bottom right-hand corner. We're always happy to help, so Croptracker can make your farm more efficient, safer, and more profitable!