Traceability in agriculture is a common term in the farm industry these days. It's definition is broad but generally refers to the ways produce is tracked through all steps of production. Consumers are increasingly demanding more information on production practices.
A recent survey by Trace One found that while 91% of consumers think it is important to know where their food comes from, only 12% wholeheartedly trust the safety of the food they consume.
This has created a need for farmers to improve their traceability standards through better product traceability programs. The reasons to invest in traceability are many but we have broken them down into three main categories.
Create
and
Maintain
Consumer
Trust
Consumer movements like 'Eat Local' illustrate the demand for more information about where and how their food was grown. This puts the onus on farmers to create clear records on the entire history of the products they send to market and is often referred to as "farm to fork traceability". Product labelling becomes more complicated as more information is required. A traceability program can help ease this burden by creating custom labels for each distributor that include lot numbers to trace the produce all the way back to the field.
A traceability program run through farm management software can also promote consumer trust by compiling all your data into organized reports. Reports make receiving certifications consumers look for easier, as auditors are able to see all your production history in one place.
Decrease
Waste/Loss
One of the most compelling reasons to use a product traceability program
is to decrease loss through better inventory management. Being able to trace products through all stages of production mean that problem areas can be better dealt with. You can trace specific products by lot numbers back to contamination points in the event of a recall instead of pulling all your products.
Properly tracking products from the field to shipment also helps eliminate errors in sorting so products can be packaged and labelled correctly every time. Accurately tracking packaging material inventory also means you can reorder exactly what you need and can better assess what kinds of packaging work best for storage and sales.
Traceability can also help make labour on your farm more efficient. Being able to link employees and work crews to production practices enables you to see where there are problem areas and deal with them as they arise.
Improve
Productivity
and
Profits
In addition to being able to track employees to find problem areas of production, an improved traceability program can help increase profits by allowing for more accurate pay calculation including using piecerate pay methods. Piecerate calculations can save your farm money by improving productivity incentives.
Traceability over time can also help improve yields. Traceability and an accurate farm record keeping system enables farmers to make data driven decisions and develop the best production practices.
Traceability is going to become increasingly important in the agricultural industry. It is important that farmers and farm managers create and maintain accurate traceability programs to stay competitive in today's markets.
---
Interested in learning more about Croptracker? Learn more about our Farm Management Software, or book a demonstration to schedule a meeting with our product experts.
And as always, if you're ever stuck, never hesitate to e-mail us at support@croptracker.com or Live Chat with us by clicking the green speech bubble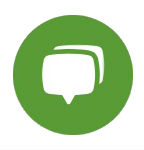 in your bottom right-hand corner. We're always happy to help, so Croptracker can make your farm more efficient, safer, and more profitable!