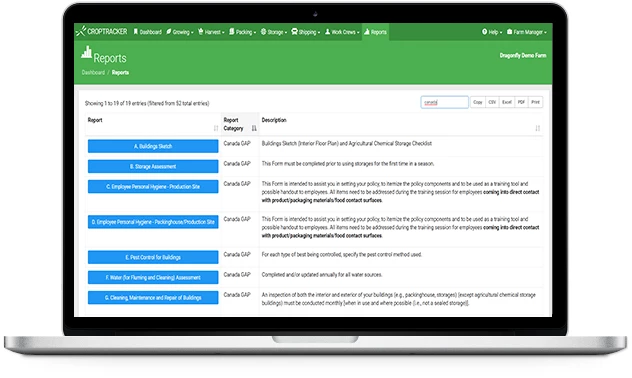 Auditing
season
can
mean
a
lot
of
paperwork
-
cut
down
on
paper
records
by
recording
your
data
in
Croptracker.
When
auditing
time
comes,
generate
reports
at
the
touch
of
a
button.
Stay
Organized
with
Croptracker
Cut audit times to a few hours instead of a few days.
Maximize traceability and maintain a detailed history of employees, production sites, and products.
Generate and locate over 70 reports in a few clicks or taps - no more digging through files.
View, print, email or export your reports in seconds for a smooth auditing process so you can get back to the farm faster.