Data
collection
drives
growth
-
as
long
as
you
can
understand
what
your
data
is
telling
you.
Croptracker
has
over
80
reports
in
clean,
easy-to-read
formats
to
help
you
gain
a
big-picture
understanding
of
your
business.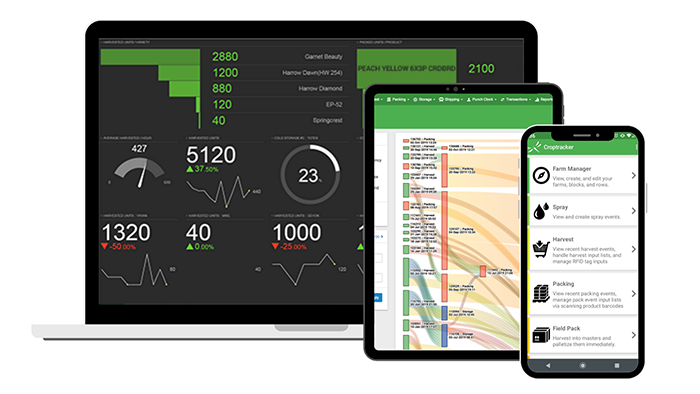 Real
Time
and
Scheduled
Reporting
Generate over 80 reports on every aspect of your operation from planting to shipping
View your data in real time with just a few clicks
Advanced
Product
Traceability
Build detailed reports to meet global food safety standards
Centralize all of your records on the cloud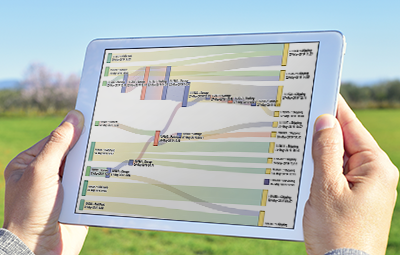 Save
Time
Choose from over 80 automatically-generated reports
Automate record keeping and speed up payroll processes
Cut audit time to a few hours instead of a few days
Enhance
Traceability
Automate reports to meet food safety requirements for Global GAP, FSMA, GFSI and more
Decrease response time in the event of problems and hasten the recall process
See the entire lifecycle of a product with the Mock Recall Report
Stay
Informed
Measure efficiency and progress throughout the year
Easily identify patterns in your operation across time
Harness the power of data to make the best decisions for your operation
Reduce
Paperwork
Centralize your records, securely, on the cloud
Let Croptracker handle calculations for yield, payroll, chemical use, and more!
Report
in
Real
Time
View your information immediately, in easy to read formats, generated in seconds!
Run and view reports as often as you like, and keep on top of all aspects of your operation
Share
Information
Export your reports in any format you like
Share information with your team at the touch of a button
All

of

our

harvest,

receiving,

packing

and

shipping

inputs

are

done

on

the

program,

and

all

tags

and

paper

work

too!

I

do

not

know

how

we

managed

before

Croptracker!"

-

Sunnydale

Farms