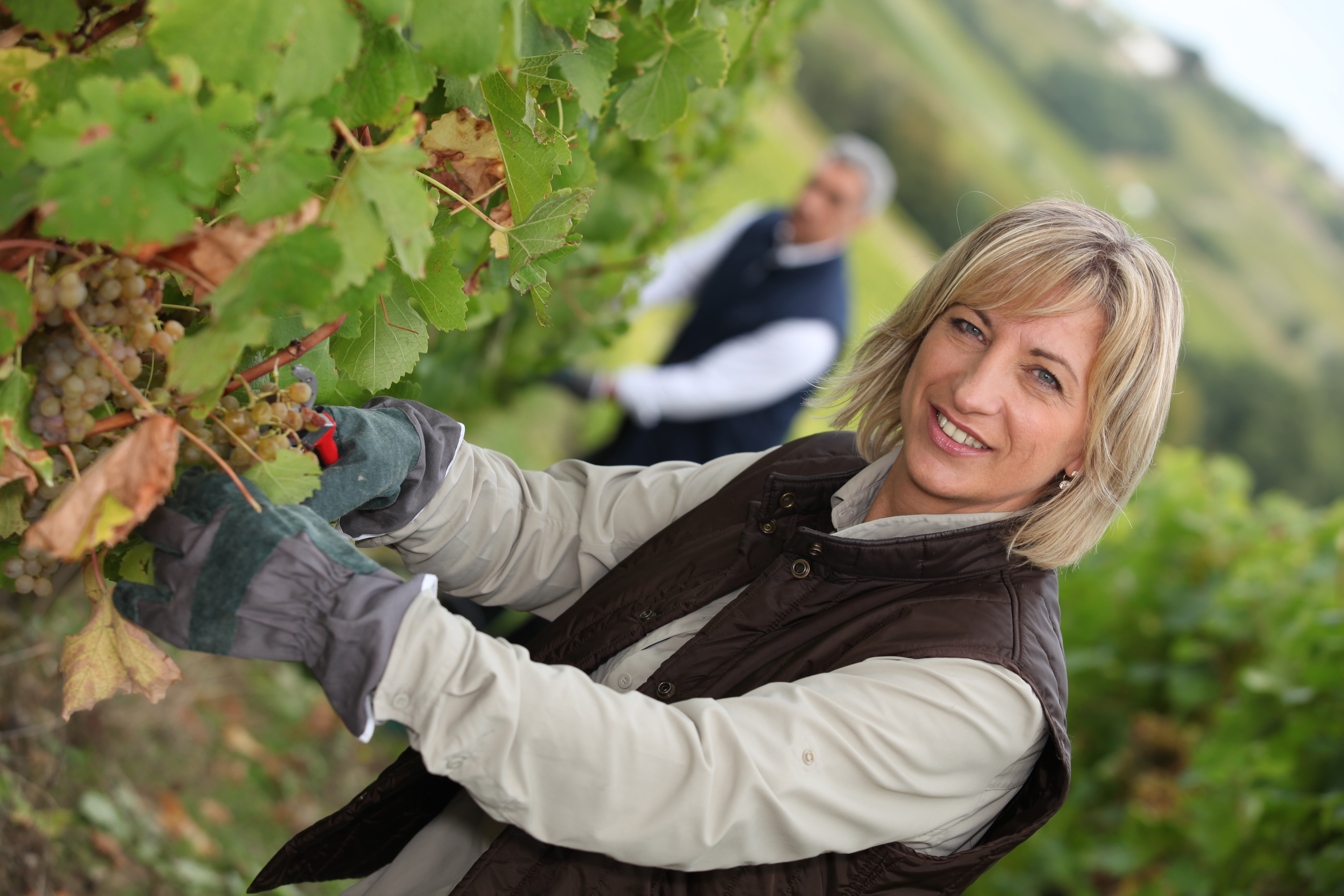 Optimize
your
team's
productivity
and
solve
problems
as
they
happen
by
monitoring
and
managing
employees
in
real-time.
With
a
constant
bird's
eye
view
of
your
labour,
you
can
make
the
most
effective
decisions
for
your
farm.
Employee
Records
Keep records of work hours offered, work hours completed, and work activities throughout the day.
Compile all employee personnel records all in one easily-accessible, secure location.
Generate unique employee numbers.
Print employee badges with scannable QR codes for easy punching in and out, even from your mobile device.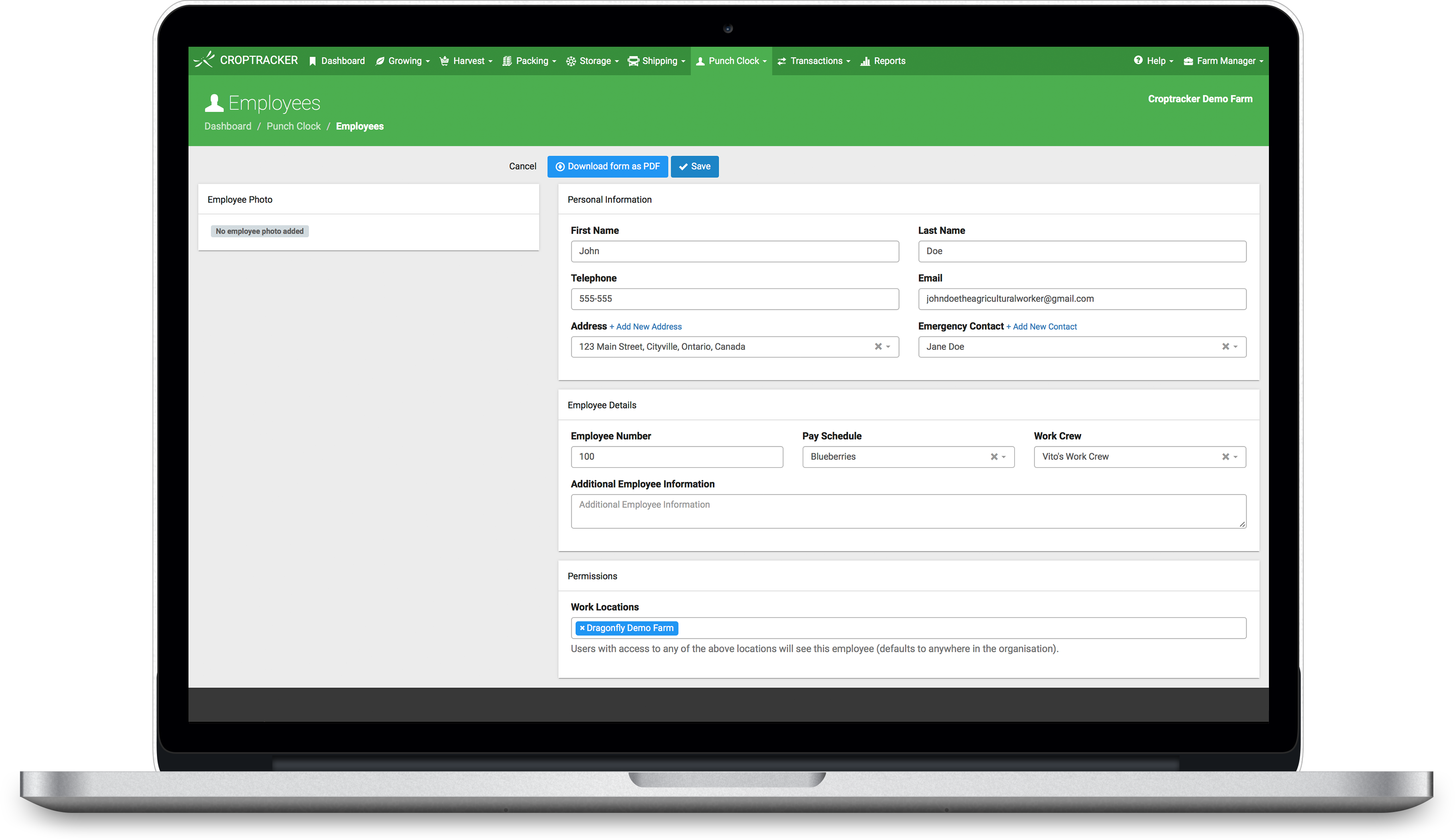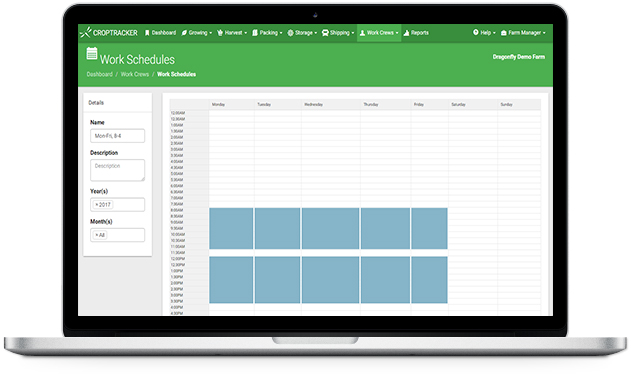 Work
Schedules
Easily build or edit work schedules.
Create work crews and assign employees to them.
Track start and end times, breaks and lunch hours.
Pay
Schedules
Create and save different pay schedules.
Assign employees to different pay schedules and let Croptracker calculate their payout - no manual calculations necessary.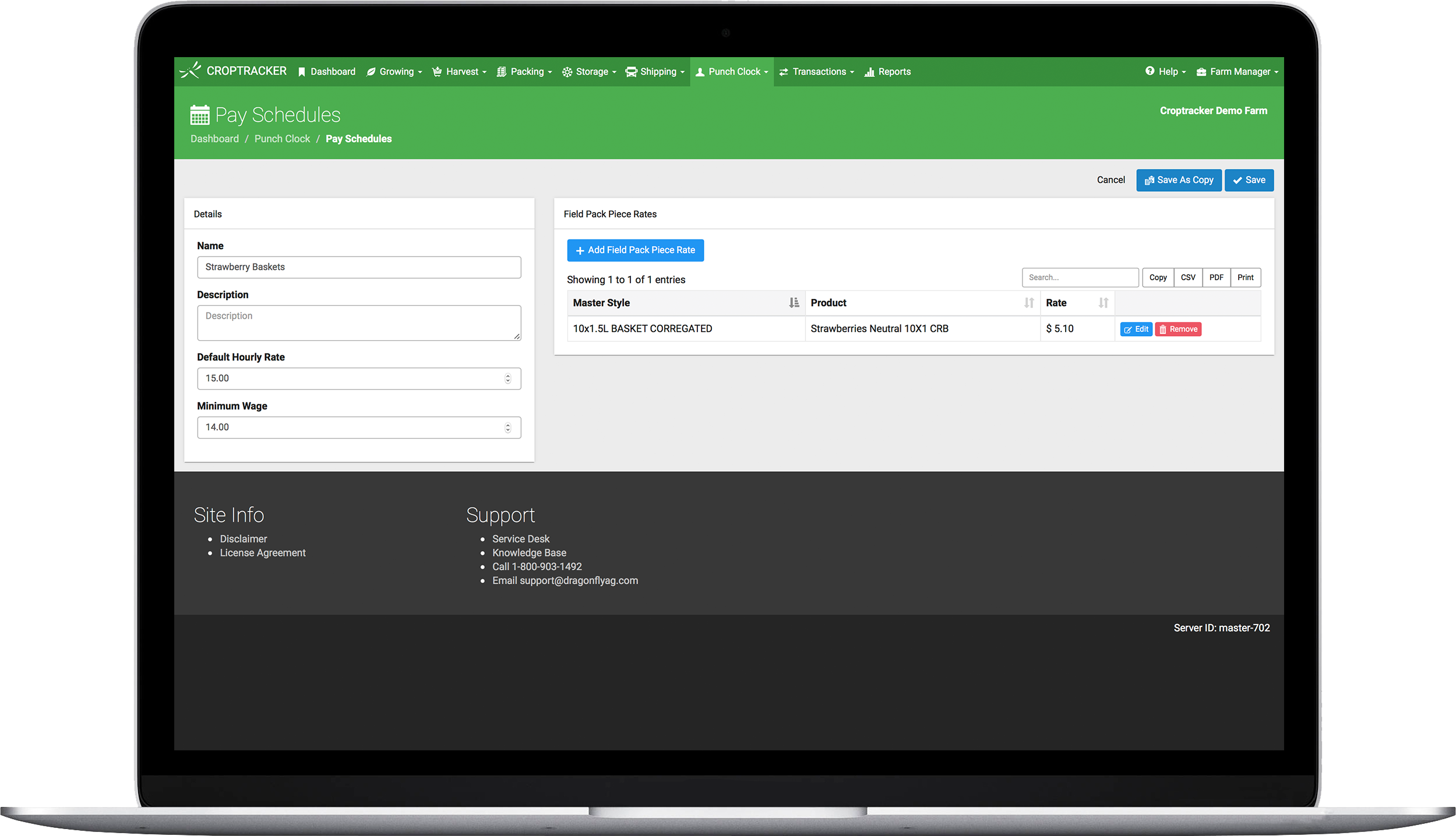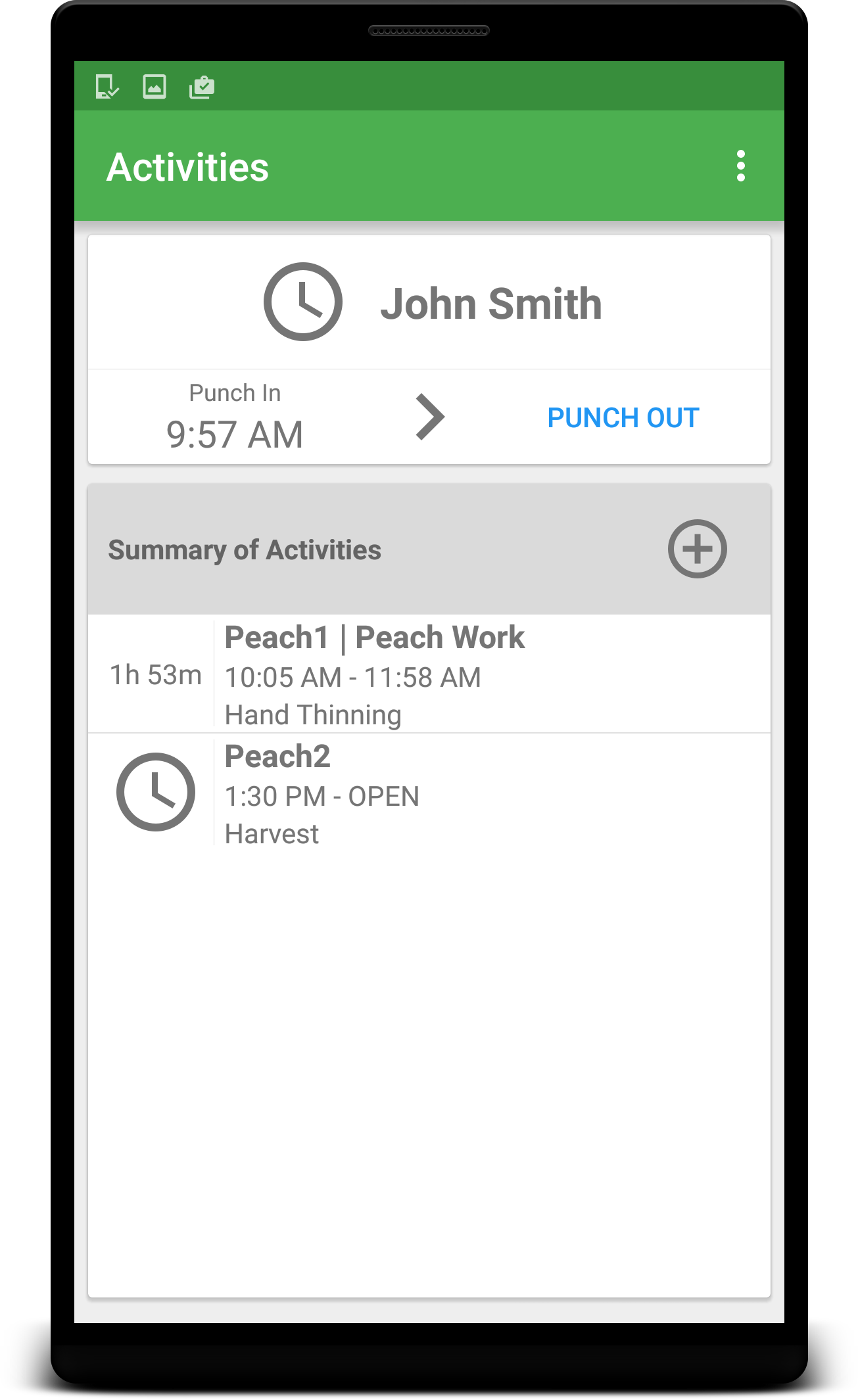 Mobile
Punch
Clock
Kiosk
Punch employees in or out with a few taps or a simple scan of an employee badge.
Croptracker will automatically record who entered and left the facility and at what time.
Keep
Your
Team
Safe
Auto-calculate safe re-entry times for each chemical application.
Receive e-mail alerts when the pre-harvest interval has passed.
Receive a warning if employees are scheduled to enter a block before it is safe.
Store Worker Safety Templates for easy downloading, printing, and display.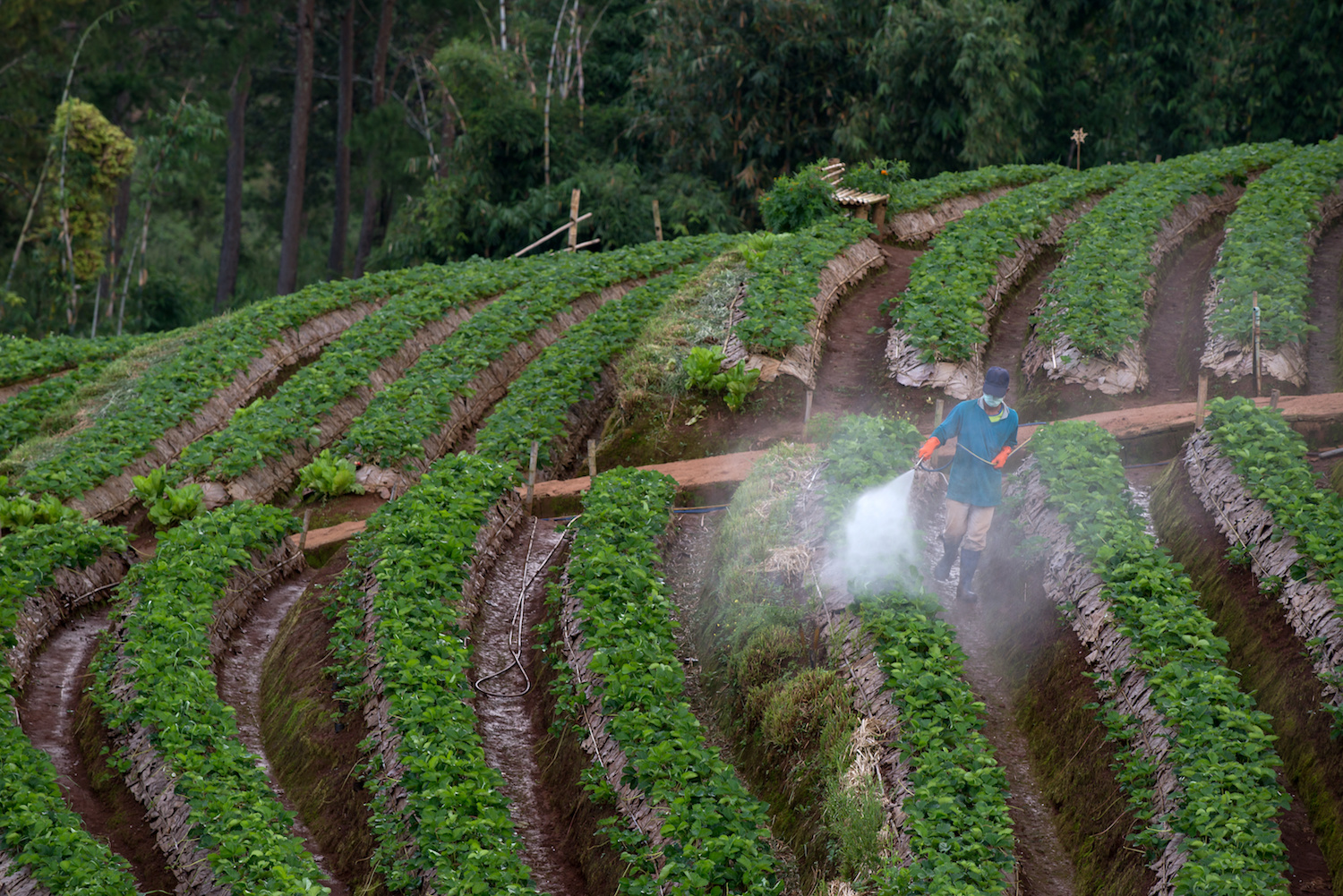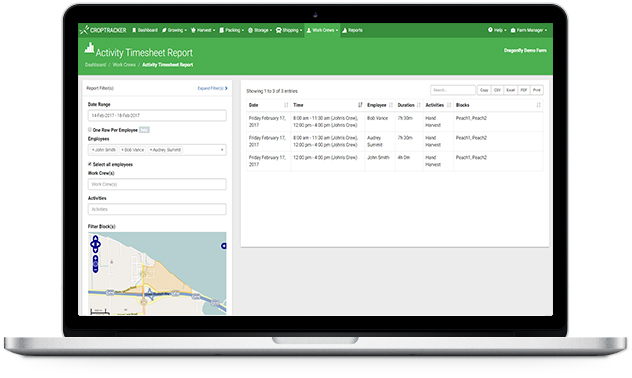 Real-Time
Reports
Gain valuable business insights with real-time activity timesheets and payroll timesheet reports.
Assess your labour force's efficiency and performance and identify areas for improvement.