What
is
Farm
Management?
Farm management is an umbrella term, covering a wide range of topics associated with running and maintaining a successful agricultural operation. Decision making, implementation, long term business strategy, sustainability, leadership, and organization management make up a large part of farm management, but the daily operations of running a farm like managing employees, applying pesticides, crop protection, soil management and harvest, make up a large component as well. Farm management's goal, then, is to maximize production and profit in a given farming operation.
Integrated
Farm
Management
Integrated farm management is sometimes called the "whole farm" approach to farming. Encompassing not just the business aspects of farm management, integrated farm management recognizes the social and environmental aspects of management and promotes the long term resilience of the farming landscape.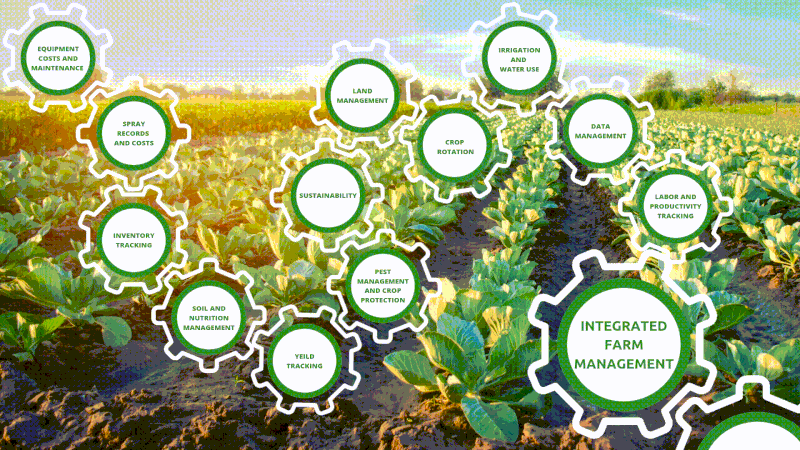 Farm
Management
&
Agricultural
Economics
Farm management strategies are beneficial to both large and small farms, and can vary widely depending on the individual operation. The goal is always the same though: to establish effective business practices, improve production, and increase profitability. Farm management is directly tied to farm economics, and tracking expenses is integral to increasing profitability. A huge range of factors and data points make up a true integrated farm management strategy, but we'll go over some of the biggest ones here:
Labor
and
Productivity
Management
Identify trends in productivity and maximize your team's potential
Equipment
Costs
and
Maintenance
Track equipment run costs and equipment maintenance
Spray
Records
and
Chemical
Costs
Manage your pesticide applications and chemical costs
Inventory
Tracking
Track harvested inventory, packing materials, and identify costs and returns
Soil
Sampling
&
Nutrient
Management
Healthy produce starts with healthy soil, track soil health and nutrient application
Yield
Tracking
Identify patterns in yield and use data to maximize your harvest
Crop
protection
&
Pest
Management
Identify pests and diseases, reduce risk and manage resistance
Sustainability
Minimize environmental impact and develop long term strategies
Crop
Rotation
Plan rotation, implement annual and seasonal plans, manage long term soil health and meet short term market needs
Land
Management
Make informed decisions about companion crops, erosion management, cover crops and land improvements
Irrigation
and
Water
Use
Monitor water use, track irrigation permits and water source inspections
Data
Management
Measure and manage all aspects of your operation, understand your data and records, and make the most of them
These aspects of managing costs, uncovering inefficiencies, business planning, and maximizing productivity and profit are just a few of the many facets of farm management.
Solutions
for
Farmers
Farm management companies may offer consulting services, site assessments, and even on site training to help growers improve their farm management strategies. Such strategies range from employee leadership training, to more traditional cost benefit analysis to maximize profit.
While there exist a variety of courses and training programs for farm management, many growers opt instead to invest in farm management software systems that can help them to collect data and track the metrics they need. Farm management software are digital tools that help growers centralize their records improve their productivity, and make better decisions for their farms. High quality farm management software will allow growers to better record, monitor, and view data in meaningful formats, and should provide users with farm analytics and reports at various stages of production.
Farm management has become more and more data centered, and being able to understand your data is just as important as having it recorded. Consolidating data into reports, creating long term plans based on trends in yield and revenue, and having data ready and available at audit time are all crucial aspects of a farm management strategy.
Don't know how to get started? Croptracker is a farm management software system that is easy to use, scales with your business, and enhances traceability and record keeping for growers of all kinds.
---
Interested in learning more about Croptracker? Learn more about our Farm Management Software, or book a demonstration to schedule a meeting with our product experts.
And as always, if you're ever stuck, never hesitate to e-mail us at support@croptracker.com or Live Chat with us by clicking the green speech bubble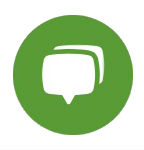 in your bottom right-hand corner. We're always happy to help, so Croptracker can make your farm more efficient, safer, and more profitable!