We
are
crop
management
software
developers
specializing
in
the
fruit
&
vegetable
industry.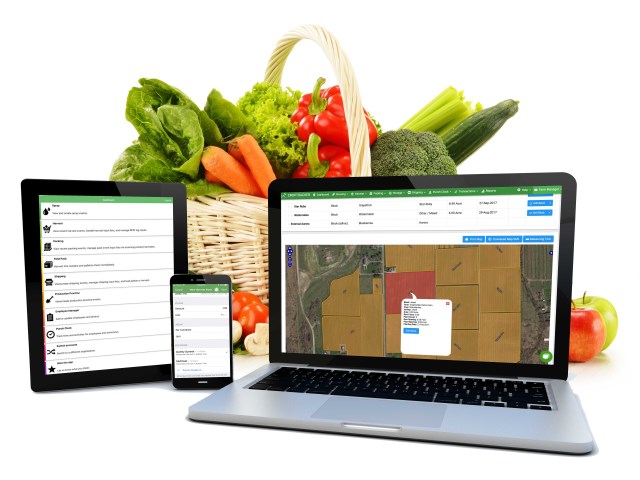 Since 2006 we have helped growers, packers, cooperations, and associations of all sizes to maintain accurate records, enhance their productivity, and optimize their operations with our desktop and mobile apps.
Our
Story
Croptracker was developed by Dragonfly IT Inc. when founder and CEO Matthew Deir was asked by an apple growers association to help develop a solution to a major agriculture problem: chemical tracking. In close consultation with the client, he began developing the powerful database system that would later become the Croptracker platform.
Now 12 years and countless software advancements later, our goal remains the same: to work with our clients to develop powerful solutions that help them grow more safer, more efficiently, and more profitably.
Why
Croptracker?
We "Get" Fruit & Vegetable Production
Croptracker wouldn't be here if it wasn't for the input
of growers - as a result, our software reflects and
combats today's most pressing challenges facing your farm.
Customizable To Your Needs
No two farms are the same, and not a single farm remains
the same for very long. Our development team is ready to
customize your software package to fit you and your
farm's unique and evolving needs.
Smarter Farming À La Carte
Use and pay for only the modules you need.
Just need spray records? No problem. We provide
spray records, harvest records, post-harvest records,
and the ability to track the labour of hundreds of employees.
We have the solution for your operation.
Constant Innovation
We work with growers every day to design
new features and improve the software.
Comprehensive Support
From our office to your field, our support team is here
to help. Contact us anytime for assistance or book a
1-on-1 training session on your farm. No matter
your comfort level with technology, Croptracker
will take away headaches - not create them.
Desktop and Mobile Apps
You don't want to be tethered to your computer.
Luckily, Croptracker offers mobile apps for both iOS and
Android - that way, you can spend less time in your office
and more time in your field or orchard.