Croptracker's
award-winning
Spray
module
allows
for
quick
and
easy
management
of
your
pesticide
applications
and
chemical
inventories.
Spray
records
are
often
required
by
food
buyers
and
food
processors,
so
it
is
vital
to
have
these
records
accurate
and
easily-accessible.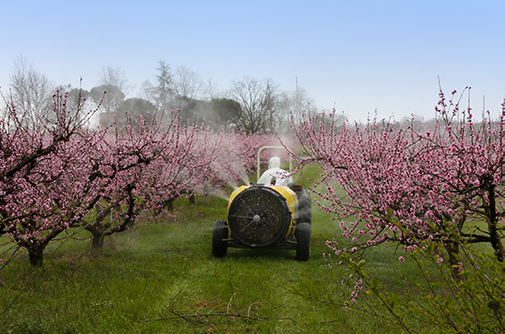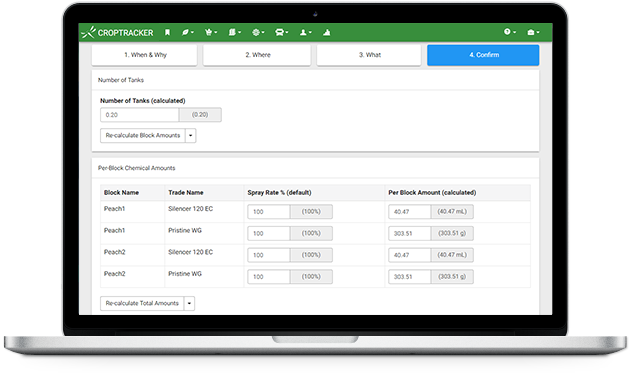 Spray
Records
Record what, where, and when chemicals are applied and by whom.
Auto-calculate the correct tank sizes and chemical amounts required for each application.
Create and save custom tank mixes.
Review spray application history.
Spray
Schedules
Record spray schedules in advance.
Copy and paste repeat schedules.
Print or e-mail schedules for technicians and applicators.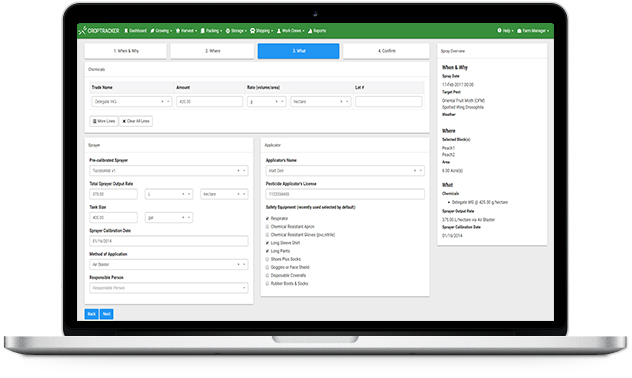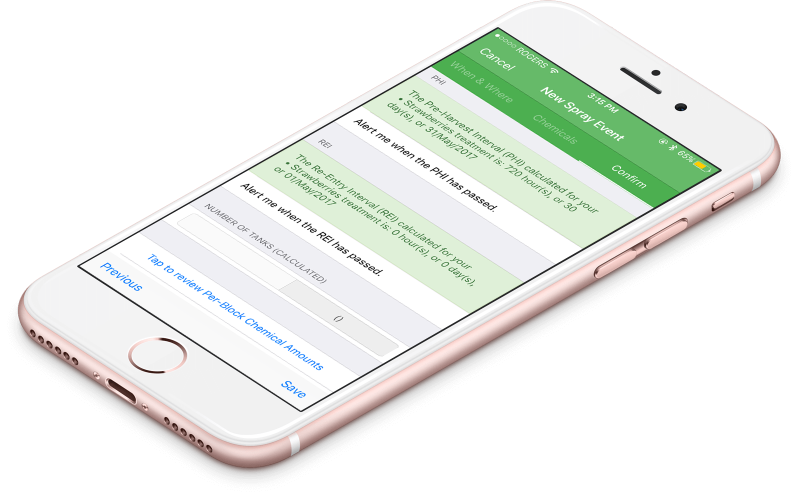 Automatic
PHI
&
REI
Calculations
Auto-calculate withholding periods, post-harvest intervals (PHI), and re-entry intervals (REI).
Receive e-mail alerts when it is safe for workers to enter each block.
Chemical
Inventory
Let Croptracker automatically maintain an up-to-date inventory of your chemicals on-site based on your spray application and purchase records.
Analyze chemical usage and costs.
Print, download, or e-mail a cost analysis of your chemical usage.
Minimize waste and disposal costs.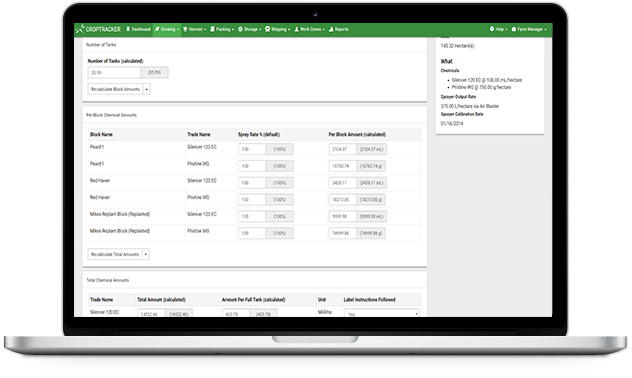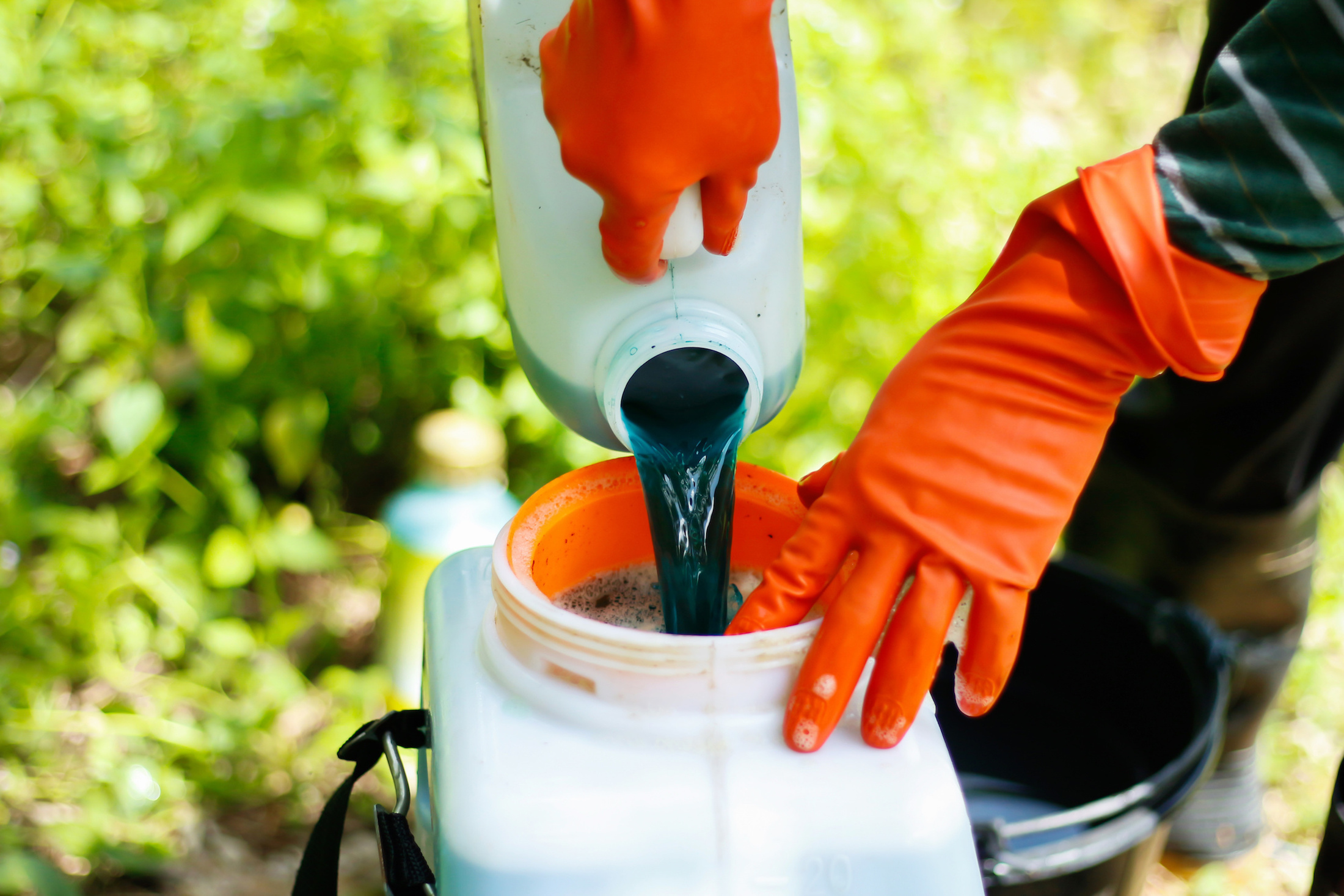 Chemical
Database
Choose from our constantly-updated list of 258+ chemicals and view their labels.
Search products by trade name or common name.
Create and save your own chemicals for your own use.
Pest
&
Disease
Database
Choose from our list of over 795+ pests and diseases.
Search by pest or disease name or type.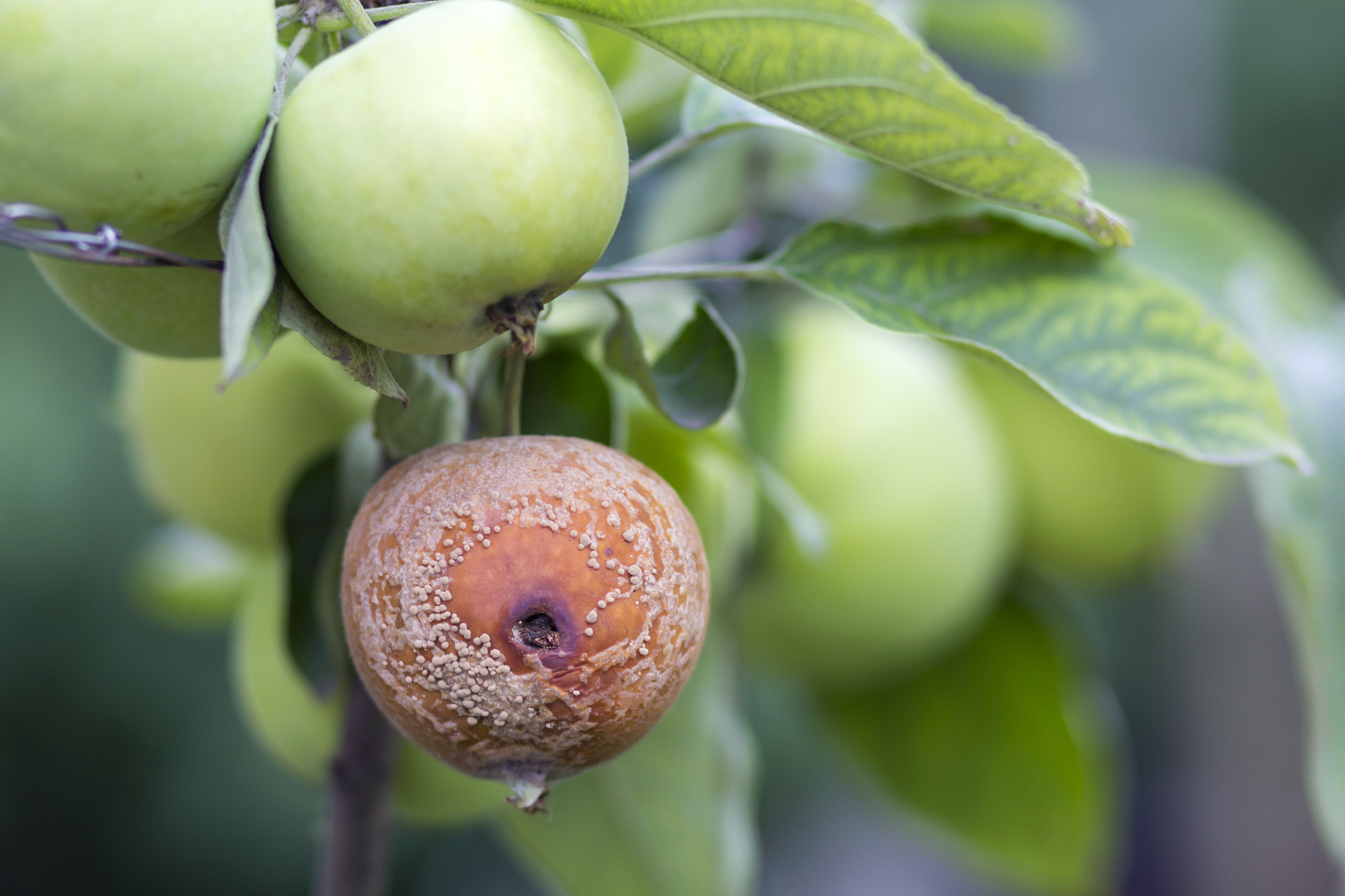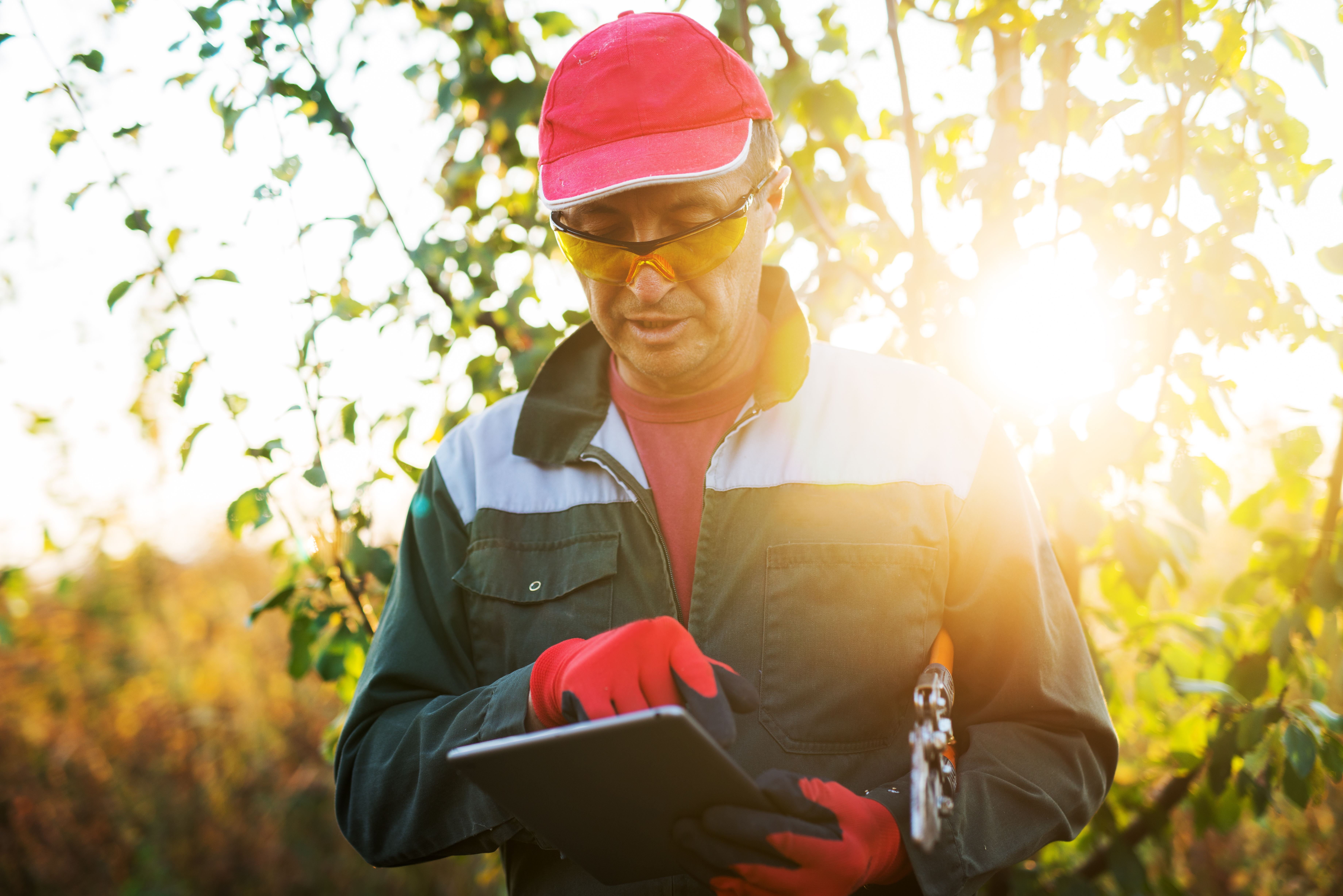 Detailed
Spray
Reports
Generate 10 different spray reports to inform your decision-making and submit to auditors and buyers.
View past sprays, treatment counts, and analyze your chemical usage and costs.