Croptracker's
award-winning
Spray
module
allows
for
quick
and
easy
management
of
your
pesticide
applications
and
chemical
inventories.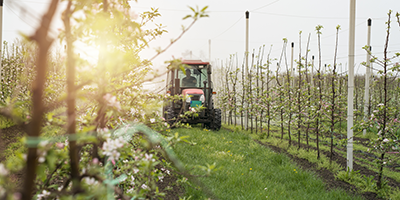 Pesticide
spray
records
Easily record sprays and pesticide application by block or row, and analyze usage and costs over time.
Store records on the cloud and access them from anywhere in the world.
Tank
Mix
Calculator
Add sprayer information, field size, and chemical information and accurate tank mix calculations will be generated automatically.
Build your spray recipe from our chemical database, or add your own chemicals to the list.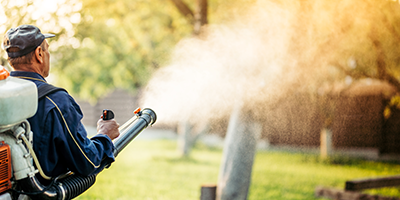 Spray
Planning
&
Schedules
Record spray plans and schedules in advance
Save time, just copy and paste repeat schedules
Print or e-mail spray plans, schedules, and instructions for technicians and applicators
Chemical
Inventory
Tracking
Let Croptracker automatically maintain an up-to-date inventory of your chemicals
Analyze chemical usage and costs over time
Choose from our constantly-updated list of chemicals and view their labels
Identify patterns, and make informed decisions about your chemical budget
Automatic
PHI
&
REI
Calculations
Auto-calculate withholding periods, post-harvest intervals (PHI), and re-entry intervals (REI)
Receive e-mail alerts when it is safe for workers to enter each block
See all your REI/PHI information with the PHI/REI map
Spray
Records
Record what, where, and when chemicals are applied and by whom
Include decision support information with growth stages, target pests, and spray types
Auto-calculate the correct tank sizes and chemical amounts required for each application
Pest
&
Disease
Database
Choose from our list of over 795+ pests and diseases
Search by pest or disease name or type
Create custom treatment templates or choose from over 250 pre-made templates
Detailed
Spray
Reports
View past sprays, treatment counts, and maximum applications
Access past spray reports to inform your decision-making and submit to auditors and buyers
Enhance traceability with Croptracker's 80+ reports
We

have

been

recording

our

sprays

in

Croptracker

since

2008

for

our

400

acres

of

apples.

The

food

safety

audit

reports

are

great

and

the

support

staff

is

very

helpful!"

-

Scarlet

Acres

Ltd.