Farm
management
software
are
digital
tools
that
help
growers
centralize
their
records,
optimize
their
productivity,
and
make
informed
decisions
for
their
farms.
The
bottom
line?
When
you
pair
growers'
expertise
with
technology,
growing
is
easier,
quicker,
and
more
profitable.
High-quality farm management software will help you record production practices in real time, analyze and record activities from planting to spray records to shipping, track labour costs and employee productivity and make informed decisions in your day to day operations. Replace your disorganized paper records with an all-in-one software solution and easily measure and manage your entire operation from anywhere.
Faster,
Easier
Food
Safety
Audits
Due to the increasing complexity of food & worker safety regulations, highly-detailed food-safety audits are required by a variety of global retailers. Farm management software records and compiles the information you need to know to pass audits quickly and easily, opening the doors to bigger retail opportunities and granting global market access.
Stronger
Traceability
Traceability plays a huge role in today's agriculture industry. The ability to trace a product through all stages of production, processing, and distribution is becoming a standard business practice. With a robust traceability system, you can act immediately if a recall happens and avoid potential damage to your reputation for food quality and safety. Farm management software helps growers to comply with food safety programs and requirements from buyers, expand their competitive advantage and export to global markets, and qualify for global food safety certifications like GlobalGAP.
Labor
Tracking
for
More
Connected,
Safer
Teams
Comprehensive farm and agriculture management software will offer labor tracking and recording features to allow growers to track hourly and piecemeal rate activity, and to comply with labor standards for their areas. Farm management software allows growers to keep centralized records of work hours offered, work hours completed, and work activities completed throughout the day, and to compile employee records, pay schedules, and work schedules in one central location.
High-performance operations rely on highly-productive teams. Easily create and assign schedules, compile timesheet data, centralize your employee records, view individual and group productivity trends, and respond to issues and irregularities before they become critical problems. With a constant bird's eye view of your team, you can make the most effective decisions for your farm. Worker safety is a moral imperative and a sound business practice, and farm management software will help keep your team safe by alerting you to spray event intervals, safe field re-entry times, and more.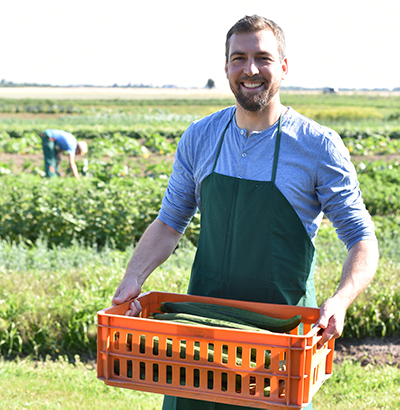 Real-time
Data,
Real-Time
Insight
Crop management software allows you access to what's happening throughout your operation at any given time. Harness this real-time data to make proactive decisions for your operation. With a cloud based farm management software, growers at home can monitor harvest inputs in real-time from the field, and identify shortages or surpluses before they cost you.
Powerful
Reports
All farm management software gather scores of information, but stand-out systems will generate comprehensive reports that allow you to take advantage of your data's invaluable insights. With these reports, you can easily understand the cause-and-effect of your past decisions, identify developing trends, and create informed plans for the future.
Farm
Management
Software
for
Integrated
Farm
Management
Encompassing not just the business aspects of farm management, integrated farm management recognizes the social and environmental aspects of management and promotes the long term resilience of the farming landscape. Integrated farm management strategies demand accurate, and crucially, organized records on all aspects of a farm, from equipment costs to soil health, to a farm's long term environmental sustainability. Farm management software for integrated farm management strategies needs to be able to track all aspects of your farm, ideally in one place.
---
Interested in learning more about Croptracker? Learn more about our Farm Management Software, or book a demonstration to schedule a meeting with our product experts.
And as always, if you're ever stuck, never hesitate to e-mail us at support@croptracker.com or Live Chat with us by clicking the green speech bubble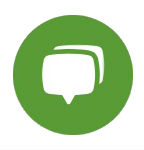 in your bottom right-hand corner. We're always happy to help, so Croptracker can make your farm more efficient, safer, and more profitable!