We talk to Mr Apple farm manager Grant Stevenson about his successes using Croptracker, and go over the results of our most recent grower feedback survey.
Last year Croptracker was thrilled to announce our long-term adoption and service level agreement with Mr Apple, New Zealand Ltd. Starting with just one orchard, our team travelled to New Zealand several times to get them set up, and create a smooth transition to our software. In February 2018, orchard manager Grant Stevenson's was the first Mr Apple orchard to implement Croptracker, and a year later we've reached out to him to see how Croptracker has made a difference.
Clearly, results using Croptracker on Grant's orchard were positive, but how has Croptracker fared across the entire company? With 1,300 orchard employees and over 1100 hectares of orchards, Mr Apple exports more than 5 million cartons of apples every year, making them New Zealand's largest fully-integrated grower, packer and marketer of apples. After a successful company wide launch of the Croptracker farm management platform in early 2019, Mr Apple has conducted a survey of orchard staff to determine how Croptracker has helped their company to improve operations, and stay focused on their commitment to apple excellence.
The responses were overwhelmingly positive. 98% of surveyed employees described Croptracker as "easy to use" and "better than the manual processes" used in previous years. Implementing Croptracker has made Mr Apple orchard operations remarkably more efficient, with overall survey results showing between 600-800 hours per week saved using Croptracker, with senior staff saving an average of 4-8 hours per week per manager. Time saved using Croptracker's employee time-tracking feature has saved 10 hours each week in the payroll department alone, compared to the manual employee and piece-rate tracking system in place before the switch.
The number one takeaway from the survey results was that Croptracker enables access to more accurate information sooner, with 100% of respondents agreeing that Croptracker gives them fast, easy access to information to assist them in their daily roles. As Grant said, things have been "absolutely fantastic… [Croptracker] has added a level of accuracy and traceability that was difficult to achieve in the past."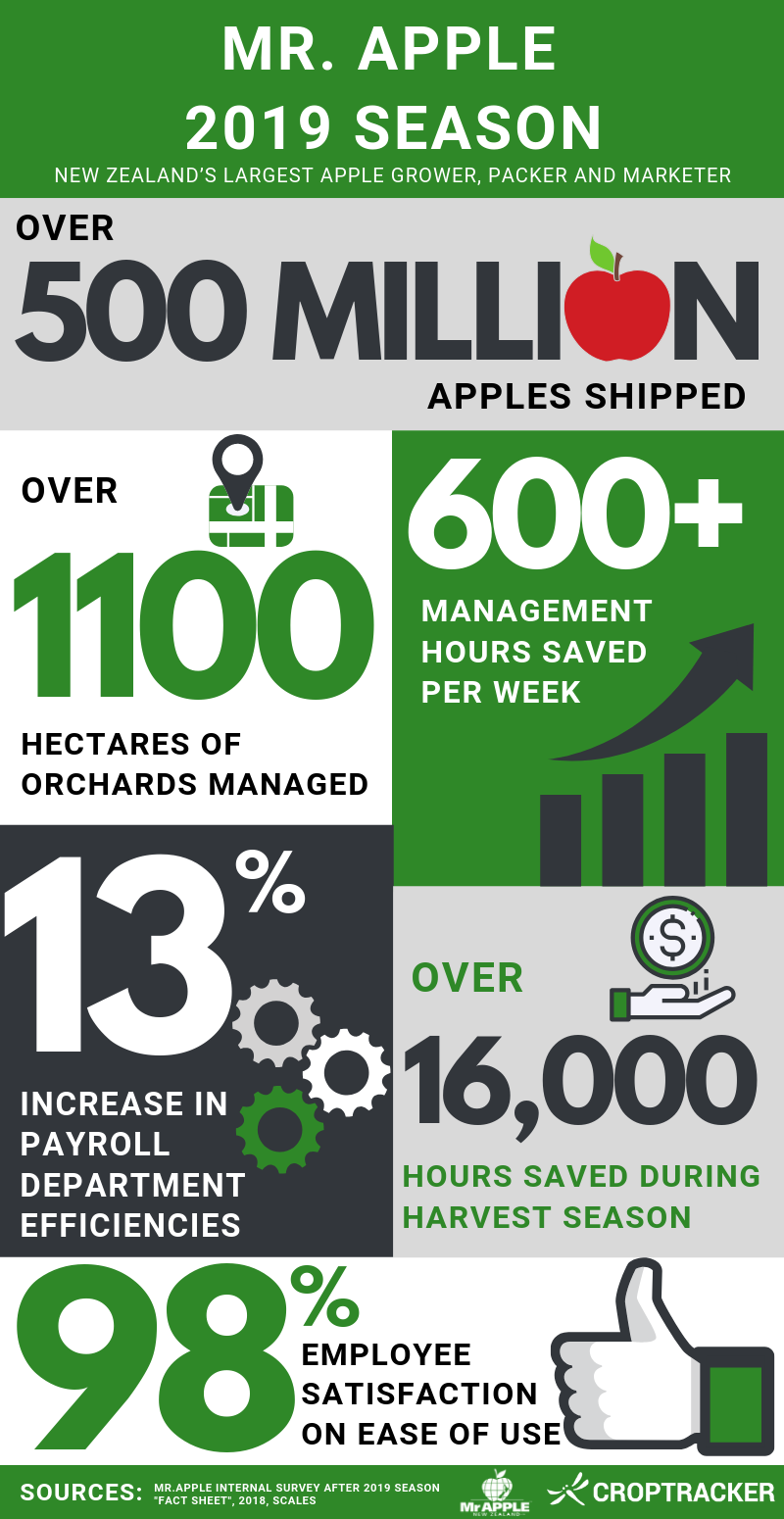 Interested in learning more about Croptracker? Learn more about our Farm Management Software, or book a demonstration to schedule a meeting with our product experts.
And as always, if you're ever stuck, never hesitate to e-mail us at support@croptracker.com or Live Chat with us by clicking the green speech bubble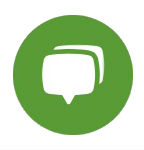 in your bottom right-hand corner. We're always happy to help you let Croptracker make your farm become more efficient, safe, and profitable!