What
is
Global
GAP?
The set of GFSI (Global Food Safety Initiative) recognized traceability standards for food production that would become known as GlobalGAP were devised in 1997 by several European supermarket chains and their major suppliers. Amid growing concerns around food safety, they settled on a solution: to integrate a variety of standards and procedures to develop an independent certification system for food safety, sustainability, worker safety, and other good agricultural practices.
Originally branded EUREPGAP, this certification was rebranded GlobalGAP in 2007, and today is the world's leading farm assurance program used in more than 135 countries.
Getting
Certified
GlobalGAP certification covers a variety of farm production standards, encompassed in the Integrated Farm Assurance Standard, or IFA. IFA is a modular certification standard with three sections:
First, the All Farm Base Module is the foundational standard that all producers must meet for GAP certification.

Following this module, producers must meet the criteria of the Scope Module relevant to their food production sector: Crops, Livestock, and Aquaculture.

Finally growers and producers must cover the requirements of the Sub-scope Module, which contains product specific guidelines for different categories, such as Fruit and Vegetable, Flowers and Ornamentals, Hops, Combine Crops, Nurseries, or Tea.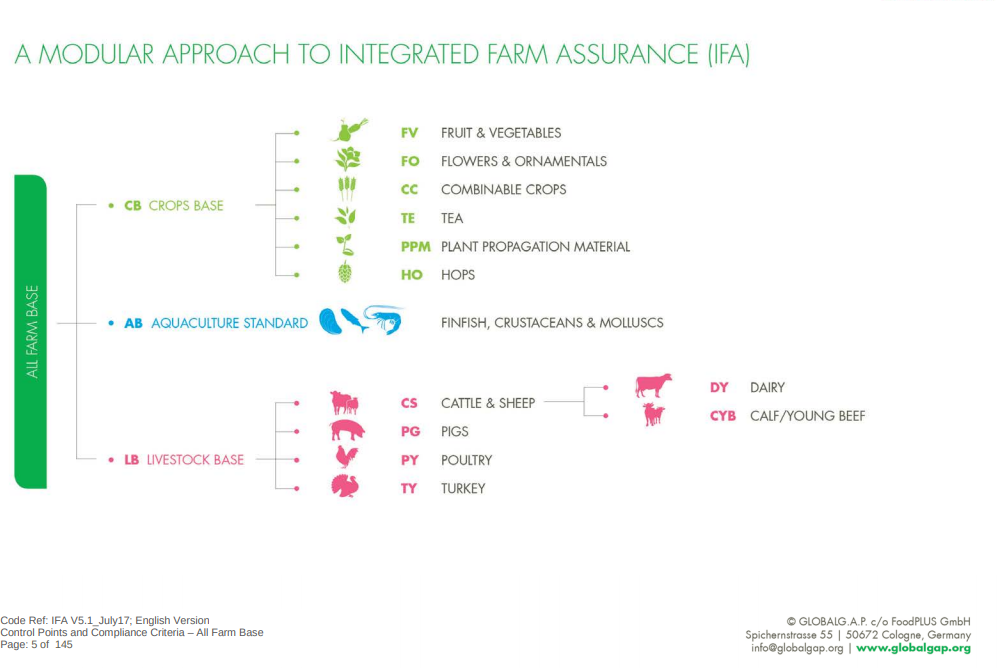 To get certified, producers must comply with all the control points and compliance criteria (CPCC) relevant for their sub-scope. For example, a strawberry grower must comply with the All Farm Base CPCC, the Crops Standard CPCC and the Fruit & Vegetables CPCC to receive a GLOBALG.A.P. IFA Fruit & Vegetables Standard Certificate.
Global
GAP's
Harmonized
Produce
Safety
Standard
Global GAP's Harmonized Produce Safety Standard (HPSS) is designed to serve the unique needs of American fruit and vegetable producers, and those selling into the United States market. The HPSS was drafted by a diverse technical team consisting of leaders in the produce industry. GAP led the benchmarking of the core Harmonized Standard, and is proud to announce that our HPSS is recognized by the Global Food Safety Initiative (GFSI) and accepted by many of the largest retailers in North America.
The
Formal
Audit
The formal audit aspect of GAP certification can be divided into two sections. The first assessment will review all documentation, make sure that records are all in order, and provide the auditor with an understanding of the organization as a whole. During this assessment, any issues or noncompliances uncovered are documented, and must be resolved before the second assessment. Essentially the first assessment is intended to determine adequacy of documentation and infrastructure in preparation for the Stage 2.
The second assessment is the actual certification audit, an on site visit where the auditor reviews food safety measures, and verifies that all documented food and work safety measures are effectively in place on site. Auditors are trained to emphasize "fact finding" over "fault finding" and to remain as objective as possible while they perform their site assessments.
The second assessment may include:
Interviews with employees and workers
Observation of work activities
Physical examination of equipment or product
Physical assessment of work sites or fields
Document and record reviews
Auditors will then evaluate the results to determine if the site conforms to the stated goals and objectives of GlobalGAP. At the end, growers are provided with an audit report, a formal document of the audit findings and conclusions. If any corrective action is required on the part of the auditee, the auditor may follow up to ensure that adequate measures are in place.
Global
GAP
GRASP
The Global GAP Risk Assessment on Social Practice (GRASP) is a voluntary assessment that can be conducted at the same time as a GAP audit. Its main objective is to raise awareness on social practices and working conditions in production. The outcome of the assessment doesn't affect the GLOBAL GAP certification, but serves as additional information to supply chain partners.
Global GAP Grasp certification was designed to demonstrate a grower's commitment to social responsibility. And it helps protect one of the farm's most important resources: its people.
---
Interested in learning more about how Croptracker can help you get GlobalGAP certified?? Learn more about our Farm Management Software, or book a demonstration to schedule a meeting with our product experts.
And as always, if you're ever stuck, never hesitate to e-mail us at support@croptracker.comor Live Chat with us by clicking the green speech bubble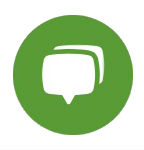 in your bottom right-hand corner. We're always happy to help, so Croptracker can make your farm more efficient, safer, and more profitable!