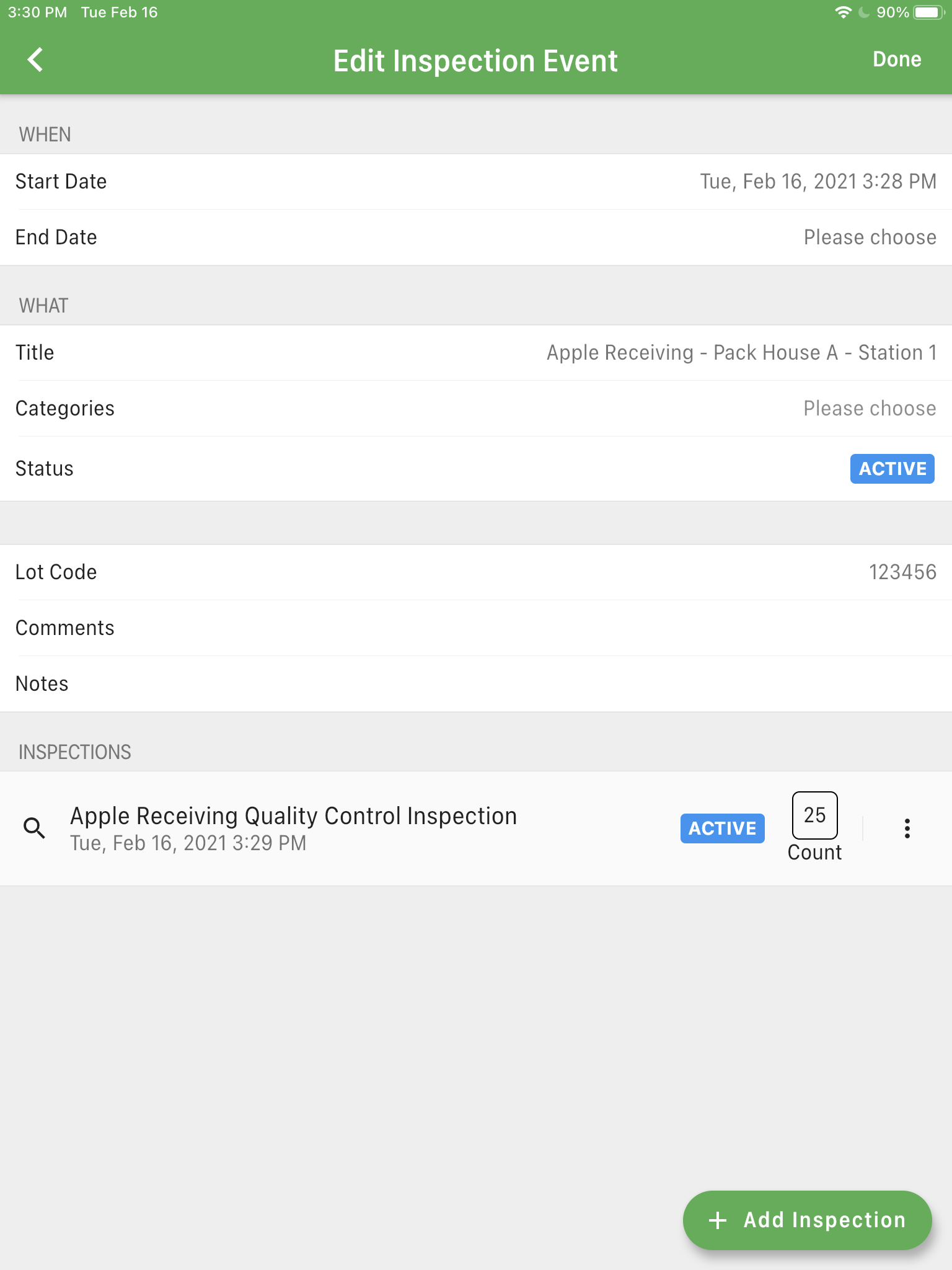 Keep
inspection
templates
simple,
or
include
several
different
steps.
Create unique inspections for every production process that needs evaluation.
Set up the specs and templates as needed.
Templates can be specific to commodities, locations, or roles.
Record on the go with Croptracker's mobile app and receive instant feedback.
Review data and generate reports from the webapp.