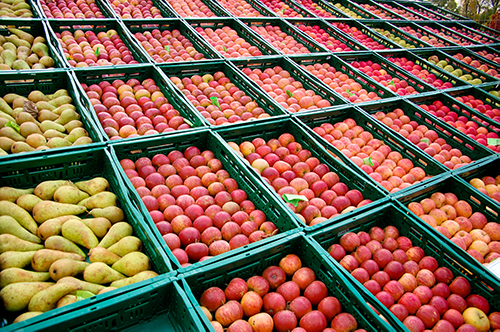 View
details
of
inventory
storage
locations
and
record
storage
stall
capacities.
Eliminate
misplaced
product
and
enhance
your
traceability.
Automatic
Storage
Assistant
Instantly determine optimal storage filling procedures.
Ideal for large growers, packers, and shippers who have numerous storage rooms.
Record storage stalls with aisle, row, rack, and capacities.
More easily follow best storage practices.
Automatically maximize storage capabilities.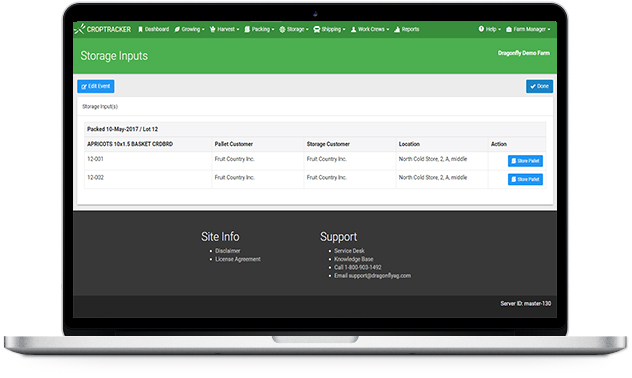 Storage
Records
Instantly determine where your product is.
Capture and record storage events automatically.
View stored product details such as grade, age, quality, quantity, and location.
Generate detailed storage inventory reports.