Canada has a reputation for being a technologically advanced nation when it comes to producing crops, with 160.2 million acres of farmland recorded in 2011 . Despite the ever-growing demand for agricultural production and smart farming technology to produce more food as efficiently as possible, growers in Canada are facing an unprecedented labor shortage.
Typically seasonal, and involving long hours of manual labor, agricultural employers have struggled to find the employees they need to manage growing, production, harvesting, and processing of their crops. Across the globe, the percentage of the labor force working in agriculture is in decline. The reasons are varied, but the result is a local labor shortage for agricultural operations in developed areas of the world. In Canada, job vacancy rates in agriculture are among the highest of any sector at 5.4%
A potentially successful farm may have everything ready to go: it can have all the right equipment and hundreds of fertile and irrigated acres, but still fail if farmers cannot get any local workers to apply for the positions needed to get the crops in the ground, maintain them, then harvest them months later.
Work
Shortages
&
Temporary
Foreign
Workers
To make up for a lack of interest from local Canadian workers, migrant workers travel from Mexico and South and Central America every year. They are typically recruited to work on farms throughout Canada that are unable to staff their agricultural operations.
In Canada, seasonal foreign workers can be hired under the Seasonal Agricultural Worker Program (SAWP). SAWP allows employers in Canada to hire on temporary foreign workers from participating countries to work for a period of up to 8 months. Workers must be offered a minimum of 240 hours of work per period of up to six weeks. In some cases, SAWP can fill the labor gaps. However, a number of problems need to be addressed so that the program can continue to grow and benefit both workers and farmers.
A recent article in the Toronto Star highlighted some dramatic allegations over the past few years. From workers required to work 12 to 14-hour shifts at a time, to housing where 16 workers share one stove and one bathroom, to allegations of even more serious incidents ranging from bribery to denial of emergency medical treatment.
So how can Canadian farmers make their operations attractive to foreign workers while keeping up with the rules and regulations for housing, transportation, visa requirements, and hours offered?
Pathways
to
Citizenship
In early 2019, the Canadian Government began a program to create pathways to permanent residency for temporary foreign caretakers in home care and home support roles, as well as pilot programs for temporary foreign workers in other industries. SAWP workers however are ineligible, as their visas are issued for intervals of up to 8 months at a time, and the program requires a minimum of 12 months continuous work in Canada to apply. In 2014, more than one in ten people in Canada's agricultural workforce (12%) were foreign workers, and still 26,400 agriculture sector jobs went unfilled. These numbers are only growing, with 17% of the ag-workforce now made up of foreign workers, and a labor deficit expected to double by 2029.
Obviously the contribution to Canada's economy by foreign workers cannot be exaggerated, and creating paths to citizenship for some of Canada's most vulnerable workers must be a priority when facing the farm labor crisis going forward.
Eliminating
Employer
Specific
Visas
In addition to the more tangible issues facing foreign workers in Canada, a number of concerns have been raised about the nature of the work permits issued.
Employer-specific work permits are frequently issued to temporary foreign workers, meaning that a worker's ability to remain in Canada is inherently tied to a single employer. In 2017, the Standing Committee on Human Resources, Skills and Social Development and the Status of Persons with Disabilities (HUMA) recommended the elimination of these employer-specific permits.
As of June 2019, Immigration, Refugees and Citizenship Canada (IRCC) has been moving forward with a proposed amendment to regulations to introduce new occupation-specific work permits in lieu of the current system, to provide greater labor mobility for workers.
Increasing worker mobility has proven to better for employers as well. According to the Center for Global Development, with a switch to occupation-specific visas, growers can expect to see increased productivity from their workers, as well as a significant decrease in the number of federal claims against them.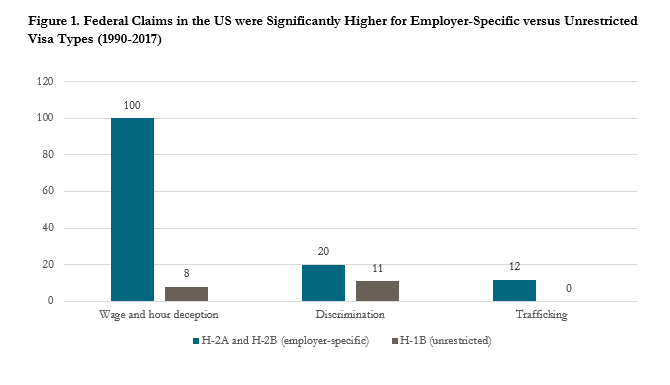 Piece-Rate
Pay
and
Worker
Incentives
One trend in fruit and vegetable farming, particularly in the USA, Canada, and New Zealand, is to pay workers piece-rate. Piece-rate pay means that the worker gets paid by the unit produced or harvested instead of by the hour. Piece rate payouts must comply with local minimum wages; if the minimum wage in an area is $12 an hour, the worker must make at least this amount, or the employer will have to make up the difference at the end of a forty-hour workweek.
Piecerate pay creates more accountability and efficiency because a highly productive employee has the potential to make more than a less productive coworker, and can be rewarded for this efficiency. Piece rate pay can help develop a base of workers who return to farms and improve their skills yearly, benefitting both the workers and the farm owners. You can check out our recent article on how and when to best use piece-rate, and the calculations and records necessary to comply with regulations in your region.
Inspection
and
Compliance
Improvements
A large percentage of the issues raised by foreign workers in Canada are related to housing conditions. Canadian employers are required under SAWP to provide "clean, adequate" housing to migrant workers at no cost, with guidelines laid out in housing inspection report forms mandated by the government. These guidelines include simple calculations to determine maximum occupancy rates, as well as safety and sanitation methods that must be in place in common areas and living spaces.
In the 2016 HUMA committee report to the Canadian government, the committee recommended a shift to a more strategic, compliance based approach to worker protections, with an increased number of site inspections.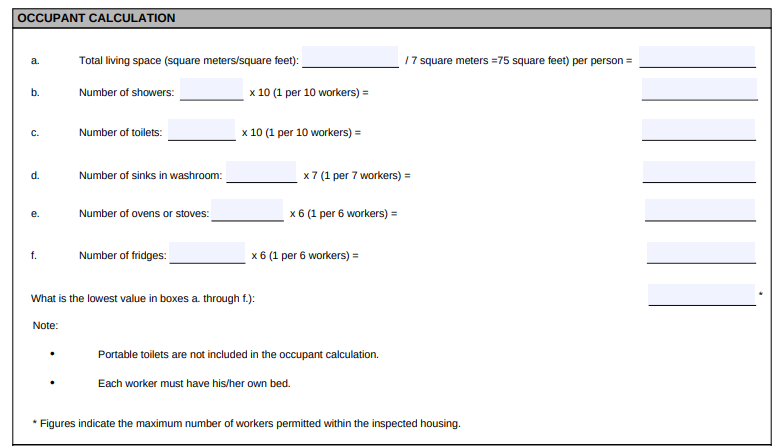 Accurate and organized farm record keeping will become even more important for employers going forward to ensure compliance with SAWP guidelines. Luckily, the majority of inspection reports and housing requirements are available online, with instructions on how to best comply with government guidelines for your workers. Using farm management software, tracking your employee training, hours worked, hours offered, piece-rates, and employee timesheets is easy. Keep all of your employee data centralized on the cloud for easy access from anywhere, and be prepared with accountability and payroll records.
The
Future
of
Farm
Labor
Issues
in
Canada
Canada's need for migrant workers will likely not decrease. The labor shortage is already costly to farmers: the 16,500 jobs that were left unfilled in 2018 cost farmers $2.9 billion in revenue across the nation. The need for labor is predicted only to grow, and the potential loss of revenue and food is astounding, according to The Western Producer.
Changes to the system, including, worker incentives and protections, and increased opportunities for citizenship are needed so that the people who keep the industry going will continue to take the risk of traveling thousands of miles away from their homes. A majority of Canada's agricultural economy relies on migrant labour so it is vital to balance the needs of farmers with those of their workers.
---
Interested in learning more about Croptracker? Learn more about our Farm Management Software, or book a demonstration to schedule a meeting with our product experts.
And as always, if you're ever stuck, never hesitate to e-mail us at support@croptracker.com or Live Chat with us by clicking the green speech bubble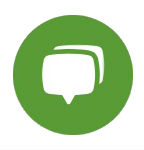 in your bottom right-hand corner. We're always happy to help, so Croptracker can make your farm more efficient, safer, and more profitable!