We're always growing at Croptracker, so we are thrilled to announce the opening of our new American head office in Salinas, California.
Located in downtown Salinas at the Western Growers Center for Innovation and Technology, Croptracker's new office places us at the heart of smart-farming and agtech innovation in the United States' number one producer of fresh food.
The epicenter of the smart-farming movement, with an 8 billion dollar agricultural industry, and the site of the annual Forbes Reinventing America: AgTech Summit, Salinas The Salad Bowl of the World seemed a natural fit for Croptracker.
We chose Salinas as our U.S. Headquarters because of the diverse portfolio of crops grown here, as well as, the strategic multi-state partnerships growers and shippers have here. Working with growers and shippers of specialty crops allows us to further diversify and advance our farm management software platform." - Jason Mellow, President, Croptracker Inc
"We are very excited and humbled at the opportunity to be working with some of the most respected names in the U.S. specialty crop, tree crop, and vineyard industries."
Starting with three companies in California, Croptracker software covers over 4300 acres in the Salinas region alone, and over 60 000 fields worldwide. "[Croptracker] looks forward to expanding our award-winning service to growers and shippers in the United States in the same capacity we have been serving growers and shippers of value added, and fresh fruits and vegetables around the world for the past 13 years."
Croptracker, Inc. is a cloud-based record-keeping and farm management software service which provides advanced solutions to clients in the fruit and vegetable industry, enhancing food safety traceability while decreasing overall operational costs. Its mission is to make crop production safer, more efficient, and more profitable for growers. Starting in 2006 with the consult of a small group of apple growers in Ontario, Canada, Croptracker is used today by more than 2,000 growers from 41 countries.
---
Interested in learning more about Croptracker? Learn more about our Farm Management Software, or book a demonstration to schedule a meeting with our product experts.
And as always, if you're ever stuck, never hesitate to e-mail us at support@croptracker.com or Live Chat with us by clicking the green speech bubble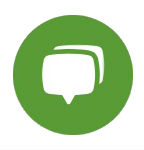 in your bottom right-hand corner. We're always happy to help you make the most of Croptracker to make your farm more efficient, safer, and more profitable!