Croptracker is pleased to announce the latest update to its Harvest Quality Vision (HQV) system for apple growers. HQV 4.0 was launched in July 2023 in time for Apple Harvest in North America and offers increased accuracy and ease of use for all customers.
HQV is used by growers all over the world to quickly and easily access fruit size and color before it is sorted, stored or packed. Simply by scanning the top of a bin with an iPad or iPhone, a large and more consistent sample of fruit can be taken for making better decisions.
Harvest managers, Storage teams, Quality Control teams, Packline Managers, and Sales and Marketing teams all benefit from feedback about fruit quality sooner and HQV has been providing this valuable insight since launching in 2019.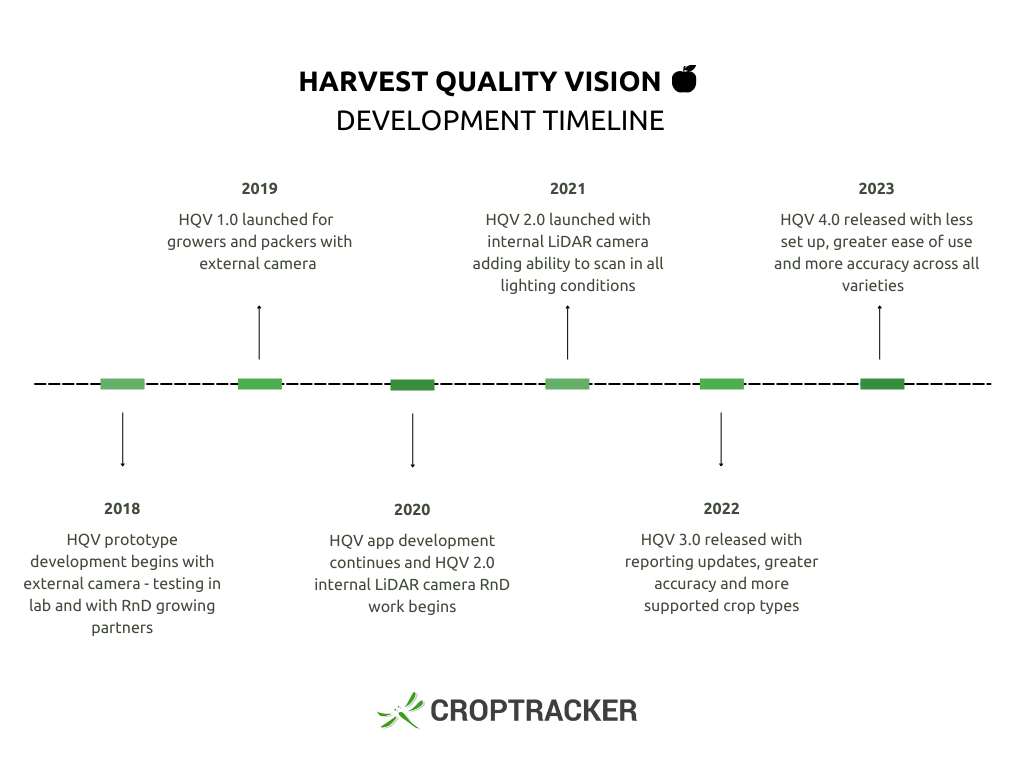 Through years of experience supporting customers all over the world, Croptracker is constantly improving its Harvest Quality Vision technology. Capturing the size and color data that customers need is easier than ever with HQV 4.0.
Croptracker's bin scanning process is even simpler with the help of on screen feedback while users scan. Target height and speed prompts mean users get the most accurate results from every scan.
Quick cloud processing time and on the device results mean HQV users don't have to wait to make informed decisions about their inventory. HQV 4.0 also allows for preference setting to make sure scanners are prompted to hit a target sample size for even more accurate results.
HQV does not require users to place fruit in any specific orientation, use an object like a ping pong ball, scan full bins, or scan fruit that is within a specific container or environment.
Croptracker's scanning system does not require users to know the size and shape of the bin in which they are scanning fruit.
HQV allows users to see the screen while capturing data, instead of holding the device over their head and out of their view.
More than a single photo, Croptracker's HQV system captures nearly a hundred images of your fruit from multiple sides, providing the most accurate size and color analysis, with the greatest ease of use.
With the launch of HQV 4.0, users can expect faster set up, and more consistency with support for all apple varieties out of the box.
Extensive testing and development means HQV 4.0 now detects the pose of the fruit it sees so it always knows how to measure its diameter.
Croptracker supports all apple varieties, no matter the shape or color.

Knowing the orientation of the fruit also means HQV 4.0 returns results only on fruit it can measure accurately. Extensive testing and customer feedback has shown improved overall accuracy and that HQV 4.0 particularly improved over reporting undersized results.
Croptracker's overall accuracy increase from HQV 3.0 to 4.0 is nearly 200%.
We have also seen greatly improved, more consistent packline result matching as shown in the graph below.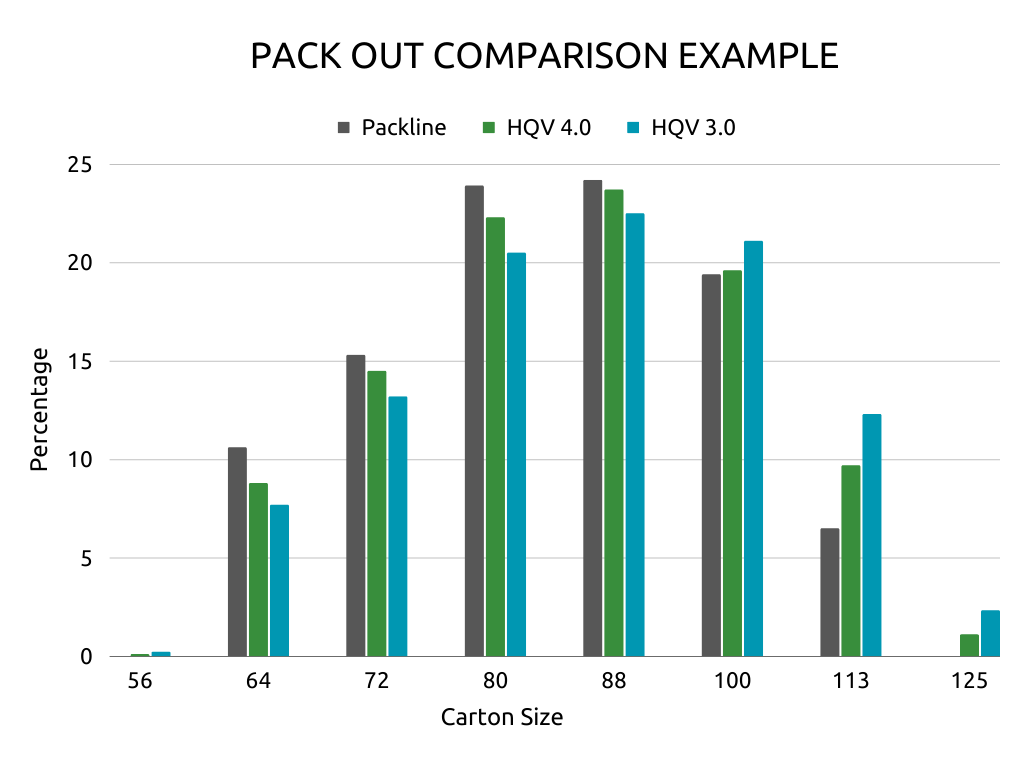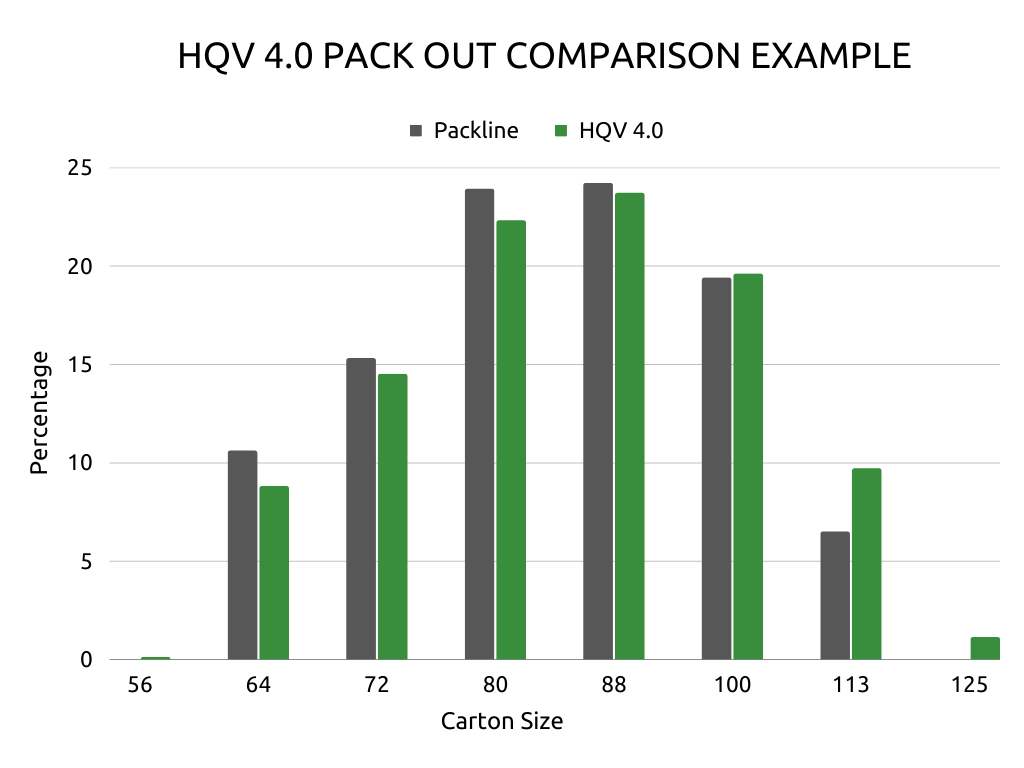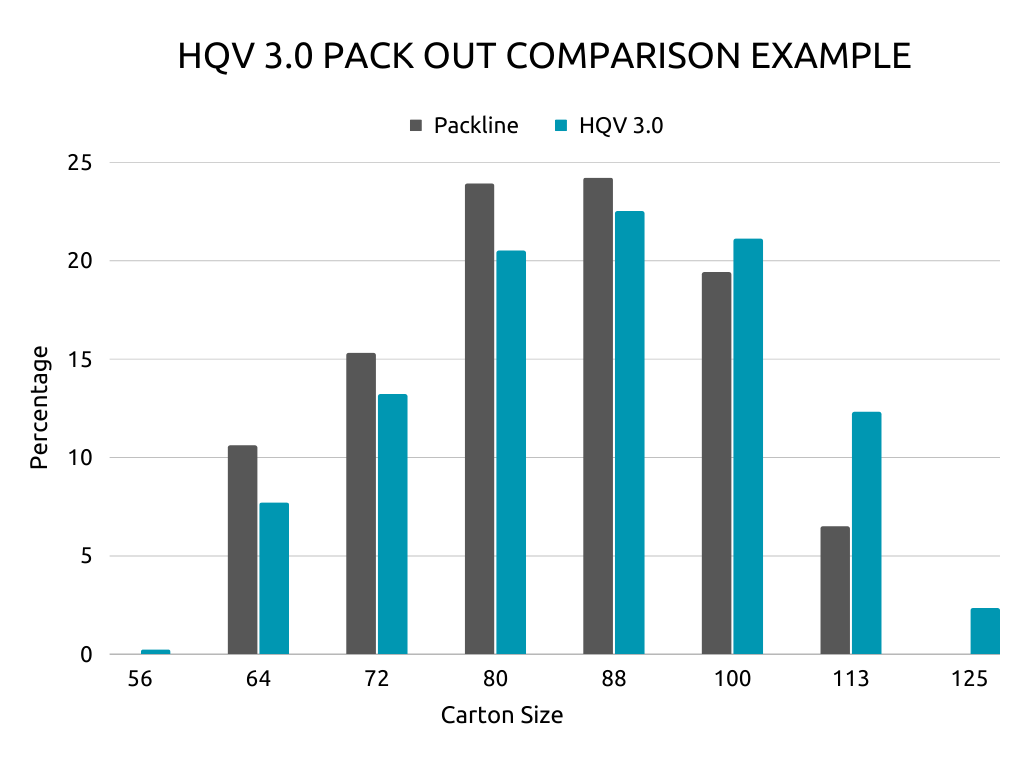 Croptracker's years of experience working with expert growers means we know size and color are only a part of what is needed to make informed decisions about your inventory.
Croptracker has worked hard to make HQV results easy to integrate with other important quality metrics and inventory information. Attaching picker information, bin tags, custom QC specs and moving inventory through storage and packing can all be done through Croptracker.
Croptracker recently launched its Starch Quality Vision module that provides even more insights into harvest timing, work planning and storage logistics. Recording pre and post harvest processes with Croptracker means there is only one place to look for all your team's needs.
To learn more about the HQV 4.0 upgrade and what it means for your scanning this season, or to start scanning as a new users this season, contact sales@croptracker.com.
---
Croptracker develops agtech solutions for industry leaders. Located in Eastern Ontario, Canada, our mission is to make crop production safer, more efficient, and more profitable. Designed in partnership with fresh market producers and distributors, every tool we create is based on direct industry feedback. Croptracker's award-winning farm software optimizes recordkeeping, labor tracking, production and cost management. Our integrative Harvest Quality Vision technology offers instant empirical analysis of crop samples exactly when you need it. Optimize your harvest season with Croptracker's customizable solutions. Visit Croptracker.com to learn more about our products and contact us for app based solutions.