New technology solutions continue to enter the agtech market aiming to ease the challenges with sustainable commercial growing. From refining labor needs to reducing reliance on fossil fuels and pesticides, today's cutting-edge innovations are focused on using resources more efficiently and mindfully. Much like how Croptracker continues to find new ways for farm management to be safer and more profitable, other agtech players aim to close the gap on all things growing, especially as each season offers its surprises.
Check our roundup of recent and upcoming innovations throughout the agtech sector below the fold.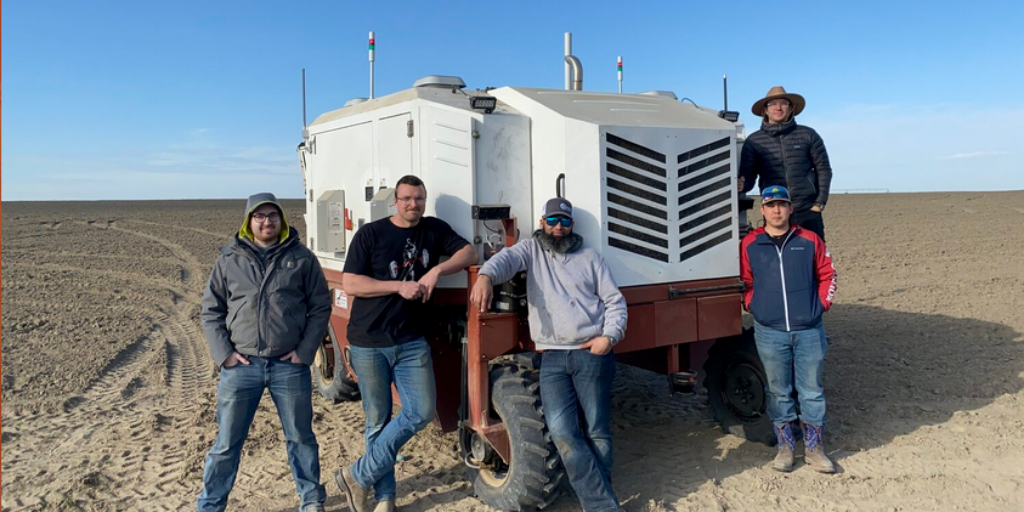 Carbon
Robotics'
weeding
robots
fill
labor
gaps,
sidestep
herbicide
resistance
Responding to labor shortages and the increased prevalence of "superweeds", Carbon Robotics' chemical-free weeding solution uses lasers to destroy weeds without affecting crops or soil integrity. This autonomous weeder robot uses computer vision and a deep learning model to identify plant species, zapping the intrusive varieties with laser modules operating at a 10.6-micron wavelength. One weeder is capable of eliminating 100,000 weeds per hour and 15-20 acres per day, making the technology a potentially viable workaround to international bans on some effective but harmful chemical application treatments. The company states that producers who adopt the technology should anticipate recovering the cost of their initial investment within three to five growing seasons.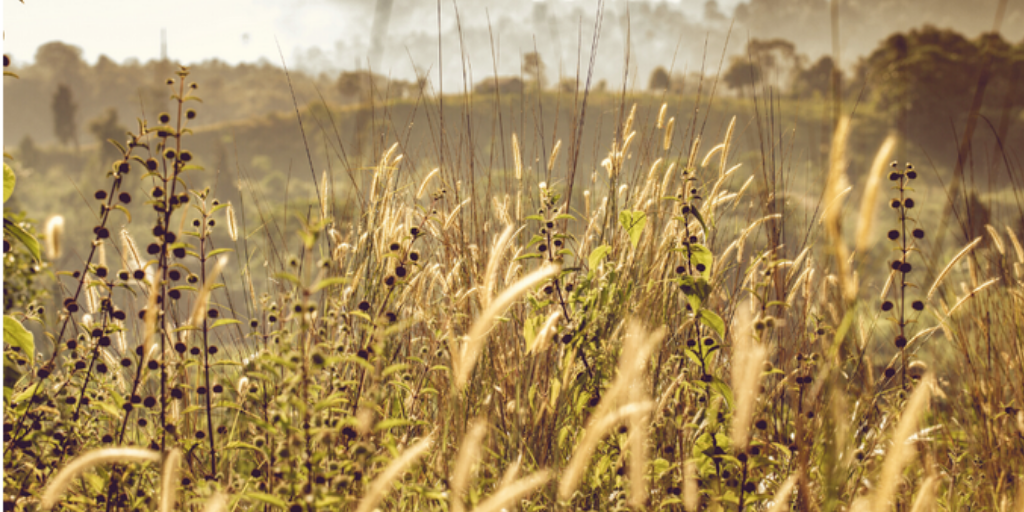 Combatting
herbicide
resistance
Herbicide resistance occurs when weeds and undesirable plants begin to adapt and develop a resistance to repeated use of the same herbicide, season after season. This development of resistance is an example of a fast paced evolutionary change through natural selection, with resistant plants being naturally selected to survive to the next year. The resistant weeds will spread (as weeds do), and eventually herbicide resistant plants dominate the whole population.
A weed population is defined as resistant when a herbicide loses effectiveness. While there is no explicit standard, a 20% survival rate after application is often used. Herbicide resistance is considered permanent in weeds and their subsequent offspring.
Mechanical weed control methods include traditional hand weeding, but also take advantage of new and emerging technology to automate the physical removal of weeds, like Carbon Robotics' machine learning-driven laser weeding system. Other approaches that sidestep herbicides include cover cropping, inter-row cultivation, crop rotation, and any other non-monocropping planting patterns.
The beginning of September 2021 saw a lot of buzz around the agricultural robotics firm, in the wake of securing $27 million in Series B financing for accelerating the company's growth. "Weeding is one of the biggest challenges farmers face, especially with the rise of herbicide-resistant weeds and increasing interest in organic and regenerative methods," founder and CEO Paul Mikesell said in a release. "This round of investment will enable us to scale our operations to meet the increasing demand for this technology. Additionally, this funding will allow our team to continue to innovate new products and identify revolutionary ways to apply technology to agriculture."
Carbon Robotics plans to develop future iterations of its weeder robot that's powered by renewable energy, further minimizing the environmental impact of weed management.
Ripe
Robotics'
orchard
picking
robot
enters
commercial
trials
Picking fruit with robotic tools is about to be tested commercially by Australian startup Ripe Robotics, suitable for apples, oranges, and stonefruit. Named Eve, the latest robot identifies and analyzes fruit on the tree, and only picking when it's the right time. Its picking and placing actions are facilitated by soft suction tube and bin-filler, keeping the movement from tree to bin a gentle one with minimal damage.
Ripe Robotics was founded in Sydney, Australia, originating from the 2019 cohort of University of Sydney's INCUBATE program. Its aim is to counteract the effects of labor shortages on the fruit industry, which are increasingly more apparent due to the COVID-19 pandemic.
Apples were selected as the first target crop. With its early field trials proving successful, the company is seeking reservations from applicable growers for the 2022 and 2023 seasons, beginning with a partially automated harvest and working up to full orchard automation over a multi-year outlook.
Implementing
the
electrification
of
farm
vehicles
As electric vehicle technology start-ups begin to take on a greater presence in the ag sector, the market continues to downscale to smaller agriculture machines. According to Deere & Co., sixty-eight percent of tractors purchased in North American in 2020 feature models with under 40 horsepower. The market for tractors with an over 100 horsepower capacity peaked in 2013, strongly suggesting this trend of lower powered vehicles is here to stay. This better enables alternatives to diesel power to become commonplace, and can also incentivize new infrastructure adoption for electrification in regions that would benefit most.
Emerging
electric,
autonomous
options
in
a
diesel-dependent
market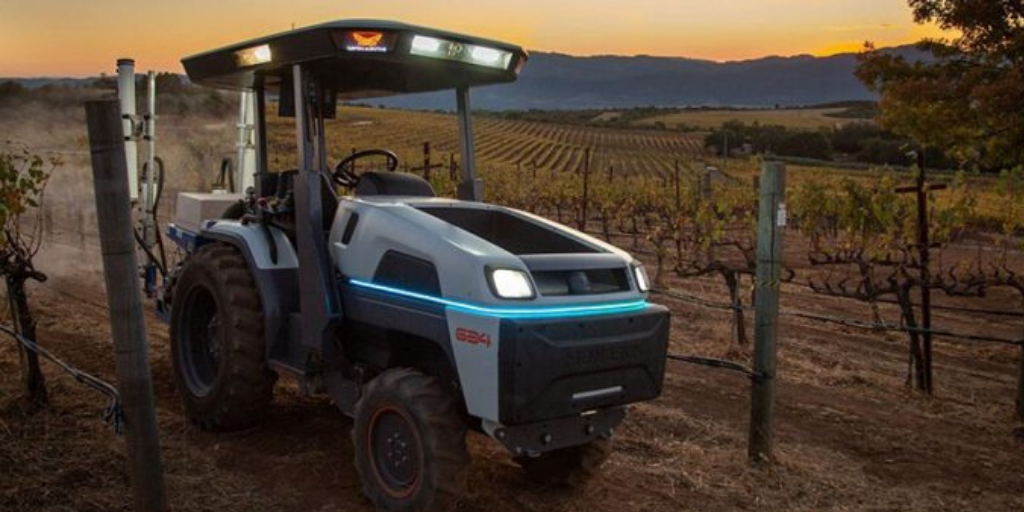 One example of the latest electric farm vehicle coming to market is an offering from Nevada start-up Monarch. Its tractors are quiet, battery-driven, and autonomous. With a block-shaped battery carried on its front as a counter balance to whatever it hauls, the tractor can run for 10 hours of spraying, or approximately 5 hours of heavy-duty tasks, like plowing. Without diesel fuel in the mix, Monarch's tractors enable avoiding restrictions around air quality and noise (depending on the region) can be alleviated with the slow crawl of quiet spray application in the wee hours of the morning.
Traditional players in the sector are getting in on the innovation, too: John Deere has developed an autonomous cable powered tractor concept that avoids the need for onboard batteries. A cable connection (guided by a robot arm to prevent issues with the line) transfers continual power at over 300 kilowatts. The total weight of the working prototype, as of 2019, is 8.5 metric tons, with researchers aiming to shave off at least another ton to improve efficiency.
Kubota, based in Japan, also released an autonomous tractor concept. Revealed at the start of 2020, the prototype features an onboard solar battery, and triangular track arrangements.
Tapering
off
dependency
on
diesel
with
Redflow
battery
management
system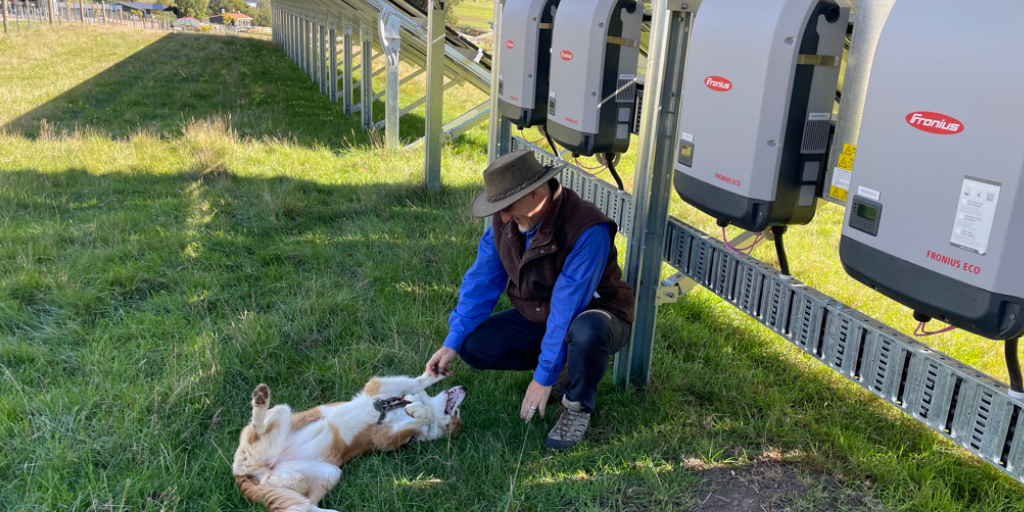 What does weaning off of fossil fuels look like in action? Having a possibility model is always helpful when considering big transitions, and one case to look toward is Simon Hackett's 170 acre farm estate in Tasmania. Using a Battery Management System from Redflow and Victron Energy's remote management system for data tracking, the lithium battery-based system offers adequate energy storage from on site solar panels and inverters. Some power from the local grid is currently still required at times in the winter, but summer time means sunlight surplus, and exporting that energy for supplementary income.
Diesel-fueled farm vehicles on site will be replaced by electric 4WDs as they become available in the region, which can be easily charged when not in use.
Challenges
with
widespread
industry
adoption
It's easy to see why the electrification of farming vehicles can be beneficial in terms of long term costs, and lowered environmental impact. But in order to become the dominant method of powering heavy machinery, there needs to be adequate charging infrastructure to support the tools where they're used. Heavy-duty vehicles can weigh anywhere from a few tons to 15 tons, and with the long working hours required as well as high likelihood of multiple worksites, it also makes sense why some farmers are hesitant to deviate from diesel fuel, as it performs well in high power-to-weight ratios.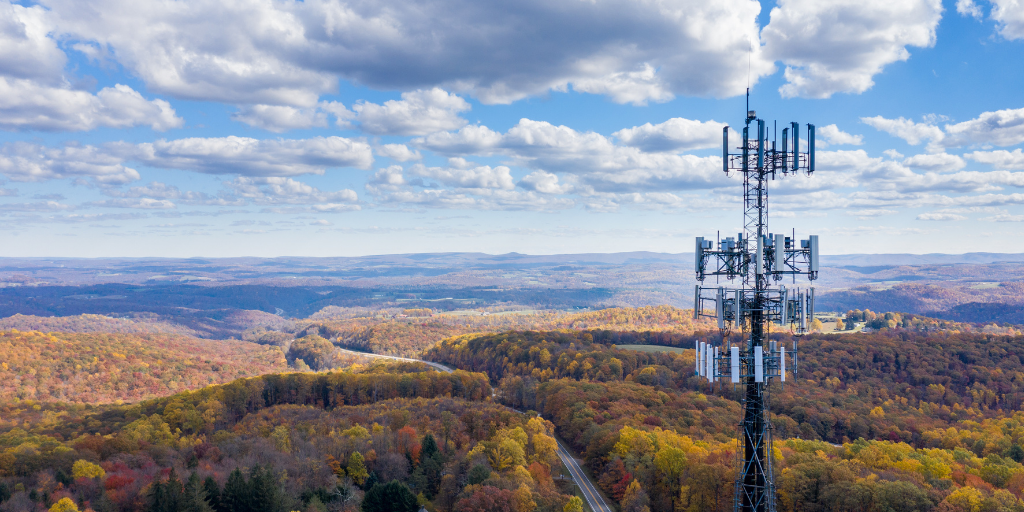 Charging must be accessible, and the applications for new versions of farm equipment must be wide for adoption to make sense. Internet access is also a challenge in rural areas, as high-speed connections must be available for many autonomous applications to function reliably. Organizations like the Reimagine Appalachia coalition are advocating for major broadband and electric infrastructure upgrades – if the infrastructure makes new approaches feasible, adoption can then follow.
---
Croptracker develops agtech solutions for industry leaders. Our mission is to make crop production safer, more efficient, and more profitable. Designed with fresh market producers and distributors in mind, every tool we create is based on direct industry feedback. Croptracker's award-winning farm software optimizes recordkeeping, labor tracking, production and cost management. Our integrative Harvest Quality Vision technology offers instant empirical analysis of crop samples exactly when you need it.
Optimize your harvest season with Croptracker's customizable solutions: learn more about our Farm Management Software, or book a demonstration to schedule a meeting with our product experts.