Consumers' attitudes towards online shopping are becoming increasingly positive as time goes on - and online grocery shopping is no exception. In 2018, grocery e-commerce sales totaled $58.9 billion — a whopping 35.4% increase from 2017. Today we look at the implications the online grocery shopping boom hold for fresh produce growers.
Predictably, nonfood and packaged goods lead online sales. But according to a report by the Center for Insights in Survey Research, more and more shoppers are starting to add frozen and refrigerated groceries to their online shopping carts. "While frozen items rank among the bottom of e-commerce sales categories, there are signs of significant growth, indicating that retailers are starting to crack the code," the report noted. It is suggested that the growth of retailers' "click-and-collect" programs are helping spur the purchase of these food items.
However, Phil Lempert of SupermarketGuru.com predicts that online purchases of fresh produce may never catch on. He suggests that brick-and-mortar grocery stores will soon predominantly stock fresh fruits and vegetables, as more and more shoppers transition to picking up non-perishables from "click-and-collect" kiosks or having them delivered to their homes.
This - coupled with consumers' increasing demand for local and organic produce - could also further spur the growth of farmers' markets.
If Lempert's vision of the grocery store of the future is realized, then growers would enjoy an increased level of influence in brick-and-mortar stores, as they provide the goods that would keep the stores in business.
On the other hand, should fresh fruits and vegetables become popular among online shoppers, growers would be wise to build relationships with online retailers, fresh produce subscription boxes, and meal kit boxes; and even look into starting their own local delivery services.
As with brick-and-mortar retailers, online services subject growers to rigorous approval programs. Croptracker's record-keeping and reporting capabilities make passing audits easier and faster.
---
Interested in learning more about how Croptracker can improve your auditing process, or want to know more about any other Croptracker feature? Click here or head over to our Knowledge Base, where you'll find step-by-step tutorials as well as common troubleshooting tips and more. And as always, if you're ever stuck, never hesitate to e-mail us at support@croptracker.com or Live Chat with us by clicking the green speech bubble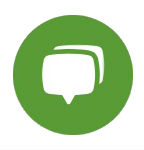 in your bottom right-hand corner. We're always happy to help you let Croptracker make your farm become more efficient, safe, and profitable!