Managing costs is always at the forefront of any operation, and at Croptracker we believe that you can't manage what you can't measure.
That's why we've created a new report for our users to track the cost of every aspect of the work done in a given area. The Total Work Cost Report was specifically designed based on grower requests and feedback, to help you make the most of all your Croptracker data.
The Total Cost Report combines key financial data, which is captured in Croptracker, and displays it as a Cost Per Area (acres/hectare) and Cost per Plant. The granularity of this data enables Growers to monitor the operational performance of the various activities on their Farm/Orchard and to intervene in operational practices where necessary." - Maria L
Here
we
round
up
the
top
five
features
that
users
love
about
the
Total
Work
Cost
Report.
---
1.
Total
ALL
Work
Expenses
With the Total Work Cost Report, for the first time you can see all harvest, spray and production practice expenses in one place. This report talies your employee hourly payouts, piece-rates, equipment hours and running costs, and piecemeal payouts to show the true total of your expenses for an area or activity.
Use
the
Total
Work
Cost
Report
to
view:
Employee
costs
See your total costs for all employees clocked in to an event or production practice
Hourly
wages
See your employees' total hourly payout
Piececosts
See the number of pieces picked, and the total piecemeal payout for the event
Let Croptracker track your employees' hours and pieces to comply with minimum wage laws
Equipment
costs
See the equipment runtime hours and the total cost of equipment usage
Track all of your equipment maintenance in Croptracker too!
See a true big picture view of expenses, all in one place
---
2.
Breakdown
To
The
Cost
Per
Plant
See your total costs broken down to the acre, hectare, or even the cost per plant.
The more data you've entered into your Croptracker maps, the more detailed your reports become.
All operating costs are totalled and summarized, and then broken down again to show you the cost per acre or hectare, and per plant or tree.
View a detailed analysis at every level of operations
---
3.
Track
Equipment
Hours
Employees using equipment during production practices, sprays, or harvests? Need to track the running costs of your tractors, sprayers, or equipment during your operation's daily activities?
Punch
in
equipment
to
track:
Equipment
hours
Track the total runtime hours of your equipment across all employees who are punched in
Total
equipment
cost
See the total costs of using your equipment in production practices and events
Let Croptracker factor those costs into your totals for the area and activity!
Include all aspects of your costs in a report, not just labour
---
4.
Compare
Costs
Of
Production
Activities
There are hundreds of possible production activities associated with any growing organization, and tracking their costs can be difficult.
See which practices and activities are costing you the most to perform, and see where those costs are coming from.
Make assessing your expenses faster and more accurate, and generate your reports at the touch of a button.
Model your data in an easy to read format for comparing costs and activities
---
5.
Customize
It
Modify your report criteria with data filters, see as much or as little data as you need!
Filter
your
report
by:
Date
View your costs across years, months, or even a single day
Identify trends in your growing and production costs throughout the year
Crop
Type
See which crops are costing the most to manage
Employee
Track your labour expenses on your production practices, see which employees are earning the most
Keep track of your payouts, either piecemeal or hourly
Work-crew
For the first time, view your data by work crew to get a bigger picture of your labour costs
Category
Create categories of your own and group expenses your way
Assign custom categories to your activities to create cost groups
Production
Practice
Or just select the specific practices you want to track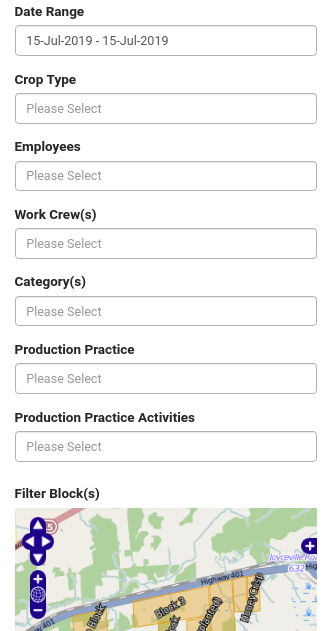 Customize the report to best reflect the data you want to see

---
At Croptracker, we're always building and improving our platform. You can't manage what you can't measure, so make the most of your data at every step of your operation. Check out the Total Work Cost Report today!
---
Interested in learning more about Croptracker? Learn more about our Farm Management Software, or book a demonstration to schedule a meeting with our product experts.
And as always, if you're ever stuck, never hesitate to e-mail us at support@croptracker.comor Live Chat with us by clicking the green speech bubble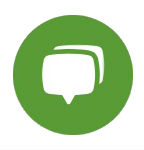 in your bottom right-hand corner. We're always happy to help you make the most of Croptracker to make your farm more efficient, safer, and more profitable!