The
growing
season
is
nearly
upon
us,
Croptracker
can
help
you
every
step
of
the
way.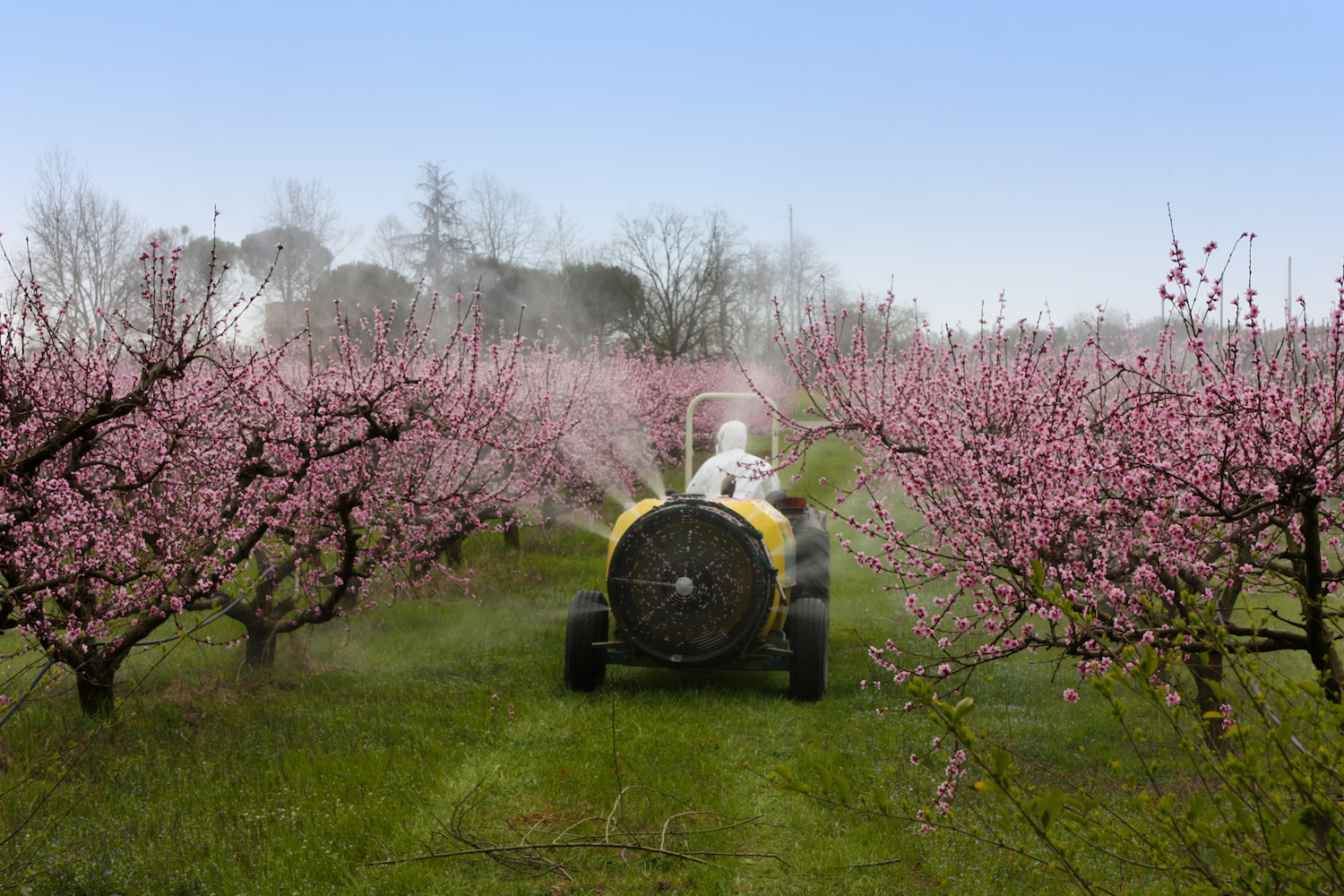 Improving the safety, efficiency and traceability of crop production is a high priority for Croptracker. This is why we built the Spray and Chemical inventory modules in our farm management enterprise resource planning (ERP) system. With these important modules you will be able to optimize farm operations, while keeping everyone safe.
---
Benefits
of
Croptracker's
Spray
module
Easy to use & available in English and Spanish
Have the documentation to organize your spray practices
Reduce your traditional paper trail; fit it nicely and securely in your own devices
Easily retrieve records to show compliance to government regulations and audits
Use your spray history to inform your plans. Keep records of what worked and what didn't after each spray
Schedule future sprays, save time, money and make everything streamlined
Documentation is critical when working with regulated activities such as spray. By using our spray module, all your records are stored securely in Croptracker. Our spray reports are quick and easy to access so you can provide documents for any customers or government regulators that come your way. Audits become a breeze instead of a chore that takes up your precious time and money.
Croptracker maintains an up-to-date inventory of your chemicals automatically. You can analyze chemical usage and costs over time in order to optimize your spray habits, saving money and reducing headaches in the process. Our app will also calculate the ratios for the spray that traditionally is calculated by hand. Leave the math to us, all you have is give us the raw information and we will give you the tank mixture calculation, the tank size required and the costs involved. Croptracker users can also create Spray Plans in advance. Spray Plans are a great way for growers to plan out and visualize their upcoming season's crop treatments. When inputting a spray plan into Croptracker, users can select from a list of safety equipment to use. Your workers can generate work orders displaying safety information in one click enabling communication of safety information to be done easily.
To help reduce the risk of returning to your orchard too early, Croptracker automatically calculates safe re-entry times based on your specific spray application. The system will send e-mail alerts to let you and your employees know when it is safe for you and your employees to resume work in specific fields and orchards. If you also have our Harvest module, your workers will be warned if they attempt to harvest before it is acceptable based on spray requirements. These features provide the piece of mind, knowing that everything related to your spray practices will go off without a hitch.
Croptracker is proud to have this module to allow you to save time before, during and after spraying so that you can focus on what matters most, staying safe, protecting your crops, saving time and saving money.
---
Croptracker develops agrotech solutions for industry leaders. Situated footsteps away from the beautiful and rural region of Eastern Ontario, Canada, our mission is to make crop production safer, more efficient, and more profitable. Designed in partnership with fresh market producers and distributors, every tool we create is based on direct industry feedback. Croptracker's award-winning farm software optimizes recordkeeping, labor tracking, production and cost management. Our integrative Harvest Quality Vision technology offers instant empirical analysis of crop samples exactly when you need it. Optimize your harvest season with Croptracker's customizable solutions. To get started with Croptracker's spray module, contact us for a quote. Book a demo to learn more and get Croptracker to help streamline your operations.