Last week we took a look at computer vision; what it is, how it works, and some of the applications for computer vision in agtech. This week we'll go over some further applications for machine vision technology in autonomous vehicles, drone and UAV monitoring and mapping, and quality assurance.
What
is
Computer
Vision?
In case you missed last week's article, computer vision or machine vision typically refers to the use of machine learning or deep learning algorithms in image processing to allow a machine to "see" and identify objects around it. Different computer vision technologies may use a variety of camera types to act as the machine's "eyes" depending on the imaging requirements.
Autonomous
Vehicles
and
Machine
Vision
While fully autonomous vehicles are still a work in progress, a variety of semi-autonomous vehicles already see widespread commercial use in agriculture in the form of GPS guided tractors, and AI assisted driving.
UAV
Monitoring
with
Machine
Vision
Agricultural drone use has become increasingly common over the last several years , and drones equipped with machine vision technology can give growers a big picture view of the health of their crops. Moreover, machine vision technology can "see" and quantify information that the human eye can't.
Agricultural drones can be equipped with a variety of different sensors and cameras, but all have the same goal of measuring vegetation indices more efficiently than a human on the ground. Vegetation indices are quantitative measures that indicate the health of vegetation based on spectral (light and color) information. Perhaps the best known is the Normalized Difference Vegetation Index. Sometimes described as a "green-ness" and "leafy-ness" index, NDVI calculation uses near infrared waves to determine the coverage and health of vegetation scanned.
Thermal cameras, or thermal infrared cameras, are often used in drone-surveying. Measuring the surface temperature of objects below, a thermal camera equipped drone can create an accurate map of the land surveyed. Thermal infrared (TIR) sensors are popular in nursery management, as subtle changes in temperature can have long term implications for the viability of a seedling. Thermal drone use for irrigation planning is another common application. Studies show that TIR spectrum sensors are extremely effective at measuring water stress in crops - plants experiencing water stress begin to heat up as their pores close and they stop giving off water vapour.
QA
and
Grading
with
Machine
Vision
As we mentioned last week, quality assurance and fruit grading is another application of computer vision that requires a high level of detail in order to match the effectiveness of a traditional human operator. Beyond (relatively) simple object detection, quality assurance and grading machines need to be able to identify fruits and vegetables, measure their size and colour, identify defects and diseases, and classify them for sorting. Intelligent sorting algorithms use deep learning to identify and classify fruit, and to spot defects or discrepancies in quality.
These are just a few examples of how computer vision is reshaping the agtech world, and as research continues we're sure to see even more unbelievable innovations over the next few years. To find out more about Croptracker's own computer vision system, check out Harvest Quality Vision, or read more about it in our blog on our public beta.
---
Interested in learning more about Croptracker? Learn more about our Farm Management Software, or book a demonstration to schedule a meeting with our product experts.
And as always, if you're ever stuck, never hesitate to e-mail us at support@croptracker.com or Live Chat with us by clicking the green speech bubble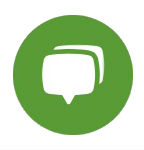 in your bottom right-hand corner. We're always happy to help you make the most of Croptracker to make your farm more efficient, safer, and more profitable!