In planning for 2020, Croptracker has made a wish list of the top agriculture conferences and trade shows we would like to go to. We thought you might like to see this list too. These 10 events span a wide range of agricultural markets and industries from around the world, so chances are you will find an event for you. This list is in chronological order.
Are you planning on attending any of these events? Let us know on facebook, twitter, or by email at info@croptracker.com
---
Interested in learning more about Croptracker? Learn more about our Farm Management Software, or book a demonstration to schedule a meeting with our product experts. Or if you liked this article, subscribe to our monthly newsletter!
And as always, if you're ever stuck, never hesitate to e-mail us at support@croptracker.comor Live Chat with us by clicking the green speech bubble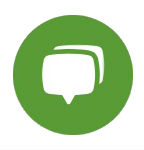 in your bottom right-hand corner. We're always happy to help, so Croptracker can make your farm more efficient, safer, and more profitable!