A Cornell University study that researchers began in 1997 has finally reached maturity - and it has a lot to say about how planting densities and tree shapes affect apple orchard yield and performance.
Researchers led by the study's designer Terence L. Robinson planted Gala, Fuji, Empire, and McIntosh apples in 1997 at the New York State Agricultural Experiment Station located near Geneva, NY. 20 years later, Cornell's Jaume Lordan Sanahuja led a report updating the results of the study and focusing on the long-term effects of tree density and tree shape on apple orchard performance.
Sanahuja et. al's findings suggest that there is no universal optimum planting density, rather that it varies for each variety. "The higher the density the better is not true for all the varieties," Lordan Sanahuja says. The study found that Fuji and Gala apples performed better in high-density plantings than low-density plantings. Empire and McIntosh, however, were better suited to low-density plantings. When it comes to these and other similarly low-density-preferable varieties, Lordan Sanahuja notes that "it is possible that very high-density systems would only have potential when orchard lifespan is short or when fruit prices are very high during the early years of an orchard life."
The study also analyzed the effect of tree shape on orchard performance, and suggests that conic tree shapes come out on top. "The conic (cone-shaped) tree shapes did better than V shapes in general," says Lordan Sanahuja. While V tree shapes had more light interception, conic shapes appeared to researchers to be notably more efficient at converting that energy into apples.
Lordan Sanahuja says long-term studies like this one are unique in today's "fast-paced world". "The need in research to get a high number of publications, make this kind of study, which requires long-time assessments and a lot of input, to not be very common and attractive."
---
With Croptracker, growers can track the trend of your harvest outputs over time to assess the impact of their planting density and pruning decisions. Need a refresher on any of Croptracker's features? Head over to our Knowledge Base, where you'll find step-by-step tutorials as well as common troubleshooting tips and more. And as always, if you're ever stuck, never hesitate to e-mail us at support@croptracker.com or Live Chat with us by clicking the green speech bubble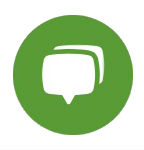 in your bottom right-hand corner. We're always happy to help you let Croptracker make your farm become more efficient, safe, and profitable!