When working relies on being out in the elements, the tools you need to get the job done should withstand these conditions within reasonable use. Agricultural production is certainly not without its dirt and damp, so when it comes to something like a smartphone, what might be a good purchase? We've highlighted some currently available phones and cases of note that aim to pass the test of your day to day needs.
Qualifying
a
device
as
"Rugged"
What constitutes something being considered 'rugged'? It can depend on the product. There are different resilience rating standards that have originated from military research and development or organizations like the International Electrotechnical Commission, that measure the capacity of a product (or type of material) to withstand a certain amount of impact, dust, water contact, or water submersion. Each rating standard functions on its own scale, with its quantification of how resilient a product or material is.This allows for specificity, which is great, but can create market confusion when wondering if a device will hold up to rough work conditions. One of the most popular rating certifications is the IP (Ingress Protection) rating (produced by the IEC) and determines the dust and freshwater resistance level of devices.
Phones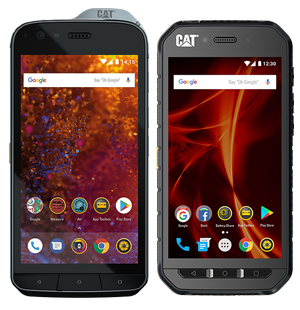 Cat's
S61
and
S41
smartphones
Bullitt's line of Cat rugged phones are a prominent market option for those looking for something readily able to handle rough conditions and be effectively cleaned of your sins when the job is done. [pics of the S61 + S41 side by side, perhaps]Considered its flagship offering, the S61 is stacked with unique tool features like its integrated thermal camera (introduced initially by Cat in its 2016 S60 model – the first of its kind in a phone device), as well as laser-based metering and air quality sensor tools. These features won't entirely replace its standalone tool equivalents when high accuracy is crucial, but having the option to do a quick check of temperature or air quality without access to anything else, the S61's got you covered.
It's not a tiny device, with Mashable's reviewer describing it as "unapologetically big and thick", with more physical buttons than is typical of today's average consumer phone. Its IP68 and IP69K rating is the highest level of protection available, with the S61 able to withstand freshwater submersion up to three metres for 60 minutes. Its temperature tolerance is also extremely liberal, with tolerance between -25 and 55 degrees C, allowing for safe use in outdoor work in all seasons. One drawback tester's observation was that exposure to wet conditions can temporarily hamper its speaker sound quality –though once dry it will return to its normal capacity.
The Cat S41 has fewer frills and a lower price point, but it still brings a comparable durability. A major highlight is its battery life, offering 44 days of standby time on a 3G network, and just under 40 hours of talk time. Its generous 5,000mAh power capacity offers the option to share its battery with other devices, of which is nearly double the capacity of Apple's iPhone X.
---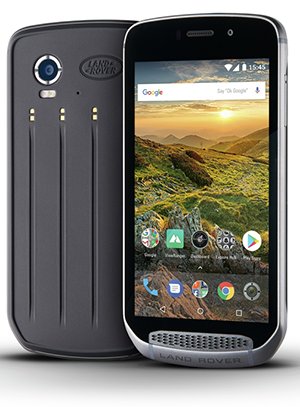 Land
Rover
Explore
British brand Land Rover has a rugged phone line in the game, with its Land Rover Explore being one of its current offerings. The Explore blends more typical smartphone design with rugged components. Its touchscreen, like the Cat devices, can function in wet conditions –and it's water- and dustproof rating of IP68 also compares to the C41's water resilience. Its standout feature? ViewRanger, a subscription-based GPS app that provides access to 50,000:1 UK ordinance survey maps. Specific? Yes. Not overly related to work? Correct. But its price is moderate and its specs are comparably decent to pricier options, so UK residents may opt for this over others due to the extra outdoorsy perks.
---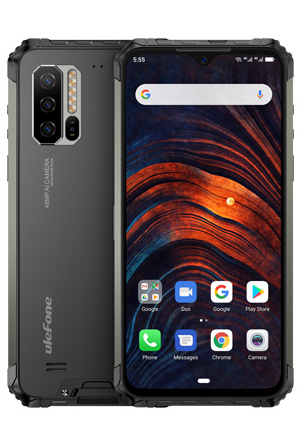 Ulefone
Armor
7
A slightly lower cost rugged option comes from Ulefone, with its Armor 7 phone. Featuring the same IP ratings as the former listings, some standout features include its shock resistant composite material back cover, powerful Helio P90 processor, and 6.3-inch screen with 19.5:9 aspect radio. The Armor 7's battery capacity is solid with up to 25 hours of talk time, and is equipped with Qi 10W wireless charging.
---
Rugged
cases
for
iPhone
and
Android
devices
If you have your heart set on keeping a device you already have, or you've chosen a new phone that will need a heavy duty case for your daily activities – there are now many solid options available. Keep in mind, however, that a rugged case does not hold up to the same intense conditions as a rugged device in every manner – particularly water submersion. But, if your main concern is damage from drops and the occasional, casual spill, cases are a great mitigation.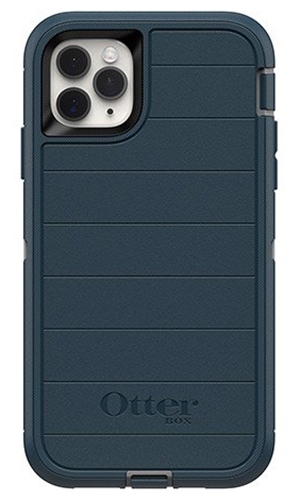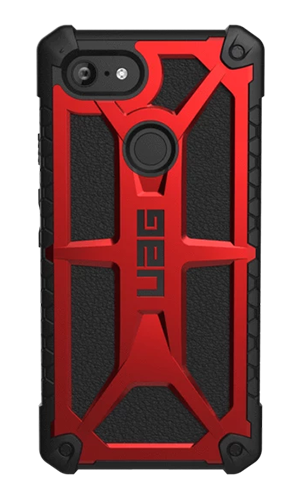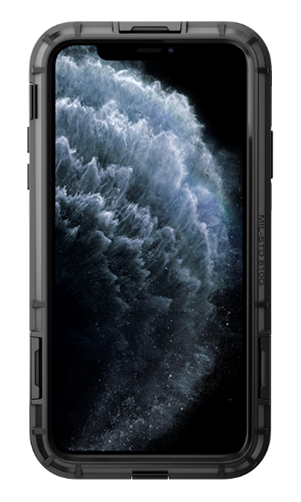 Otterbox's
Defender
Series
Pro
Otterbox's Defender Series Pro offers a modest range of colours and versions, compatible with both iPhone and some Android devices like the Galaxy 8.
Heavily tested for drop protection, the Defender Series Pro consists of a durable synthetic rubber slipcover, surrounded by a polycarbonate shell with antimicrobial technology. Older versions feature a built-in screen protector, but current offerings do not, so adding a protector is advised.
Urban
Armor
Gear's
Monarch
Series
The Monarch Series from Urban Armor features five-layer construction that meets military standards for drop, shock and impact protection.
Its flashier, industrial look is available in a range of colours and is compatible with a variety of smartphone models.
Pelican
The Pelican brand is known primarily for its larger storage cases, designed for military use and applicable to a range of industries with sensitive gear like audio and video equipment. The Shield for iPhone 11 Pro Max is just one of their tough phone case products, featuring Kevlar, polycarbonate and thermoplastic elastomers.
Its shock absorption from drops has been put to the test by tech product reviewers over at CNET, surviving its official "Drop Test" of 2019. Pelican's products come with a generous replacement policy as well, meaning this case is sure to last the life of your phone.
---
Mobile access to your farm management data allows entry and review of critical recordkeeping to happen wherever you are, in real time. With versions available for iOS and Android users, Croptracker's cloud-based records let you lose the spreadsheet and reduce data entry tedium for important information tracking like production practices, sprays, and harvests, and labour.
---
Interested in learning more about Croptracker? Learn more about our Farm Management Software, or book a demonstration to schedule a meeting with our product experts.
And as always, if you're ever stuck, never hesitate to e-mail us at support@croptracker.com or Live Chat with us by clicking the green speech bubble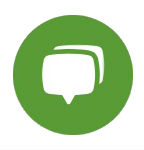 in your bottom right-hand corner. We're always happy to help you make the most of Croptracker to make your farm more efficient, safer, and more profitable!