Recent foodborne illness outbreaks traced to tainted irrigation water have left the global horticulture industry reeling. In regions where growers subject their farms to voluntary safety checks, cases have sadly still arose where pathogens have contaminated food and causing high-profile health scares.
Some food safety researchers suggest that the common monthly testing schedule required by voluntary safety programs only minimize, not eliminate, risks. They also point out that pathogens from livestock and other animals' waste can travel by wind and other means.
When noble efforts at voluntary testing fail to catch pathogens, some say that the need for federal testing regulations is highlighted. Some consumer groups call for more stringent federal regulations to be enacted sooner than those outlined in a plan by the current federal administration. However, grower advocacy groups point out that while tainted produce as a result of contaminated water is unacceptable, the rules drafted in previous iterations by previous administrations are also unacceptable as they threaten to shut down small farms that can't afford testing. "It's a terrible situation," says one spokesperson. "The solution could have a lot of casualties."
Some call for the need for more granular thinking in testing plans, too, rather than blanket solutions affecting all produce growers. Growers of some commodities are concerned by testing costs, especially when their commodity has never been linked to any outbreaks.
Recent outbreaks havew underscored the need for a re-examination of how the industry conducts irrigation safety tests. It looks as though there may be a long road ahead in terms of drafting new regulations, but many hope it will end in solutions that keep both consumers safe and farms thriving.
---
Need a refresher on any of Croptracker's features? Head over to our Knowledge Base, where you'll find step-by-step tutorials as well as common troubleshooting tips and more. And as always, if you're ever stuck, never hesitate to e-mail us at support@croptracker.com or Live Chat with us by clicking the green speech bubble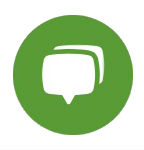 in your bottom right-hand corner. We're always happy to help you let Croptracker make your farm become more efficient, safe, and profitable!