Food loss leaches $31B out of the Canadian food industry alone every year and constitutes a huge global sustainability problem. In the fruit and vegetable industry, between 20-40% of fruit and vegetables gets rejected for cosmetic reasons.
Today we look at how growers use a variety of means - from operations management, to software, to NASA technology - to reduce food loss and make the most of their lower-grade produce.
PROBLEM
REVENTION
Improving Post-Harvest Management: Croptracker clients with numerous storage rooms use the app's Automatic Storage Assistant to keep track of every container that enters their facility. The Assistant is instantly able to determine optimal storage-filling procedures based on the current facility contents, and allows growers to record stored product details like grade, quality, quantity, and location. With the ability to track containers through every single storage stall, aisle, row, and rack, growers protect against container loss, are able to prioritize packing processes, and ensure products leave for shipment easier and quicker. To further protect against slip-ups, growers can also run an Aged Product Report to make sure there isn't any neglected produce aging in their storage.
Reducing Produce Handling: Every time a product is handled, it runs the risk of damage. By introducing mechanization into their sorting and packing processes, growers reduce produce handling and improve quality.

Implementing Food Safety Programs: By introducing a food safety program like CanadaGAP® (for which Croptracker can prepare all necessary reports), growers opens up more and bigger market opportunities and reduce losses on the what would otherwise have been surpluses.
Improving Accuracy of Fruit Tree Chemical Thinning: Thinning too much means underutilized trees, but thinning too little can invite pests and sunburn damage and result in too-small fruit.
PROBLEM
SOLVING
"Ugly" is in the Eye of the Beholder: What about when product quality dips below retailer standards? "Ugly fruit programs", like those Loblaw's, are a win-win-win situation - growers get to sell their more unsightly produce, and retailers and customers profit from the savings.
Good Deeds: Many growers are now providing food drives and schools with their smaller or cosmetically-challenged yet delicious produce. For example, the Norfolk Fruit Growers Association, who we are proud to have as one of our partner associations, team up with FoodShare to supply school breakfast programs with affordable, nutritious snacks. "We move a lot of smaller fruit through FoodShare that would normally go into juice. It's the type of apple that suits children, who don't need a big apple, but gives us an outlet with more of a return to the grower," Tom O'Neill, General Manager of the Norfolk Fruit Growers Association says. "And we're creating a future consumer. If we get kids eating apples young, maybe they'll eat them the rest of their lives."
When Life Gives You "Ugly" Lemons… Make Space Food?: Canning and juicing will always be great ways for growers to profit off their unseemly fruit. However, growers are now taking advantage of growing health food demand (read more about up-and-coming trends affecting the horticulture industry in our recent blog post here) by experimenting with novel value-added processes. For example, growers in Australia are working with Freeze Dry Industries, which uses processes with roots in NASA space food technology to create the increasingly popular freeze-dried fruit snacks.
---
Preventing food loss mitigates hunger, saves the planet, and improves grower's bottom line. Thanks to the practices discussed above, more and more produce is making it from "farm to fork".
Want to learn how Croptracker can help you implement better post-harvest management? Write us at support@croptracker.com or click the green chat bubble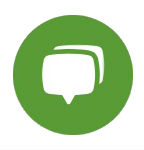 in the bottom right of your screen!