How can the agricultural sector successfully incorporate sustainable, green practices? As the clock ticks on widely known climate change 'deadlines', the day to day realities involved in executing efficient, profitable food production continue. Regardless, the need for a huge shift in reducing industry waste is critical to addressing environmental limitations. Improving packaging throughout the supply chain means reducing single-use plastics, developing viable biodegradable and recyclable alternatives from sustainable sources, and limiting the amount of packaging materials required to safely transport produce and food products from farm to table.
Here's a quick round-up of the recent sustainable packaging innovations and strategies:
1.
Green
Cell
Foam
2.
Temperpack's
paper
option
3.
Mycelium
grow
material
4.
Xtend
Iceless
Packaging
5.
Loop's
refillable
container
system
6.
Dual
use
packaging:
for
long
distance
transport,
retail
display
7.
Melt-away
options
with
ethylene-based
polymers
8.
Milk
protein
based
film
9.
Improving
designs
with
existing
materials
10.
In
development:
Shrilk
bioplastic
Whatever the future of packaging is going to be on your farm, the needs to balance costs, usability and the environment will always be a challenge. The need to understand where you can save time and money in packaging is essential. Tools like Croptracker's expense and packing material inventory manager can help make the move to greener packing solutions simpler. Find out more about how Croptracker could fit into your business by requesting a demo.
---
Interested in learning more about Croptracker? Learn more about our Farm Management Software, or book a demonstration to schedule a meeting with our product experts.
And as always, if you're ever stuck, never hesitate to e-mail us at support@croptracker.com or Live Chat with us by clicking the green speech bubble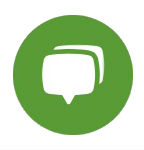 in your bottom right-hand corner. We're always happy to help you make the most of Croptracker to make your farm more efficient, safer, and more profitable!