One of Croptracker's chief goals is improving safety in the produce industry, not only for consumers but for the growers and farm workers who feed them. The global agriculture industry's injury and illness rates are some of the highest in the world, so improving the way our software facilitates worker safety is a priority we're dedicated to pursuing.
Pesticide exposures cause farm workers more chemical-related injuries and illnesses than any other workforce nationwide. According to the US Environmental Protection Agency (EPA), at least 20,000 farm workers are poisoned by pesticides each year.
Needless to say, safety equipment is a worker's first line of defense against the dangerous health effects of pesticides. When inputting a spray plan, users can select from a list of safety equipment to assign to be worn or used by the applicator. Users can generate work orders displaying this safety information in one click. The work order includes a signature box which the applicator can then sign to confirm they have been made aware of and followed the safety protocol.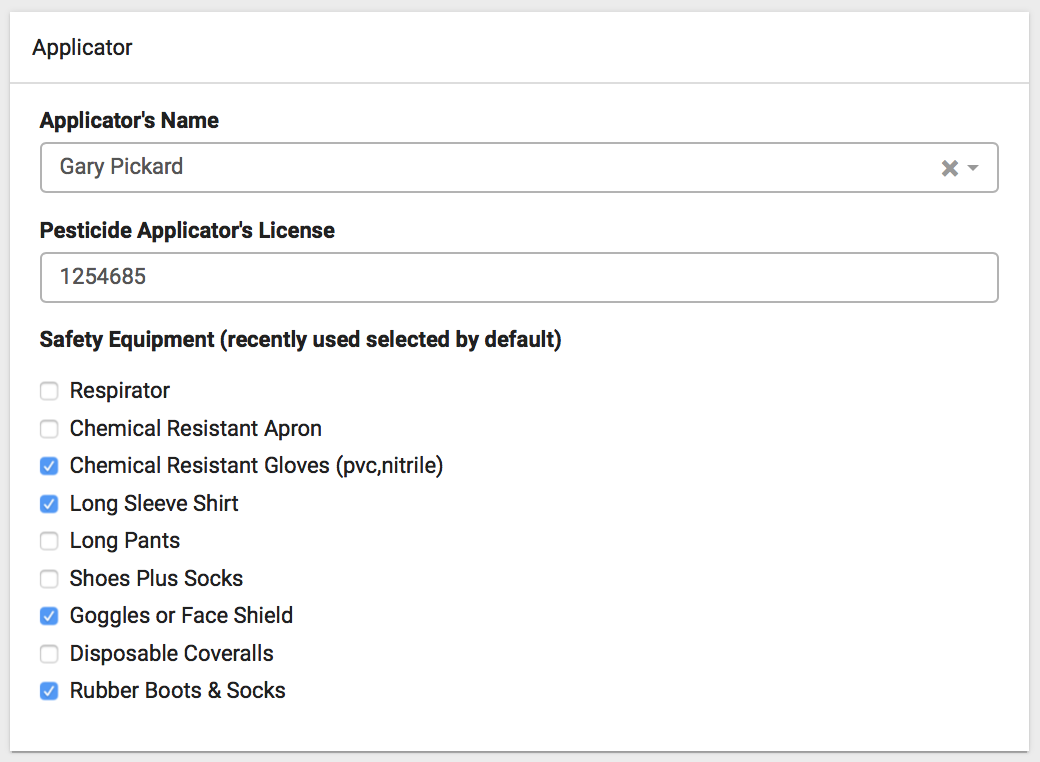 It's important to note that of acute pesticide posioning cases, 67% were doing routine farm work and not conducting pesticide applications. Contact with pesticide residues associated with early re-entry into pesticide treated areas is found to be one of the most common exposure mechanisms.
To help mitigate the threat of early re-entry, Croptracker automatically calculates safe re-entry times for each inputted chemical application based on the specific chemical type's product label. It can then send e-mail alerts to users when the pre-harvest interval (PHI, also known as "waiting period") has passed, and also warns users if they attempt to input a harvest entry in an area that is still unsafe to enter.

Furthermore, about 100 farm workers suffer a lost-work-time injury unrelated to pesticide exposure every day. 50% of these injuries are classified as sprains or strains. Croptracker tracks production practices, so users can access what a worker was doing and where at any given time. This knowledge helps ensure that in the unfortunate event a worker is injured or presenting symptoms, they can get the appropriate care they need based on the activity that precipitated the injury.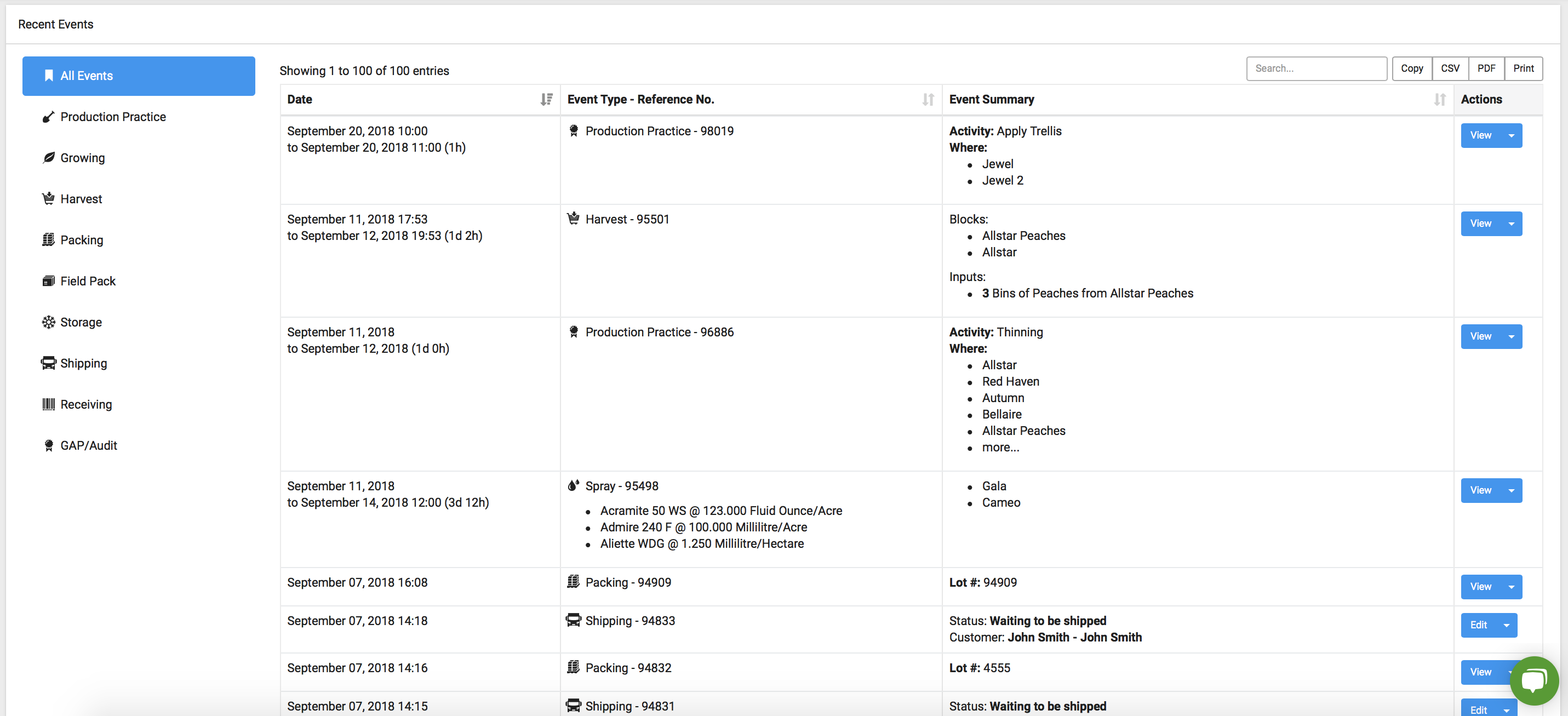 In an industry that sees more injuries and illnesses than almost any other, worker safety is everyone's priority. At Croptracker we strive to do our part to help the horticulture industry grow safer.
---
Need a refresher on any of Croptracker's features? Head over to our Knowledge Base, where you'll find step-by-step tutorials as well as common troubleshooting tips and more. And as always, if you're ever stuck, never hesitate to e-mail us at support@croptracker.com or Live Chat with us by clicking the green speech bubble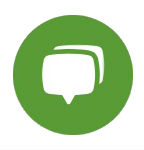 in your bottom right-hand corner. We're always happy to help you let Croptracker make your farm become more efficient, safe, and profitable!