Croptracker is always growing: let's take a look at some of our new features this month.
This month at Croptracker we've been working hard to make our customers' dreams for the software a reality. We've been fixing bugs and adding some new features that are most commonly requested by growers. Let's take a look at some of the new updates!
Build
970
-
Wed,
16
Oct,
12:11
PM
New
Feature(s)
FT-6352 - Flutter Error reporting




Adds error reporting for mobile app.

FT-7278 - Dashboard Icons




Updates dashboard icons.
Bug(s)
FT-6750 - Not allowed to start service: app is in background

Flutter




Fixed.

FT-7255 - Packing Output Add Inventory Modal Breaks If Block Name Has Apostrophe

Packing




Fixed bug where you couldn't add input to a packing output if an inventory's block name in the packing event contains an apostrophe
Build
974
-
Thu,
24
Oct,
11:21
AM
New
Feature(s)
TSD-4123 - Updates Global GAP Spray Report

Spray

Added production site and management area to Global GAP Spray Report.
Build
975
-
Mon,
28
Oct,
08:21
AM
New
Feature(s)
TSD-4122 - Generic Spray Report - view RPIN/Block on this report




Adds more information to the generic spray report
Bug(s)
FT-7214 - Connecticut and Knouse reports using wrong permissions

Spray




Fixed.
Build
976
-
Mon,
28
Oct,
03:56
PM
Bug(s)
FT-7340 - Search farm nodes performance




Fixed. Improves speed and performance on a variety of reports.
Build
982
-
Mon,
11
Nov,
11:35
AM
Bug(s)
FT-7385 - Delete harvest event on dashboard - 500 instead of error message

Traceability




Improves traceability features for deleted events.
And that's it for this month's new features! Got a feature or update you'd like to see added to Croptracker? Feel free to submit a request anytime through the Croptracker service desk.
---
Interested in learning more about any other Croptracker features? Head over to our Knowledge Base, where you'll find step-by-step tutorials as well as common troubleshooting tips and more. And as always, if you're ever stuck, never hesitate to e-mail us at support@croptracker.com or Live Chat with us by clicking the green speech bubble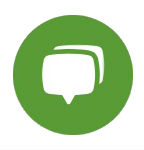 in your bottom right-hand corner. We're always happy to help you let Croptracker make your farm become more efficient, safe, and profitable!