Long days outside mean you're going to have to charge up one way or another. Having a weather resistant power source for your work in the field is key to ensuring your data tracking and communications are uninterrupted. We've highlighted some currently available portable batteries and power banks of note that aim to pass the test of your day to day needs.
Defining
'rugged'
Rugged classifications originate from military research and development or organizations like the International Electrotechnical Commission, measuring the capacity of a product (or type of material) to withstand a certain amount of impact, dust, water contact, or water submersion. Each rating standard functions on its own scale, with its quantification of how resilient a product or material is.This allows for specificity, which is great, but can create market confusion when wondering if a device will hold up to rough work conditions. One of the most popular rating certifications is the IP (Ingress Protection) rating (produced by the IEC) and determines the dust and freshwater resistance level of devices. When reading an IP Code, each number in its particular order reflects the quantifiable level of resilience you can expect from the product.
Fospower's
PowerActive
10200mAh
[IP67
Certified]
Rugged
USB
Power
Bank
The PowerActive 10200mAh Rugged USB Power Bank by Fospower is a suitable portable charger for your gadgets that might need an energy boost on the go. The power bank has built-in short-circuit, over-charge, and overheat protection. The portable charger is equipped with an LED flashlight feature, compass, and carabiner, and is designed with contrasting orange and black casing. Its IP67 certification offers dust and water resistance for up to 1 metre for 30 minutes under water.
Price: $49.99 USD
Goal
Zero
Venture
30
Recharger
Goal Zero's Venture 30 is aimed at campers, so the battery's exterior is built to handle impact as well as a soaker. It's able to charge two devices at once with ease, and holds enough power to cover off 2-3 smartphone boosts with its capacity. Along with holding an IPX6 rating, you can pick up a compatible solar panel power bank to harness the sun instead of an AC adapter, meaning you can stay away from an electrical source even longer.

Price: $99.95 USD
BioLite
Charge
10
This sleek and compact power bank from BioLite offers a quick charge for a low cost. Also sporting an IPX6 weather resistant rating, The BioLite Charge 10 silicone gasket protects from spills or rain. Light and aesthetically pleasing, reviews express satisfaction with timely charge time and adequate capacity for the price. Need something that holds a bigger charge? Check out the Charge 20 for another 20 dollars.
Price: $29.95 CAD
Blue
Smart
IP67
Charger
If you have an outdoor workstation or vehicle setup, there are weather resistant, corded options for power like the Blue Smart IP67 Waterproof Charger. Featuring Bluetooth functionality for easy status checks on charge, all settings can be configured with its accompanied VictronConnect app.

The Blue Smart IP67 Charger Waterproof has a seven-step charging algorithm to get the best performance out of your battery. It has the ability to recharge a device with a battery that has been too drained to be revived by a standard charger. It will attempt to recharge a deeply-discharged battery by force-feeding it with a low current. Normal charging will then be resumed as soon as there is sufficient voltage across the battery terminals.
Price: $260 CAD
Mobisun's
Waterproof
Outdoor
Power
Bank,
20000
mAh
Complete with another wildly creative name, Mobisun's Waterproof Outdoor Power Bank has a large enough capacity to charge up a smartphone up to seven times before needing its own refresh. Its USB outputs deliver twice the amount of energy than that of standard computer ports, and through smart technology the power bank can recognize a connected device and generate the highest loading speed that it can accept. With its IP67 rating offering protection from dust, dirt, shock and water, you can take this battery anywhere you need to get tough stuff done.
Price: $185 CAD
Ensuring your tools are always available to you on the job, no matter how far from an outlet you are, is the key to not missing a beat with the data management side of growing. The importance of a reliable charging source means you're free to stay in the field longer and be confident you can record what you need, when you need.
For more information on easily recording data in the field, book a personalized Croptracker demo using the link below!
---
Interested in learning more about Croptracker? Learn more about our Farm Management Software, or book a demonstration to schedule a meeting with our product experts.
And as always, if you're ever stuck, never hesitate to e-mail us at support@croptracker.com or Live Chat with us by clicking the green speech bubble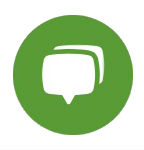 in your bottom right-hand corner. We're always happy to help you make the most of Croptracker to make your farm more efficient, safer, and more profitable!