Organic farming must adhere to the regulations and standards in your region as well as where your produce may be exported. Oftentimes organic standards will consist of production practice standards and permitted substances lists, and applicants must adhere to these standards for three years before selling their produce as "organic". Organic record keeping must be maintained to prove no prohibited substances were used on the land or crops; production plans or organic system plans also required by certification bodies can include input documentation, seed sources, a five-year history, harvest records, and more. Where do these guidelines stem from, and how does it look in practice?
International
Organic
Organizations
There are several major international organizations focused on organic agriculture research, defining policy and regulation guidelines, and evaluating the validity of organic labels that appear on products throughout the world. The International Federation of Organic Agriculture Movement (IFOAM) has been an organization since the early 1970s, featuring members in over 100 countries and territories, with a mission to bring true sustainability to agriculture through policy composition, guidelines defining organic production, training, and advocacy. It asserts that four principles are the roots from which organic agriculture grows and develops: health, ecology, fairness, and care. These principles are interconnected, and are intended to inspire action through ethics.
Since 2010, IFOAM has maintained the Organic Guarantee System (OGS); this draws the line between what is organic and what is not. From here, the determination of whether a farm is certifiably organic defers to regional bodies and governments. Offering services for operators across the organic sector, its guides provide frameworks for organic standards approval and accreditation, aiming to ensure fair and orderly trade of organic products.
Croptracker
Featured
Profile:
David
Luijendijk
of
Kwekerij
Eko-Logisch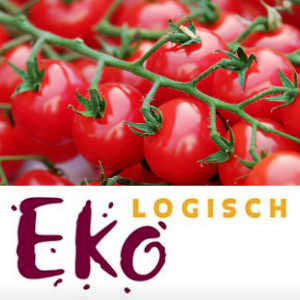 Located in the west of Holland between Schiphol and Leiden, EKO-LOGISCH Nursery is an organically certified farm that also adheres to biodynamic principles and standards. The coining of the term "organic" has its roots in biodynamic thought. The holistic view of the farm as one organism sets the biodynamic framework apart from other organic standards, with its expressed aim being to use agriculture as an environmentally regenerative practice, as opposed to mitigating the extractive quality of commercial production. Grower and operator David Luijendijk explained that "as [this type of] farmer, we see everything as a being that has its own way of development". Every plant and animal has a value to contribute to the other, resulting in stronger soil, increased carbon capture, and no reliance on synthetic inputs.
EKO-LOGISCH grows a variety of crops as opposed to monocropping, to sell both locally and as exports, with produce such as tomatoes, chard, pumpkin, paksoy, celery, and purple potatoes. Crop rotation occurs more frequently than organic agriculture typically does as a means of promoting balanced soil nutrients, and the two chickens residing on the property keep the land's mole cricket population in line. "We started with wanting to be climate positive: we store more carbon, nitrogen, and produce more electricity than we need," David explained. "And I hope to send a positive message that it's not hard to change the way we consume."
Aligning
with
Organic
Standards
Maintaining regulatory good standing is two-fold for David's farm, where they adhere to both the Netherlands' federal level organic standards, as well as that of peer-evaluated biodynamic demeter standards. Demeter standards were accepted in the US in 1985, as a higher standard of organic requirements with stricter rules and greater emphasis on a whole farm approach.
In respects to EU organic standards, EKO-LOGISCH is checked once annually, either by Skal Biocontrole (the Netherlands' Control Authority for inspection and certification of organic companies) or the EU Control Union. Since "organic" is a legally protected term in the EU, the entire Dutch organic chain is monitored on behalf of the Dutch Ministry of Economic Affairs, through both scheduled and unannounced checks. The governmental inspection usually happens around October, and so to date the global COVID-19 pandemic has not interfered with in person visits. For compliance with Demeter rules, testing, screening and inspection is facilitated by other farmers in the broader region, between November and February. A group of five companies visit one farm per month to discuss, check, advise and learn from one another on how to best practice biodynamic farming.
2021
Updates
to
EU
Organics
Legislation
The European Commission has announced that an overhaul of the current organics regulations for the European Union will be enacted at the beginning of next year, to reflect the changing nature of this sector. This new policy has been formed based on consultations with stakeholders and the general public held between 2012 and 2013. The adjustments are intended to ensure fair competition for farmers while preventing fraudulence. Some of the highlighted changes include enforcement of the same rules for producers in third countries, as what EU producers must follow; a wider list of products included under organics rules, simplified certification for small farms, and a more uniform approach to pesticide contamination prevention.
For David, he's not concerned that any of the changes to organics legislation will pose a challenge to his operation, since he also follows demeter rules that are more stringent. He feels that they are hard needed changes, particularly since the current legislation can price out small farms on certification. "There will be less debate as to whether you can call your production 'organic', and so more companies will be able to get certifications than prior to the changes. In particular, the phasing out of exemptions for production in demarcated beds in greenhouses will level the playing field for all organic farms, which I think is great."
---
Interested in learning more about Croptracker? Learn more about our Farm Management Software, or book a demonstration to schedule a meeting with our product experts.
And as always, if you're ever stuck, never hesitate to e-mail us at support@croptracker.com or Live Chat with us by clicking the green speech bubble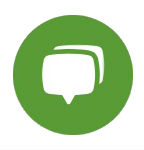 in your bottom right-hand corner. We're always happy to help you make the most of Croptracker to make your farm more efficient, safer, and more profitable!