Like every industry this year, the conference event sector has had to embrace an elaborate change of plans required to accommodate the safety risks associated with COVID-19. Depending on the particular timing and logistics, agtech and grower conferences originally scheduled for 2020 were cancelled or reworked to online livestreams.
This upcoming year's conference schedule is sprinkled with "stay tuned!" tentative dates that will likely be held virtually, where others are skipping a plan for 2021 altogether with the aim of resuming in-person programming in 2022. The upside to virtual conferences? You can engage in sessions that you may not have been able to access from your area in a more typical year. Mark your calendars: here's a quick round-up of what's planned to date.
All info was up to date as of November 4, 2020.
For
Growers
Southeast Regional Fruit and Vegetable Conference
Based out of Georgia, USA
January 5-7, 2021
Virtual
The Southeast Regional Fruit and Vegetable Conference unites growers, vendors and suppliers, and is one of the largest educational conferences and tradeshow in the southeastern US. The schedule for this year will include education sessions available for any commodity in the specialty crop industry. Exhibitors will have "power hours" each afternoon, but their virtual booths will be accessible for viewing from January 5 through all of April. Registration is now open.
Wisconsin Apple Growers Association
Based out of Wisconsin, USA
January 24-26, 2021
To be determined
No explicit details for this year yet, but this three-day conference event typically provides educational programming for growers of fresh produce including apples, berries, grapes and vegetables; agri-tourism and winery operators as well as farmers market vendors and managers.
Wisconsin Fresh Fruit and Vegetable Conference
Based out of Wisconsin, USA
January 25, 2021
Virtual
Hear from fruit crop researchers, record-achieving pumpkin growers, plant disease specialists and more at this Wisconsin-focused, one day online conference. Exhibitors still welcome to register.
"Sweet & Sour: The Business of Growing Great Fruit" - Nova Scotia Fruit Growers Association
Based out of Nova Scotia, Canada
January 27, 2021
Virtual
The Nova Scotia Fruit Growers has committed to an all-online convention for this January, featuring use of a platform that enables a 3D tradeshow experience, networking "lounges", and info sessions. Details are still developing.
Great Plains Growers Conference
Based out of Missouri, USA
February 12-13, 2021
Virtual
The Great Plains Growers Conference is organized by Extension professionals from American universities like the University of Missouri, Iowa State, Kansas State, Nebraska, and Lincoln. Its virtual edition this year will be welcoming to growers throughout the US, offering educational sessions and a trade show drop-in schedule running concurrently.
International Fruit Tree Association's 64th Annual Conference
Based out of Washington, USA
February 22-24, 2021
Virtual
The International Fruit Tree Association focuses on advancing research and community building amongst tree fruit professionals. Last year's sessions were focused on precision planning and training systems for apples, peaches, pears, and sweet cherries. More information regarding the 2021 conference is yet to come.
"Beyond 2021 – Orchard & Packing Technology" - Fruit Growers Victoria Conference
Based out of Victoria, Australia
August 4-5, 2021
Planning to be in person
Fruit Growers Victoria offers membership for growers, packers and exporters in the Victoria state, and so the conference is focused on industry players for this area as well. Since it's still a while away, this year's registration is not yet open, but they're still seeking sponsors for exhibition, advertising and branding opportunities.
International,
Agtech
"Towards Net Zero Agriculture and Supply Chain Resilience" - World Agri-Tech Innovation Summit
Based in Brighton, UK
March 9-10, 2021
Virtual
The global food system is rapidly shifting, and the World Agri-Tech Innovation Summit seeks to provide space for sharing and collaboration within the industry to identify new solutions.
European Federation for Information Technology's Digital Agriculture Web Conference
European focused, online
May 25-26, 2021
Virtual
This years' conference is being framed like a holdover to a physical gathering in 2022. Bringing engineers, scientists, technicians, academics and industry people together to exchange ideas online, discussion will cover new tech for the food sector and bio-resource product sectors.
"Accomplishing the Global Challenges of Agriculture" - AGRI 2021
Based in Paris, France
September 30 to October 2, 2021
Planning to be in person
Practitioners, researchers, entrepreneurs, and policy makers will come together to explore topics like agricultural biotechnology, agronomy and crop sciences, digital agriculture and more. Scientific abstract submissions are open.
Based in The Netherlands
October 1, 2021
Virtual Aimed at farmers, project developers, agtech industry members and everyone in between, the focus of the Smart Farming Conference is on the latest technologies for what is referred to as "Farming 4.0" - drones, sensors, Internet of Things, multi-spectral imaging, robotics, big data, AI and more.
---
Interested in learning more about Croptracker? Learn more about our Farm Management Software, or book a demonstration to schedule a meeting with our product experts.
And as always, if you're ever stuck, never hesitate to e-mail us at support@croptracker.com or Live Chat with us by clicking the green speech bubble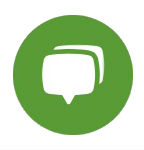 in your bottom right-hand corner. We're always happy to help you make the most of Croptracker to make your farm more efficient, safer, and more profitable.