Did
you
know
you
can
use
Harvest
Quality
Vision
to
scan
pre-harvested
fruitlets
with
the
same
accuracy
as
you
get
at
harvest
in
the
bin?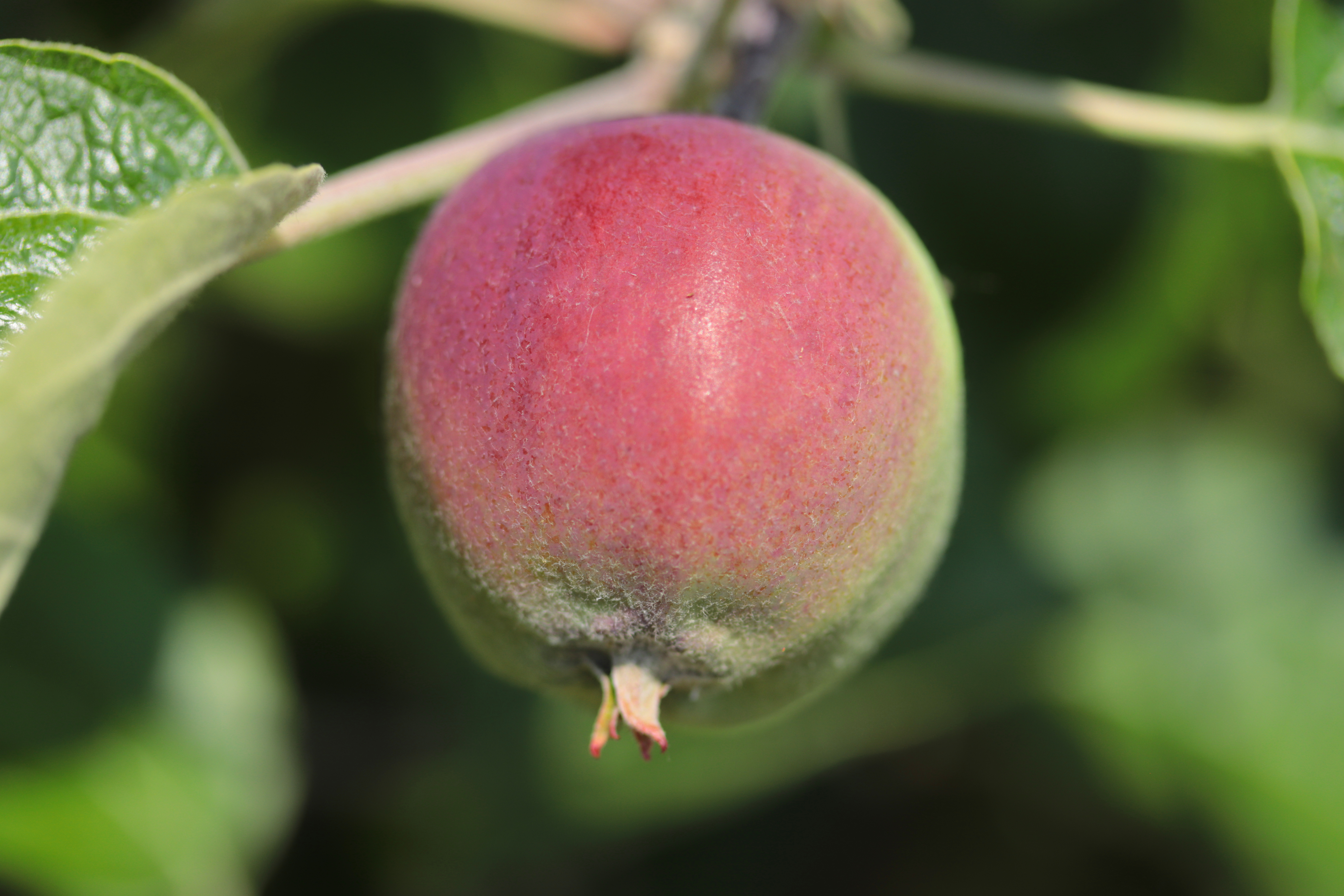 Croptracker's Harvest Quality Vision can help you learn more about your crops before they are finished growing by integrating cropload size estimation into your mobile device. Using your pre-existing Harvest Quality Vision module, you can scan your fruitlets, track the growth of your crops over time and use this consolidated data to know the size estimate of your crops at harvest. The results are instantly available on your mobile device and no new hardware or software is required; just use the Apple device you already have for HQV 3.0 and the Croptracker App.

See what fruitlets you have scanned, their average size and how it compared to previous scans
Know
more
about
your
growing
crops
this
season,
so
you
can
plan
ahead
and
optimize
your
operations.
Brian Rideout, the vice-chair of Ontario Apple Growers says, "This smart technology will let us respond more quickly to crop load problems, quality defects or disease issues not just before harvested fruit is packed but also even while the crop is still growing in the orchard. It's another tool for growers to ensure we're producing and delivering the best quality local fruit for consumers."
All you have to do to respond to the conditions on the ground earlier is select and pick the fruitlets you wish to sample, place them on any flat surface and proceed to scan them using Croptracker's Harvest Quality Vision module. No additional tools or containers are needed and results will be returned to your device in seconds. Access these results at any time and easily share your data across your entire organization.
Additional benefits include:
Ease of use
Simple Reports
Easily access organized and consolidated crop load data
Takes only a few seconds to measure and save information about your fruitlets
There are specialized reports that will come to your Croptracker App with fruitlet scanning. By using the device you already have Croptracker can help you know more about your crops in the field. For more information head to our knowledge base or contact us at support@croptracker.com.
---
Croptracker develops agrotech solutions for industry leaders. Situated footsteps away from the beautiful and rural region of Eastern Ontario, Canada, our mission is to make crop production safer, more efficient, and more profitable. Designed in partnership with fresh market producers and distributors, every tool we create is based on direct industry feedback. Croptracker's award-winning farm software optimizes recordkeeping, labor tracking, production and cost management. Our integrative Harvest Quality Vision technology offers instant empirical analysis of crop samples exactly when you need it. Optimize your harvest season with Croptracker's customizable solutions. To get started with Croptracker's spray module, contact us for a quote. Book a demo to learn more and get Croptracker to help streamline your operations.