The size of fruit and vegetable growing operations in the U.S. is steadily increasing, according to a new report by the U.S. Department of Agriculture's Economic Research Service. The midpoint acreage (half of farms are below the midpoint acreage and half the farms are above it) for fruit, nut and berry operations increased in 19 of 20 crops between 1987 and 20 12. During the 25-year period, all fruit operations barring lemon farms (which declined by 16%) grew in size.
The report's findings are in contrast to recent studies that indicate that average farm size has been slowing over the last decade. However, James MacDonald of the USDA's Economic Research Service, one of the report authors, says that the long-term growth trend has been large and persistent across all crops.
Meanwhile, the report said there has been a "clear slowing" of consolidation for vegetable and melon crops from 2007 to 2012. Midpoint acreage declined in 6 out of 20 crops. The average increase was 10% over that 5-year period, compared with the 2002 to 2007 gains averaging 20%.
It was also noted that in some states like Florida, urbanization pressures have held down average farm sizes.
Technology
Driving
Growth
MacDonald identifies technology as a primary driver of larger farm sizes. Increased mechanization boosts productivity beyond the limits of traditional labour. Crop management software like Croptracker's record-keeping and cost tracking capabilities also allows growers to easily track the trends of yields and productivity; allowing them to identify inefficiencies, eliminate waste, and make more informed tactical farm decisions to maximize profitability. Enhanced scheduling and labour tracking abilities further allows growers to increase potential farm size.
---
Want to learn more about how Croptracker can improve productivity and profitability to help sustain a larger farm? Need a refresher on any of Croptracker's features? Head over to our Knowledge Base, where you'll find step-by-step tutorials as well as common troubleshooting tips and more. And as always, if you're ever stuck, never hesitate to e-mail us at support@croptracker.com or Live Chat with us by clicking the green speech bubble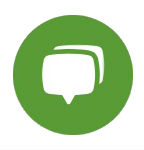 in your bottom right-hand corner. We're always happy to help you let Croptracker make your farm become more efficient, safe, and profitable!