The Ontario Fruit & Vegetable Growers' Association (OFVGA) have expressed relief at the announcement made last week that the provincial minimum wage will be capped at $14/hour until 2020.
The cap constitutes one of the amendments made last week to Bill 148, otherwise known as the "Fair Workplaces, Better Jobs Act, 2017". Passed by the previous Liberal government, Bill 148 increased the minimum wage from $11.60/hour to $14/hour in 2018 and would have raised it to $15/hour by 2019. Its announcement earlier this year was met with concern from growers who feared the reprecussions of such steep and sudden wage hikes. With labour expenses contributing approximately 40% of horticultural costs of production, the wage hikes had grim implications for growers' bottom lines and competitiveness in both domestic and export markets. The OFGVA described Bill 148 as "a significant blow to the competitiveness of the sector, which competes with low-cost imported produce."
It is estimated that this year's minimum wage increase alone resulted in an $111 million cost per year in Ontario's fresh produce sector.
The OFVGA issued a statement last week praising the Bill 148 amendments. "While it is important that all workers have the opportunity to earn a living wage," says Jan VanderHout, chair of the OFVGA board of directors, "Bill 148 put jobs, and more importantly, our domestic food security at risk. I know fruit and vegetable farmers are looking forward to a return to predictable labour policy and reasonable minimum wage increases tied to the consumer price index."
"The impact of Bill 148 is not yet fully known, but we have seen some farmers exit the business, and there will likely be more in the future," adds Ken Forth, chair of the OFVGA Labour Section and the Labour Issues Coordinating Committee. "Pausing minimum wage at $14 until 2020 will at least allow farmers to adapt their businesses to current labour costs and prepare for future increases, meaning more farmers can afford to remain in business."
---
Need a refresher on any of Croptracker's features? Head over to our Knowledge Base, where you'll find step-by-step tutorials as well as common troubleshooting tips and more. And as always, if you're ever stuck, never hesitate to e-mail us at support@croptracker.com or Live Chat with us by clicking the green speech bubble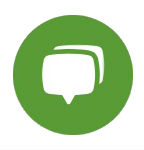 in your bottom right-hand corner. We're always happy to help you let Croptracker make your farm become more efficient, safe, and profitable!