"What good is the warmth of summer, without the cold of winter to give it sweetness." - John Steinbeck.
It's true that fruit growers rely on the cooler temperatures of winter to ultimately produce the best yields. When winters are too warm, fruit struggles to ripen and halt new leaf growth. Cooler temperatures bring fruit to maturity, enhance their colour, and improve their flavour.
But too-cold temperatures can spell disaster for growers. 2019 has seen growers in the Northern Hemisphere contend with particularly frigid winter conditions. California's Central Valley's $2 billion citrus crop was threatened earlier this month when a hard freeze warning went into effect. In some areas, temperatures reached 24 to 25 degrees (27 degrees [-2.78 degrees Celsius] is the point where ice crystals can start to form internally in the fruit).
In today's blog post, we discuss different ways - from heaters to sprinkler systems, from spray-on "winter jackets" to even helicopters - that growers protect their crops from brutal winter temperatures.
Winter
Crop
Protection
Methods
Think
Before
You
Plant
According to Robert Evans, a research agricultural engineer with USDA's Northern Plains Ag Research Lab in Sidney, Montana, "the best time to protect a crop from frost is before it is planted". Indeed, site selection and variety selection can make a huge difference to fruit tree's risk levels for years to come. Evans advises growers to pick sites with a good availability of natural heat sources for air drainage, such as large nearby water bodies and rivers. While "obtaining a good site with good air drainage, especially in a premier growing area, can be very expensive," Evan says, "... it is often an investment with a very high rate of return."
Land
Clearing
In sloping terrains, thinning hedgerows or clearing forested areas can potentially reduce the risk of frost by allowing cold air to drain to lower areas. However, growers are advised to take caution and seek professional advice before attempting this method, as it can sometimes increase frost risk below the windbreak.
Soil
Management
The condition of the soil has powerful effects on the risk of freeze damage to both above and below ground plant parts. Growers are advised not to cultivate the soil just before a killing frost, as loose soil surfaces reduce conduction of heat to the surface at night. Therefore, compacted soil tend to have higher surface temperatures and protect crops better during the cold event.
Moisture has varying effects on soil temperature. On one hand, excessively wet soil gain less heat energy during the day as more sun energy is devoted to evaporating moisture. Consequently, less heat is available to the crop at night. On the other hand, excessively dry soil are poor heat conductors and are less able to store heat. Peat soil is a particularly poor conductor, and therefore growers are encouraged to mix with mineral soil to enhance heat conduction and improve heat storage capacity.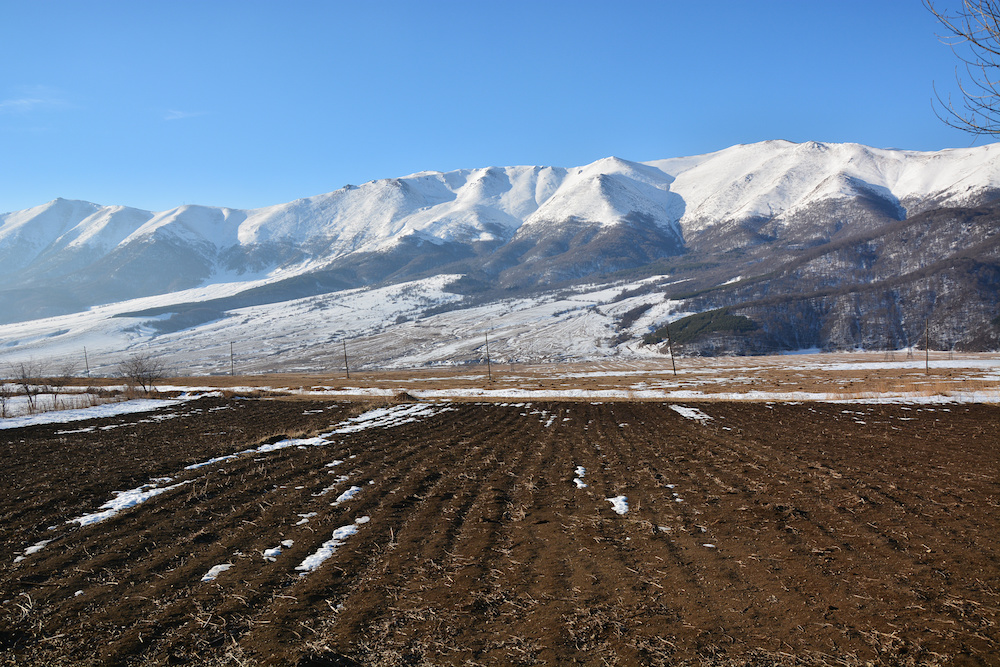 Mulches are similarly double-edged swords when it comes to soil temperature. Mulches on the soil surface can, on one hand, increase risk of frost by behaving as insulators as less heat is absorbed by the soil during the day and less is released at night. However, mulches can also prevent freeze damage if they completely cover sensitive plant parts.
Cover crops can increase the chance of frost similarly to mulches, but growers may deem them worth the risk as they reduce soil erosion - thus potentially outweighing the freeze risk factor.
As the Ontario Ministry of Agriculture states, "while soil management practices may only provide a few degrees of protection, even this small amount could affect freeze dates by 1 to 2 weeks or more, and in some cases could mean the difference between a total loss of the crop and relatively little damage."
Irrigation
Sprinkler
Systems
Sprinklers can provide a high level of protection, Evans says. By using over-tree and under-tree sprinklers continuously, clear ice forms and traps the warmth of the plant inside. However, should the ice start to become cloudy, it means the plant is losing heat and damage may occur. Spraying must continue for the duration of the freeze event, or the endothermic reaction sealing in the heat will switch to exothermic.
Needless to say, this method requires consistently large amounts of water. To cut down on costs, some growers attempt to widely space sprinkler heads to cover more trees at once, cycle through water applications, or employ misting techniques. However, Evans advises that "these techniques do not apply adequate water directly to the plant canopy to account for evaporation." Thus, "these systems are not recommended because of the high level of risk."
When is the best time to start an irrigation program to prevent cold damage? If the soil stays frozen all winter, then growers are advised to start watering in fall so that everything is well watered before the ground freezes. If growers experience freezing weather only occasionally and rain or snowfall is insufficient, then they are advised to water deeply a day or so before a freeze is forecast.
Heaters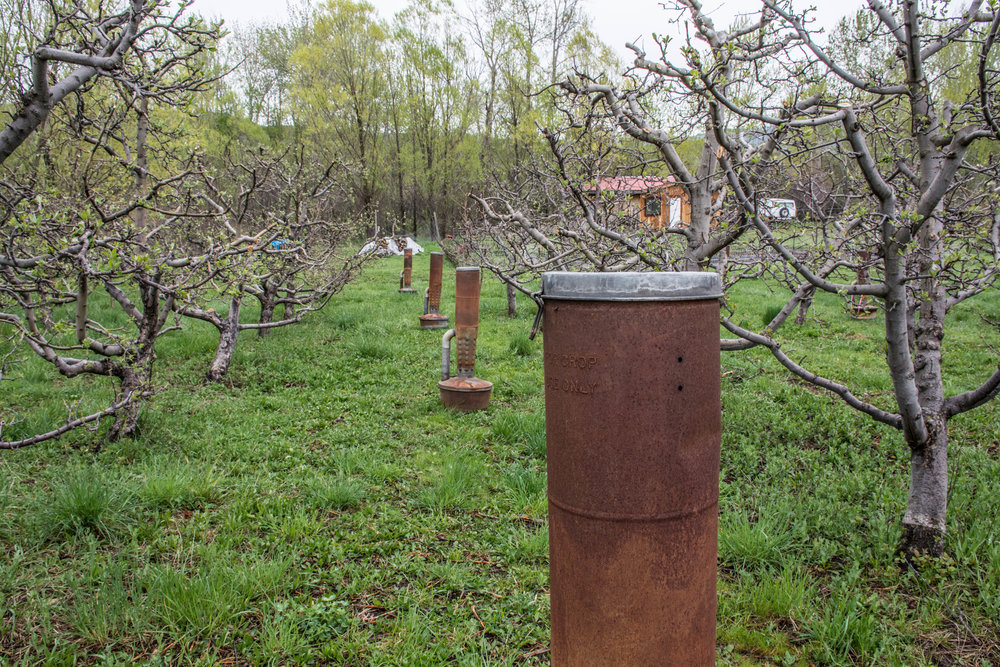 Heaters take on many forms: heat guns, battery-powered generators, or the burning of organic materials. However, a heater alone is one of the least-effective frost prevention methods as it is usually too cost-prohibitive to cover a large area and, of course, because heat rises. Evans suggests always using heaters in tandem with other devices like sprinklers or fans.
Frost
Fans
Frost fans - which work by pulling air down from the inversion layer and mix it with the freezing ground level air - are becoming an increasingly popular choice, due to their energy efficiency and an ease-of-use. They cover an average of 10 to 13 acres/fan. On the flip side, frost fans are not cheap and ring in at $16,000 to $35,000 each. Additionally, if the inversion layer is higher is higher than the height of the fan, they are naturally rendered virtually useless. Evans recommends, again, to use frost fans in conjunction with sprinklers to achieve the best odds.
Helicopters?
Helicopters are a powerful way of protecting orchrds during a freeze event, as the rotors pull the air down from the inversion. But at an average rental cost of $1,600/hour, most growers won't be getting behind the control wheel anytime soon.
Coming
Soon:
Spray-On
"Winter
Jackets"?
A new chemical solution called cellulose nanocrystals — known as CNC — from wood or plant fiber may provide significant thermal protection "sort of like putting on a jacket," Matthew Whiting, Washington State University plant physiologist and co-developer of the solution. The solution is composed of wood fiber waste from pulp mills which is converted into cellulose crystals. When the solution dries it can improve cold tolerance by 6 degrees. As well as being a sustainable and eco-friendly option (it is a product of a renewable, recyclable natural resource; and testing to date has shown it to be virtually non-toxic with a production methodology that poses serious environmental risks), the transparent coating is thin enough that it doesn't appear to impede bud development. In fact, a trial in cherries showed a 40% higher yield in fruit, he said.
A second round of field trials will commence this year to determine the longevity and water-resistance of the solution. "We know it will last a few days. We're more interested in if it will last a few weeks. It depends on weather and how easily it is washed off," Whiting says.
Keeping
Tabs
On
The
Weather
with
Croptracker
Perhaps most importantly, growers need to know the weather conditions and pay careful attention to what's going on outside. "Minimizing weather risk requires knowledge," says Beth Bishop, the coordinator of Michigan State University's Enviro-weather program. "Growers need to know the current weather conditions and have an idea of what they will be in the near future."
Croptracker can integrate with 2 weather data systems to help growers keep tabs on the weather conditions currently affecting their crops and those heading their way.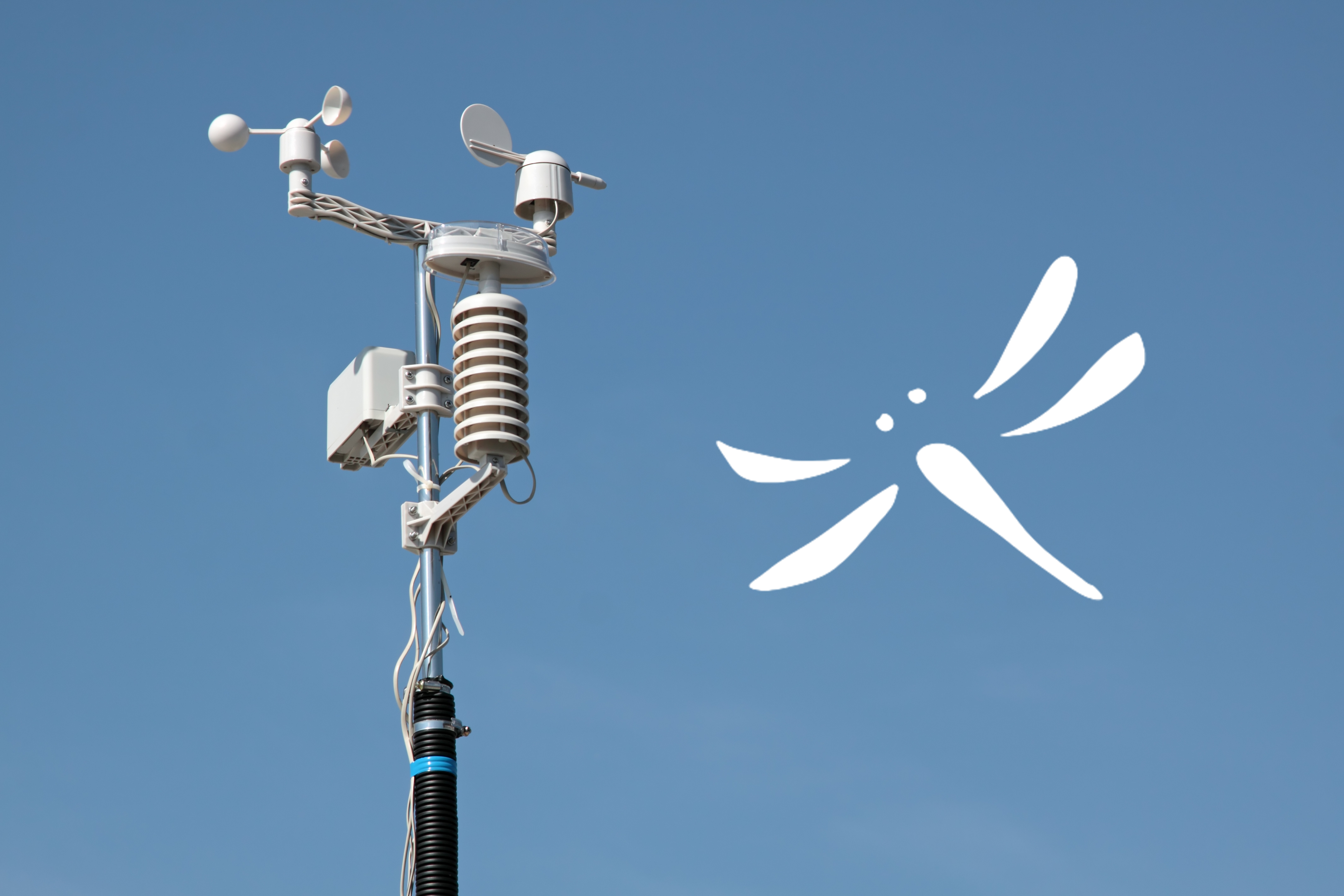 Weather INnovations Consulting LP (WIN) collects weather data from 1600+ locations around the world. It also boasts an environmental monitoring network that encompasses Ontario, Manitoba, Saskatchewan, Michigan, and Western Europe. The monitoring system can report on temperature, relative humidity, rain, wind, solar radiation, leaf wetness, soil temperature, and soil moisture. WIN's networks are run on radio and cellular stations that report to the WIN database at regular intervals. Croptracker allows users to integrate WIN into their systems to automatically receive and postprocess raw weather data inputs.
Hoskin Scientific is a supplier of testing and monitoring instrumentation to the Canadian market with offices in Vancouver, Burlington, and Montreal. Their Environmental Department provides solutions for monitoring and sampling biological and chemical parameters in the environment. In addition to weather stations and agrimeteorological stations, specific areas of focus include water quality, water quantity, soil moisture, plant science, weather stations, indoor air quality, aquatic sampling, and oceanography. Croptracker users can link their Hoskin Scientific weather station and agrimeteorological station products to their Croptracker account and feed in and postprocess the instruments' collected raw data in their system automatically.
---
Want to learn more about integrating weather station data providers with your Croptracker system? Want a refresher on any of Croptracker's features? Head over to our Knowledge Base, where you'll find step-by-step tutorials as well as common troubleshooting tips and more. And as always, if you're ever stuck, never hesitate to e-mail us at support@croptracker.com or Live Chat with us by clicking the green speech bubble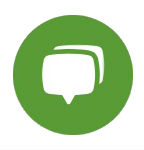 in your bottom right-hand corner. We're always happy to help you let Croptracker make your farm become more efficient, safe, and profitable!