In the ongoing effort to improve food safety and traceability, technologies are constantly evolving to bring more accurate information to retailers and consumers about where their food comes from. The Produce Traceability Initiative, sponsored by the Canadian Produce Marketing Association, aims to bring accurate, electronic traceability to every step of the food supply chain. From brand specific universal product codes in grocery stores, to blockchain tracking an individual head of lettuce, it all starts with the case and pallet tags growers provide.
In this article, we'll go over some of the upcoming changes to labelling requirements as well as developments in best practices for traceability in North America. Finally, we'll take a look at how it can all come together, from barcode to blockchain.
2020 will bring big changes to grocery stores in Canada and the United States, in a move that most consumers may never even notice. As of December 31, 2019, the Canadian Produce Marketing Association (CPMA) will stop issuing generic UPC numbers for fruit and vegetables. Instead, company and brand specific UPC numbers will become the barcoding standard in North America.
What
are
UPC
numbers?
The first UPC, or Universal Product Code, successfully scanned in a grocery store was a pack of chewing gum in 1974. Since then UPC barcodes have become ubiquitous in grocery stores worldwide. UPC barcodes and their associated Global Trade Item Numbers (GTINs) were originally based on morse code, with the wide and thin lines in the barcode standing in for traditional dots and dashes. Barcode scanners read the bars and convert them back to the 12-digit UPC number that they represent.
The
Barcode
Breakdown
The first character in the bar code is called the Number System Character or NSC. This number is usually 0, 6 or 7 and denotes a category of product, such as produce, meat, or health items. The number in the example below on the right side is 6, which is a standard UPC number for non-specified products.
The next 5-9 numbers are the GS1 (Global Standards One) company prefix. In the bar code sample below on the right, this is the number 14141. This is a unique 5-9 digit number assigned to a supplier by the GS1 that will represent the supplier information for all of their products. On the left, the generic UPC prefix 33383 is used.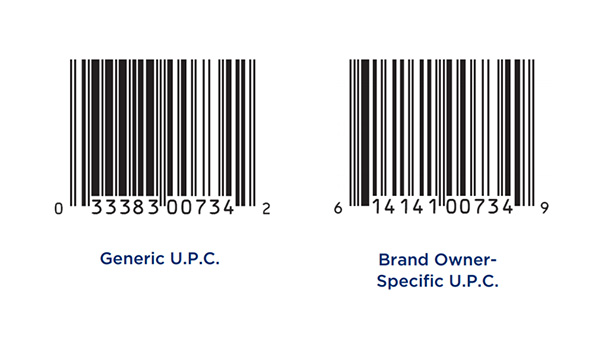 The second set of numbers is the number used to reference that specific product, called the item reference number. This number is not assigned by the GS1. This number is up to the manufacturer and is often assigned in a random manner. In the example bar code above, the Item Reference Number is 00734.
The last number is a check digit calculated from the previous 11 digits. It is not randomly assigned, but represents the even to odd ratio of the other digits in the item reference number. Most barcode printing programs will calculate this check digit for you. The check digit for the example above is 9.
Enhancing
Traceability
On new brand specific UPC labels, the company will be identified with its own unique prefix as shown above. This code will identify the supplier of the item as well as the product. The new Global Trade Item Numbers, or GTINs will need to be licensed by GS1, and renewed annually to keep existing barcodes registered.
The decision to eliminate generic UPCs comes at the recommendation of the Produce Marketing Association (PMA) and the Canadian Produce Marketing Association (CPMA) in conjunction with the Romaine Task Force, who both identified company specific barcodes as a best practice for food safety and traceability in a report issued earlier this year. The company specific codes will allow retailers to differentiate between products of the same commodity that come from different suppliers, and facilitate a much smoother recall process in the event of a recall.
Product
Traceability
Initiative
In addition to these changes to the barcoding system, the Product Traceability Initiative (PTI), a joint effort between the PMA, CPMA and GS1 in collaboration with the FDA, has created additional guidelines for traceability of harvest cases and pallets. Their vision is a supply chain-wide adoption of electronic traceability measures for produce.
The PTI lays out seven milestones to standardize the labelling of product cases and pallets to create . Obtaining a GS1 company prefix for your UPC number is the first milestone on their list. The PTI also lays out recommendations for pallet and case tag labelling, as well as best practices for barcode symbols and printing.
Traceability
and
Blockchain
A step further in the process, some companies are incorporating blockchain technology into their traceability programs. Blockchain records are essentially verified records that are decentralized and cannot be edited or altered.
But how does blockchain apply to food production? Built on IBM Blockchain, the IBM Food Trust is a system that connects participants through an immutable and shared record of food provenance, transaction data, and processing details, and claims to create "unprecedented visibility and accountability in the food supply chain". In other words, each product is given a code that references the information on where it was grown, how it was treated, who processed it and how it travelled, all accessible to the database. At each stop along the supply chain, anyone handling the produce will create a record on the blockchain before sending it along to the next link.
In 2018 Walmart announced a two year pilot project to implement a blockchain database for its suppliers of lettuce and greens. Typically when a recall of a product occurs and can't be traced to a specific source, product losses can affect entire regions, or dissuade customers from a product altogether. After the E. coli outbreak linked to romaine lettuce in 2018, Walmart says it was forced to throw out millions of bags and heads of lettuce across the country. With blockchain records at every step of the way, identifying and isolating affected products in the event of a recall is more efficient, faster, and can be precisely targeted to the specific supplier or lot number.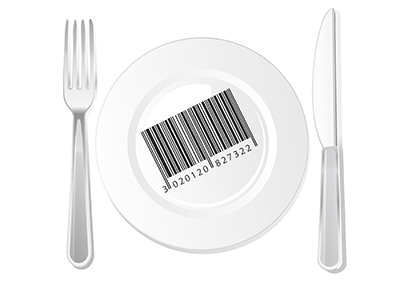 But it isn't just blockchain technology magic that creates these links, the Walmart team worked with GS1 to create standard barcodes and labels that would define the data points for their blockchain records. One of the key points they came up with? The adoption of company specific UPC and GTIN codes instead of generic ones for produce.
"[IBM food trust's] whole process requires PTI labeling" said Ed Treacy, Vice President of Supply Chain and Sustainability for the PMA. "PTI is the foundation of making the Food Trust Network work."
The physical link between a case of produce and the information stored on the blockchain data still depends on the information on a PTI label on a case of goods. These labels reference the GTIN/UPC and lot number of the product in the blockchain database. In fact, PTI labelling is a requirement for growers and retailers to sign up with IBM Food Trust.
Upgrading UPC and labelling standards will be the first step towards creating a safer, more efficient recall process that will protect growers and consumers alike, and it is already underway. Improved labelling, use of farm management and traceability enhancing software, and perhaps even blockchain tracking, will all be key aspects for growers to build trust with consumers and retailers. To get your own company specific barcodes, vist https://www.gs1.org/standards/get-barcodes.
---
Interested in learning more about Croptracker? Learn more about our Farm Management Software, or book a demonstration to schedule a meeting with our product experts. Or if you liked this article, subscribe to our monthly newsletter!
And as always, if you're ever stuck, never hesitate to e-mail us at support@croptracker.com or Live Chat with us by clicking the green speech bubble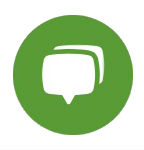 in your bottom right-hand corner. We're always happy to help, so Croptracker can make your farm more efficient, safer, and more profitable!