This piece is a part of our ongoing agtech feature series, highlighting bright innovations impacting the agricultural sector.
Sales of service-oriented robotics have been steadily growing in recent years, and unsurprisingly the adoption rate of robotics for agriculture is getting an extra boost due to new labor risks associated with the ongoing pandemic. Fieldworks Robotics is certainly one to watch for in the coming years, with multiple agtech projects in the works. Most recently, a partnership deal with Bonduelle is anticipated to yield cutting-edge picking technology for cauliflower.
Fieldworks Robotics is a spin-out company from the University of Plymouth, led by Dr. Martin Stoelen. Its mission is focused on the development of flexible and adaptive robots for different crops by changing the software algorithms and end-of-arm tools (EOAT) to suit the unique needs of harvesting conditions. Raspberries were the first challenge to tackle in partnership with Hall Hunter Partnership, with initial field trials completed in 2019 leading the way forward for other fruit and vegetable adaptations. Being a particularly fragile and traditionally labour-intensive crop to harvest, successful robotic innovation for raspberries has the potential to be extremely lucrative.
A picking demonstration of Fieldwork Robotics' robot raspberry harvester (produced by Fieldwork Robotics)
Fieldwork Robotics' most recent collaboration with Bonduelle was announced earlier this fall. One of the world's largest canned-vegetable producers, its participation in the project includes providing access to fields and internal team expertise in vegetables and different growing and harvesting conditions. An early prototype already exists, developed by Stoelen, complete with gripper and cutter tools capable of cleanly removing the cauliflower head from its stem. The device is guided by sensors, 3D cameras, and machine learning.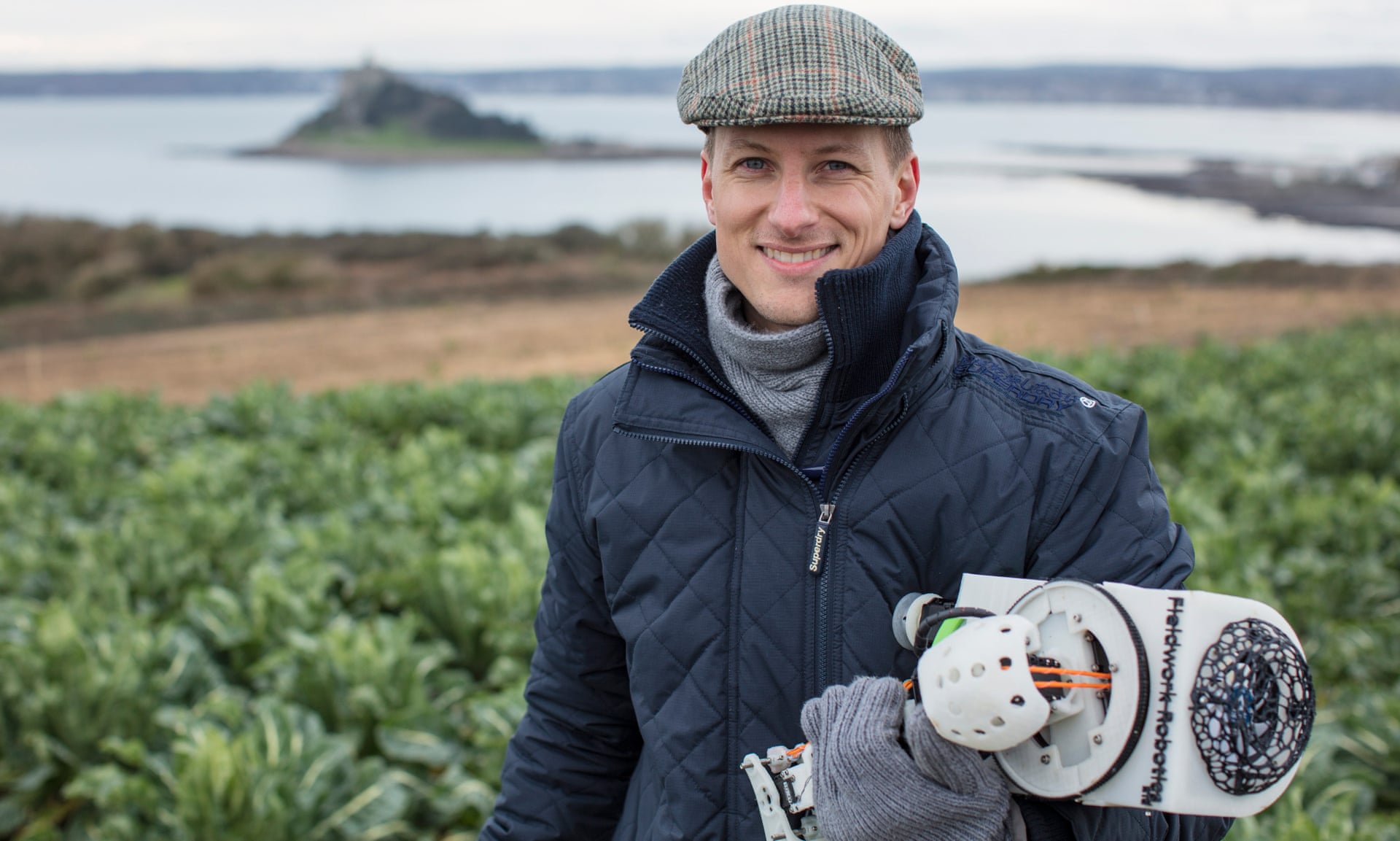 Testing of this prototype version has so far only occurred in a lab environment, and only time will tell whether the same setup can function effectively in diverse outdoor conditions. The Fieldwork Robotics and Bonduelle partnership is set to last three years, with another early prototype to be complete by the second year, and something ready for commercial manufacturing by the project's end.
---
Interested in learning more about Croptracker? Learn more about our Farm Management Software, or book a demonstration to schedule a meeting with our product experts. For support please e-mail us at support@croptracker.com or start a Live Chat with us by clicking the green speech bubble in the bottom right-hand corner. We're always happy to help you make the most of Croptracker to make your farm more efficient, safer, and more profitable!