With the global population reaching 7.7 billion as of 2019, sustainable farming is taking center stage in the agriculture technologies industry. More focus has been placed by governmental and international bodies to achieve "sustainable intensification" in agriculture. Creating more sustainable farming practices increasingly requires adopting new technologies that help with crop management, pest control, quality control, and integrated disease management.
These new technologies are important steps to allow current and future generations of farmers to grow without compromising the needs of the earth.
With one in seven people facing starvation on earth, there has been an ever-increasing pressure for farmers to maximize productivity. All while maintaining environmental and economic efficiency. Farmers often face a race against the clock with minimal hands-on deck to plant and harvest, especially with the volatility of recent unpredictable climates. It is with this that technology comes into play. A technological revolution has brought about new agricultural innovations that will change the landscape of farm and orchard management.
Here we explore just ten of these emerging tools that can help today's farmers achieve precision and increase productivity.
To
Conclude
The rise of technology, coupled with the need for higher productivity, has opened up a wealth of new understanding with the collection of accurate data. The investment in agriculture technology has seen accelerated growth of more than 40% just last year. This adds up to approximately around $17 billion. Innovations can now provide farmers better reign over crop quality control, pest management, and even the optimization of their existing practices to achieve higher revenue. Farmers can now leave less to speculation with the new understanding and accurate forecasts of their harvests.
---
Interested in learning more about Croptracker? Learn more about our Farm Management Software, or book a demonstration to schedule a meeting with our product experts.
And as always, if you're ever stuck, never hesitate to e-mail us at support@croptracker.com or Live Chat with us by clicking the green speech bubble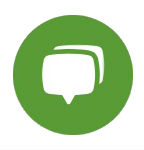 in your bottom right-hand corner. We're always happy to help, so Croptracker can make your farm more efficient, safer, and more profitable!