Croptracker's award-winning Spray Module allows for quick and easy management of your pesticide applications and chemical inventories. Keeping up to date spray and pesticide use records is vital to your operation, both for food safety and traceability, and for worker safety.
Here, we'll show you how to record sprays and spray plans, access our chemical database and treatment templates, enter spray data straight from your computer or mobile phone, and generate chemical and spray reports at the touch of a button!
---
Desktop:
Recording
A
Spray
Using the Croptracker desktop app, users can access chemical lists, create their own chemicals, and update chemical formulas.
Access treatment templates to see easy to follow spray templates customized to your crop and target pest.
Record your sprays and spray plans, safety equipment, spray rates, tanks used, and even cost of sprays.
Create spray instruction sheets that can easily be distributed to employees.
View reports for traceability, auditing, PHI and REI, and more.
---
Mobile
App:
Recording
A
Spray
Record sprays on the go from anywhere using the Croptracker mobile app.
Recieve notifications for PHI and REI dates.
Turn your phone or tablet into a mobile spray diary.
Record your sprays, responsible applicators, safety equipment, chemicals used and areas sprayed.
Keep track of every aspect of your fields, from anywhere.
Populate dozens of reports in real-time from your phone, and view them from your office later.
---
Interested in learning more about Croptracker? Learn more about our Farm Management Software, or book a demonstration to schedule a meeting with our product experts.
And as always, if you're ever stuck, never hesitate to e-mail us at support@croptracker.com or Live Chat with us by clicking the green speech bubble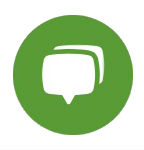 in your bottom right-hand corner. We're always happy to help you let Croptracker make your farm become more efficient, safe, and profitable!