No
need
to
wait
until
you
get
back
into
the
office
to
record
your
harvest
and
field
packing
events.
 Ensure
for
accuracy
by
recording
them
and
sharing
them
with
your
team
as
they
happen,
right
there
in
the
field.
 This
makes
traceability
easier,
more
efficient,
and
keeps
all
the
needed
information
for
a
food
safety
audit
on
hand.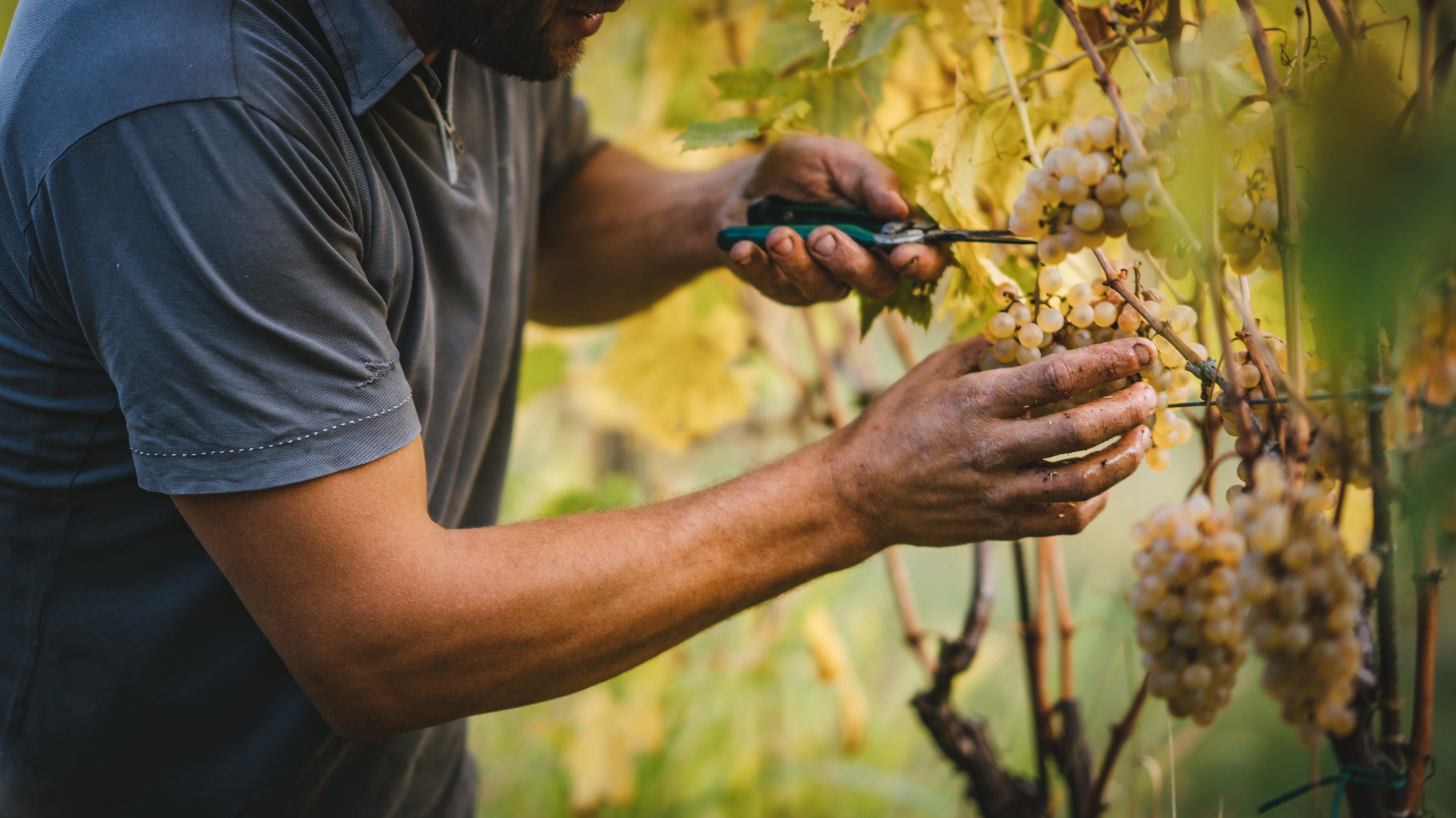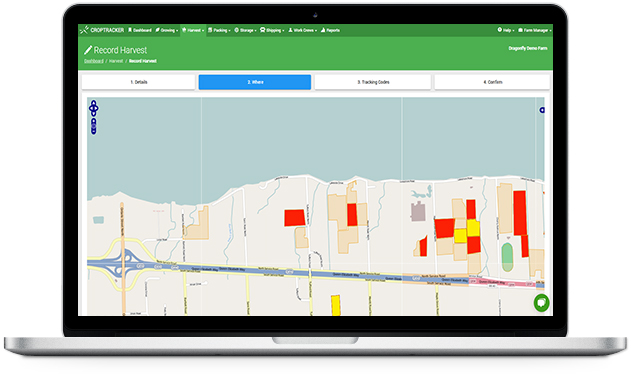 Real-Time
Inventory
Management
Designate harvested products for immediate shipping or storage.
Print harvest and pallet tags from your desktop or smart device.
Trace a harvested bin back to its originating block and responsible person.
Decrease response time in the event of problems and hasten the recall process.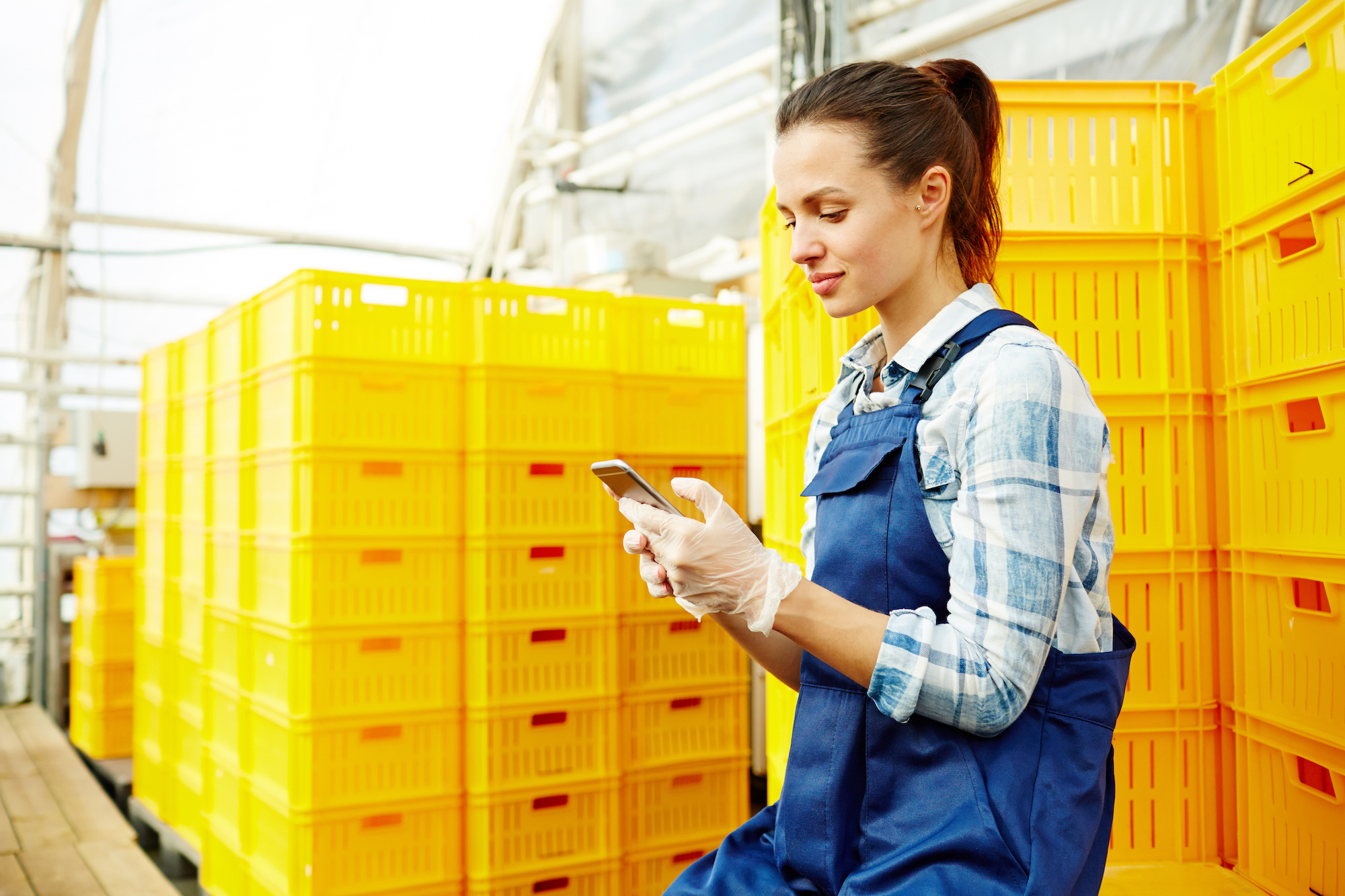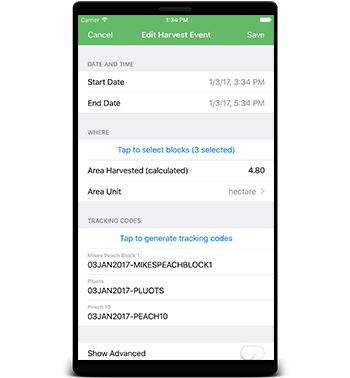 No need to wait until you're back in your office - record your harvest in-field with your smartphone.
Keep your inventory up-to-date in real time.
Print labels on-the-go using your device and a mobile printer.
Generate detailed yield reports by the farm, field, block, or variety.
Create detailed traceability reports to meet GAP, FSMA, and GFSI requirements.